iPhone in plant catches accused predator, SWAT team busts iPhone thieves on the Apple crime blotter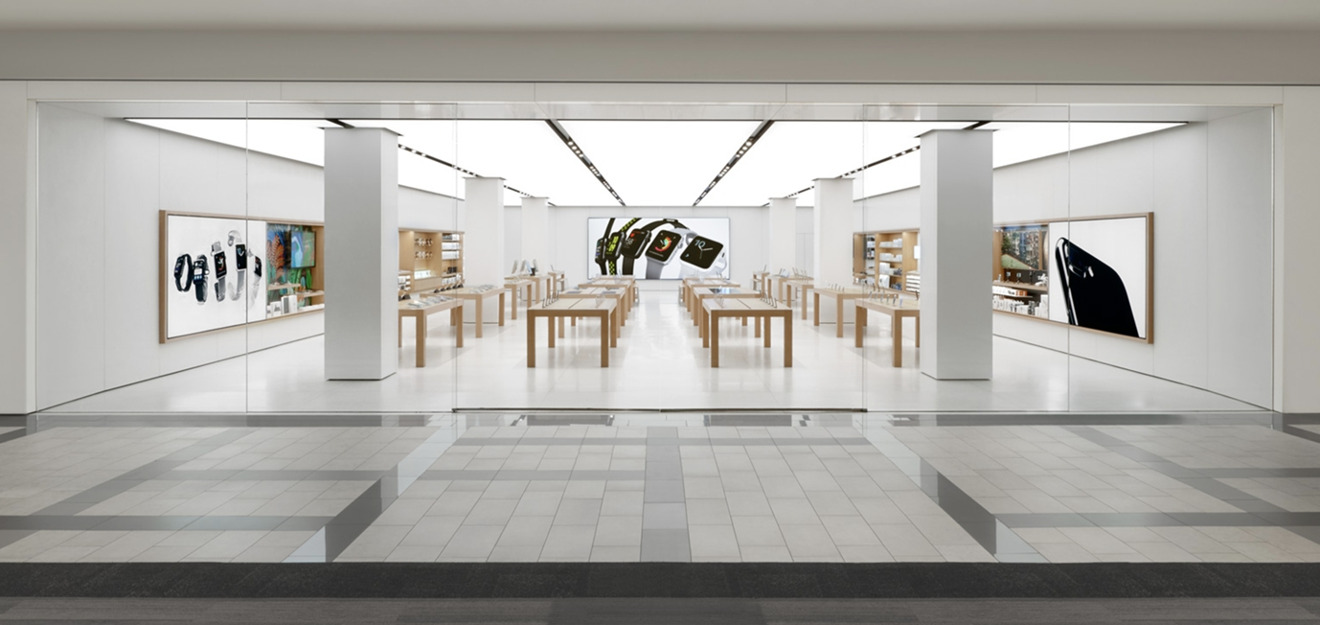 AppleInsider is supported by its audience and may earn commission as an Amazon Associate and affiliate partner on qualifying purchases. These affiliate partnerships do not influence our editorial content.
Apple Store thefts lead to police car crash, a SWAT team raid, and famous rapper smashes an iPhone while another has his stolen while he's in jail, all on the Apple crime roundup.
The Apple Store in Brea, Calif.
The latest in an occasional AppleInsider series, looking at the latest in Apple-related crime.
According to The New York Times the admission, recorded at a dinner meeting, led to the subsequent arrest of Sterling Van Wagenen.
Apple Store theft leads to chase and crashes
An Apple store theft in Orange County, Calif., last month led to a police chase that included multiple collisions. According to the Orange County Register, four men were accused of stealing display iPhones from the Apple Store in the Brea Mall. When they fled the mall, police chased them, in a pursuit that included more than one collision, one of which totaled a police car.
The suspects fled on foot, and were eventually caught, after which three of them were charged with suspicion of burglary and resisting arrest, and one of them with conspiracy to commit a crime. The fourth suspect, 15, was a juvenile.
Nevada Apple Store thieves arrested after SWAT team raid
A man and woman accused of multiple Apple Store thefts in Reno, Nev., were arrested in mid-April following a SWAT team raid on their home. Per KOLO, police had found the suspects, at which point they fled into a nearby house. Police then set up a perimeter and engaged a SWAT team. After the team used gas, the two people- who have the same last name, although their relationship isn't clear- were arrested.
Police told the department that the SWAT team was necessary because of the pair's past criminal history, which included an arrest for burglary.
Thieves return stolen phone after discovering it wasn't an iPhone
A pair of thieves in Florida last month stole a smartphone at gunpoint- and then returned it to the victim when they discovered the phone was an Android and not an iPhone. According to WSVN, it was the return of the phone that caused the thieves to be arrested, for that and a series of other thefts.
Man stole $6,000 of Apple products from Fred Meyer
Police in Washington state have captured a man who they say stole $6,000 worth of Apple products, including six iPads and two iPods, from a Fred Meyer location in the Spokane area. Per KHQ, surveillance videos caught the alleged thief, a middle-aged white man with a distinctive tattoo on his right arm.
He was charged with theft, trafficking in stolen property and possession of stolen property.
Man Steals iPhone Screens From Mall, Flees in Maserati
According to ABC 7, the theft is seen as part of a string of similar burglaries.
Rapper Offset destroys fan's iPhone in Target
The rapper Offset has been accused of shattering the iPhone of a fan who was filming him in a Georgia Target. According to TMZ, the 18-year-old fan was trying to film a selfie video of Offset buying a baby stroller, when the rapper saw him and slapped the phone out of his hand.
The owner of the phone has filed a police report.
"Anna Delvey," grifter who spent big at Apple Stores, found guilty
Anna Sorokin, a grifter who attempted to infiltrate New York high society while using the name "Anna Delvey" and posing as a German heiress, has been found guilty of eight counts, including grand larceny, attempted grand larceny and theft of services, per CNN. Sorokin stole a six-figure amount of money over the course of her spree, and a Vanity Fair profile last year found that she spent some of that money at New York Apple Stores, where at one point she bought two iPhones — "one for her international number and one for a new local number."
Thieves who stole from rapper Soulja Boy brag about it on his iPhone
Burglars stole a massive amount of money, jewelry and other merchandise from the California home of jailed rapper Soulja Boy- and later used the rapper's stolen iPhone to stream on Instagram Live from his account. According to The Daily Mail, the thieves stole $600,000 worth of merchandise, and later posted a message bragging about their crime to the rapper's nearly 6 million followers.