App Store monopoly case may run into 2020 and beyond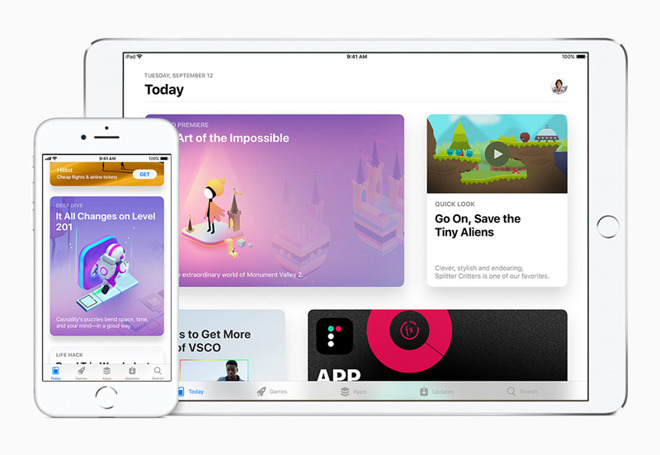 Although the U.S. Supreme Court is allowing the Apple v. Pepper App Store lawsuit to proceed, the case will take at least another year to resolve, analysts with Macquarie Research claimed on Monday.
Headed back to lower courts, the case will take "at least one more year to be decided and possibly longer," the firm's sources said. The Supreme Court voted 5 to 4 in a ruling that crossed party lines — Justice Brett Kavanaugh for example voted in favor, despite being a Republican nominated by President Donald Trump.
"Most lawyers we spoke with about the case had expected AAPL to prevail and then thought it was likely that a similar case would be filed on behalf of developers," Macquarie wrote.
The case dates back to 2011, and accuses Apple of creating artificially inflated app prices through its control of iOS downloads. The App Store is the only sanctioned place to buy iOS apps, and since Apple takes a 15 to 30% cut, some developers may increase their pricing to compensate. A key example is Spotify, which launched a complaint with the European Commission over the matter.
Apple v. Pepper was dismissed in 2013, but allowed to revive in 2017 through the Court of Appeals for the Ninth Circuit. Apple has continually fought back, ultimately bringing that challenge to the Supreme Court.
Apple argues that developers are the ones who set prices, and that it's not in violation of any antitrust laws. It moreover claims that by paying its commission, developers are "buying a package of services which include distribution and software and intellectual property and testing."
If it loses, Apple could be forced to allow third-party app stores and/or reduce its commission. Pressure for that sort of change has been mounting from competition, legal, and regulatory angles, Macquarie wrote, noting that lower commission at either Apple or Google could lead the other to follow suit.
"We believe that if AAPL were to lower its 30% rate to 12%-20%, AAPL's total 2020 EBIT [earnings before interest and taxes] (NOT just App Store or Services, but total EBIT) would fall 7%-15%," the firm projected, suggesting similar results for Google.
Macquarie is maintaining a "neutral" rating for Apple stock with a $190 price target.