Evolve launches its first iPhone-connected skateboards with new GTR series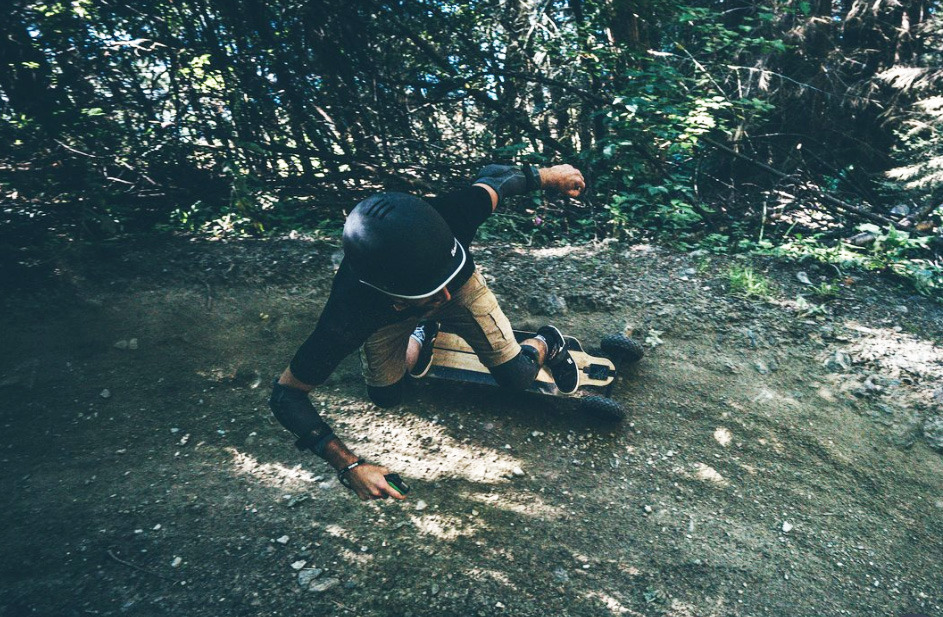 Australian e-skate maker Evolve opened up preorders for its new GTR boards on Wednesday, its first to offer an iPhone app.
The GTR series is divided into Bamboo and Carbon models. The former's deck uses a mix of bamboo and fiberglass, giving it better flexibility for carving and comfort. The Carbon deck is made entirely of carbon fiber, making it roughly the same weight, but with extra stability at speed. On either buyers can opt for conventional "street" wheels or 7-inch all-terrain tires, and swap between them with tools.
Using street wheels the GTR boards have an estimated 26mph top speed, a range of 31 miles, and the ability to climb hills up to a 30 percent gradient. AT tires lower those figures to 22mph, 19 miles, and 25 percent respectively, but with the benefit of a safer board that can cross cracks, potholes, grass, dirt, and gravel.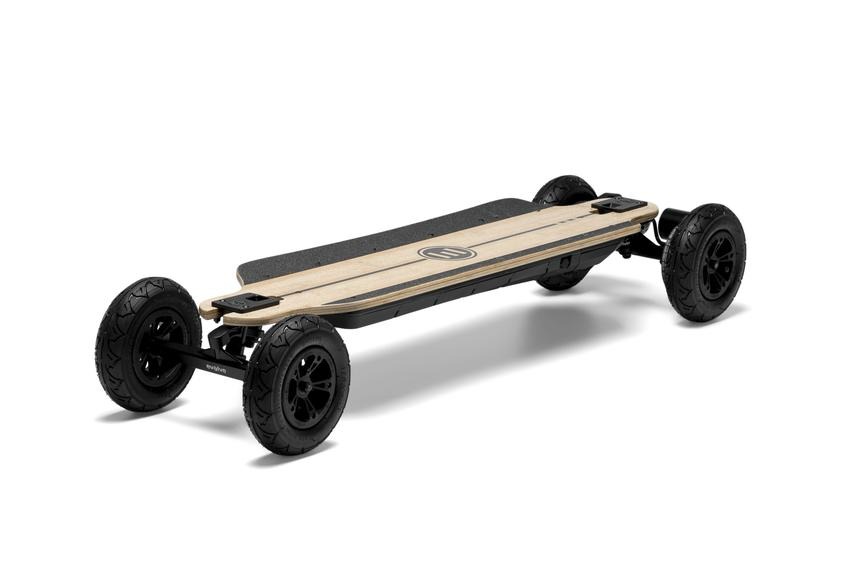 In many respects the GTR line is meant to fix weak points in Evolve's prior boards. An upgraded remote offers a faster, more reliable connection via Bluetooth, and a new bendable battery pack does away with problems like voltage sag. Housing is designed to offer better water resistance, and trucks are made of forged rather than cast metal. Acceleration and braking is smoother.
Though it has yet to launch, Evolve is also putting out an app for iPhone and Android which will let people track their rides, follow others on leaderboards, and tailor a custom ride setting on the remote on top of Eco, Pro, and GTR.
Another high-tech feature is the presence of two rear-facing USB ports, which will be able to power accessories.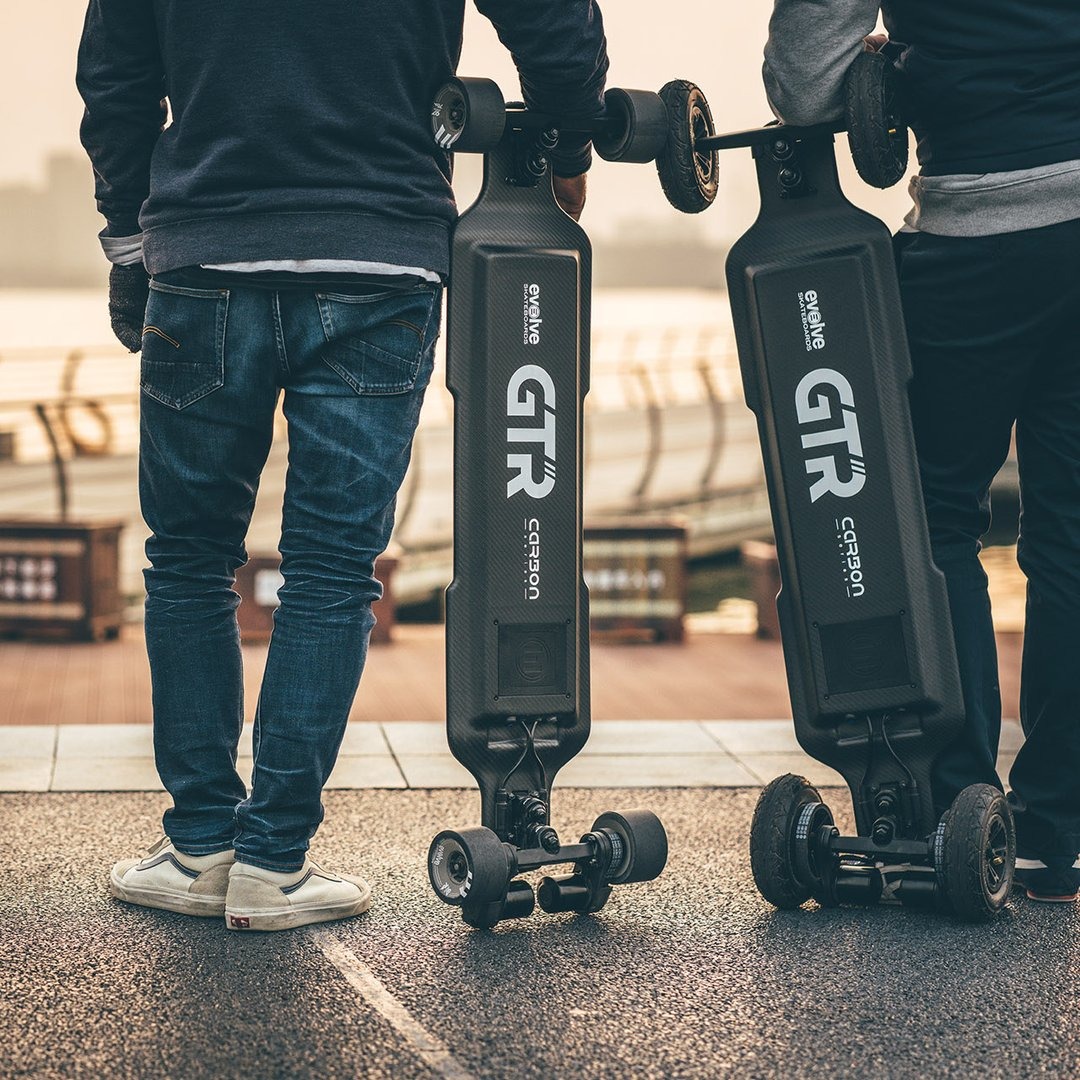 Deliveries begin in June. Prices vary depending on the choice of board and wheels, but start at $1,899.99 for a Bamboo GTR with street or AT wheels and range up to $2,149.99 for a Bamboo or Carbon GTR with both sets of wheels included.