Apple launches repair program for 2016 13-inch MacBook Pros with 'stage light' problem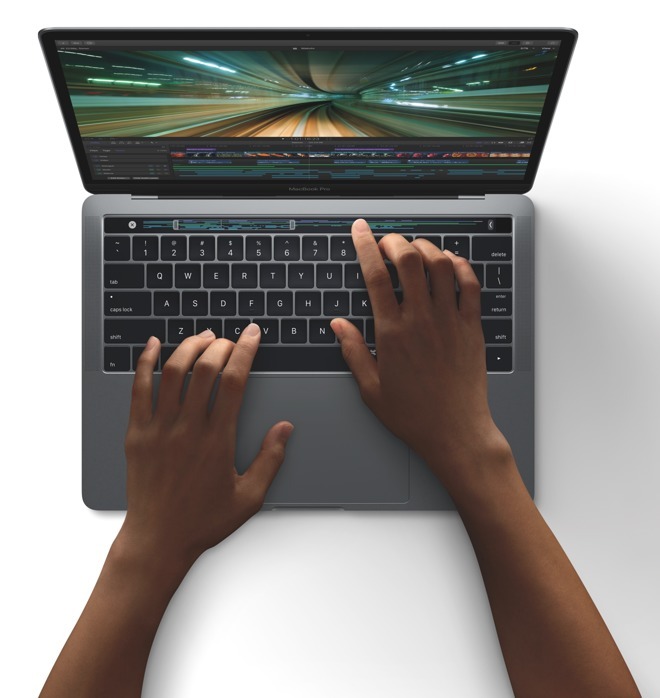 At last addressing a long-standing controversy, Apple has introduced a Backlight Service Program for the "stage light" problem affecting some 2016-model 13-inch MacBook Pros.
Machines qualifying for the program are eligible for free repairs up to four years after initial purchase. Apple claims that the problem affects a "very small percentage" of 2016 Pros, equipped with either two or four Thunderbolt 3 ports, nevertheless sold in a long stretch between October 2016 and February 2018. Repairs can be conducted at Apple stores, authorized service providers, or via a mail-in process.
MacBook Pro owners have long been complaining about "flexgate" issues, sometimes known as "stage lighting." When they manifest, a Pro's backlight may show bright spots along the bottom of the screen, or just stop working entirely.
Third-party repair outfit iFixit suggsted that the culprit is Apple's use of fragile flex cables instead of the wire cables used in earlier MacBook models. Though the current cables are thinner, wire cables can be routed through a hinge instead of around it, reducing wear.
Some Pro owners have been able to persuade Apple to pay for fixes, but the lack of an official program meant that others were on their own dime. People who have already paid for repairs may be able to claim a refund.
At present, the program does not extend to other Apple portables beyond the 2016 13-inch model, such as the 2018 Air. The 2018 MacBook Pro has a longer flex cable and may not be impacted by the same problem.