Apple's 2019 iPhone models listed in Eurasian regulatory filings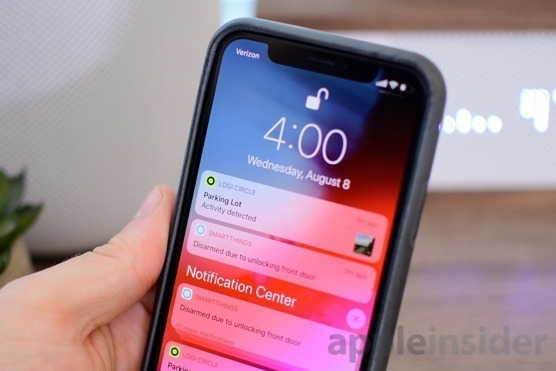 Eleven model numbers relating to new iPhones, and their variations such as geographical or storage capacity, have now appeared in the Eurasian Economic Commission's listings, far ahead of their expected September launch.
Despite not being due to be announced until September, Apple's new iPhone range — or at least part numbers for it — have now appeared in the regulatory listings for the Eurasian Economic Commission. The legally-required filings show that Apple is preparing 11 different models, though this number includes the variants made for different countries.
Model numbers A2111, A2160, A2161, A2215, A2216, A2217, A2218, A2219, A2220, A2221, and A2223 are now all listed in the database. They're confirmed to be iPhones both because each is listed as running iOS 12 and because they are credited as "Smartphones of the trademark 'Apple'."
There is no known legal requirement for these model or SKU numbers to follow any set sequence, but it's interesting that numbers filed at the same time would fall into sets. As well as the first and last numbers, A2111 and A2223, which seem to be outliers, there are two groups of numbers here.
The first is the pair of A2160 and A2161. Then there are seven in a row from A2215 to A2221. The current iPhone XS models come in a total of six different major variations — iPhone XS or iPhone XS Max plus three storage capacity options each.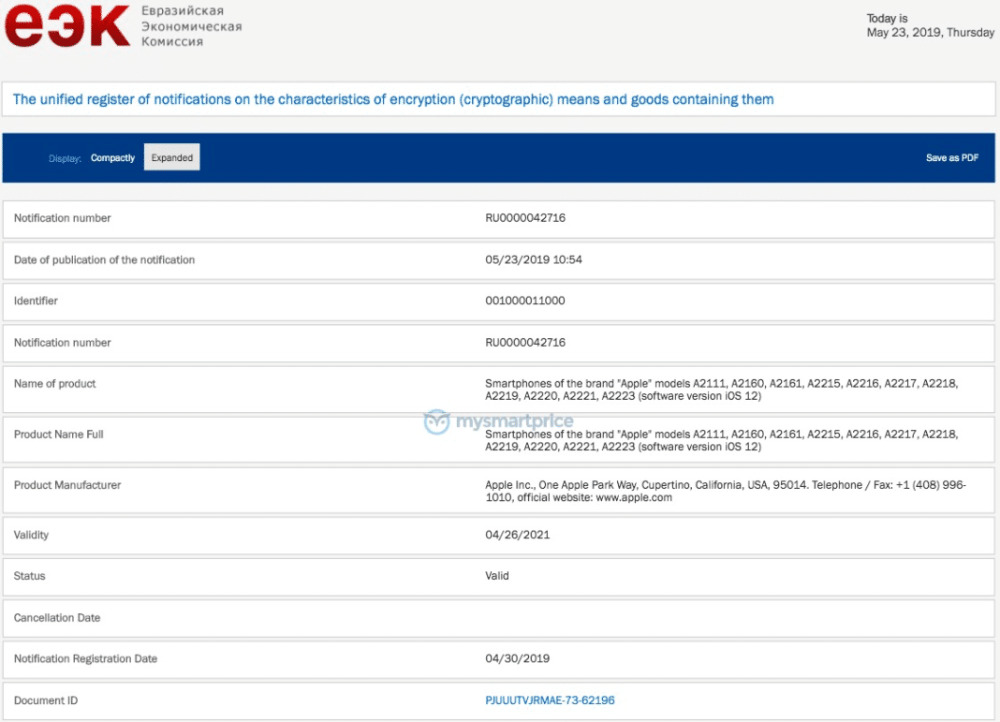 The Eurasian Economic Commission's filings were first spotted by MySmartPrice.