Popular iOS game 'Clicker Heroes' pulled from App Store after name theft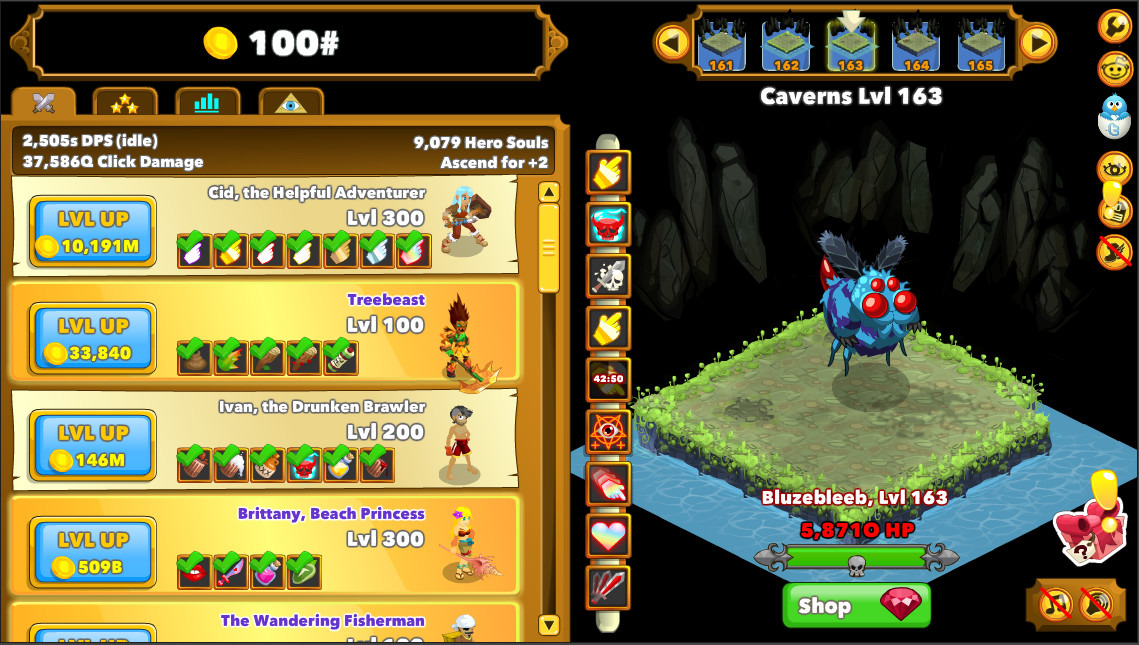 AppleInsider is supported by its audience and may earn commission as an Amazon Associate and affiliate partner on qualifying purchases. These affiliate partnerships do not influence our editorial content.
Apple removed the popular freemium title "Clicker Heroes" from the App Store after a Chinese company trademarked its name after its version of the game received notoriety worldwide.
Unlike in past situations of Apple removing titles from the App Store, this time the developer has done nothing wrong. After racking up over 47,000 reviews on the App Store, nearly all positive, the game was banished from the App Store after a takedown request filed by a nondescript Chinese company.
Clicker Heroes first landed on the App Store in 2015 where it started gaining traction and positive reviews. Developer Playsaurus had started using the name as far back as 2014, evidenced by this Chinese web page. But Playsaurus didn't register the name locally in China, allowing Shenzhen Lingyou Technology to swoop in and file a trademark on the name well after Clicker Heroes first debuted and created their own clone.
Playsaurus does hold trademarks in both the U.S. and Canada but that wasn't enough to hold off Shenzhen Lingyou Technology Co., Ltd. from filing a takedown request with Apple, forcing the game to be removed worldwide.
The story was shared on Reddit by user Fragsworth who purports to be the CEO of Playsaurus and was first spotted by Cult of Mac. He says the company is currently losing $200-$300 a day as the game was removed everywhere, and not just in China.
"Despite explaining this as clear as I could to Apple and the 3rd party, Apple sided with the cloners and took my game down," said Playsaurus CEO Thomas Wolfley. "We don't have the resources to fight a legal trademark battle in China so I guess that's the end of our game, "
Luckily, since the original takedown, Apple has reached back out to Wolfley to inform him that Clicker Heroes would be reinstated globally sans the China region where the imposing company still holds the upper hand.
There has been much to-do regarding App Store removals as of recent with the latest issue cropping up when Apple removed third-party parental control apps that seemingly mimicked the features of Apple's own Screen Time feature. Apple later claimed the removal was due to privacy risks posed by the apps as they accessed personal information, particularly with children.