Editorial: If you can't see a market for the new iPod touch, you aren't looking very hard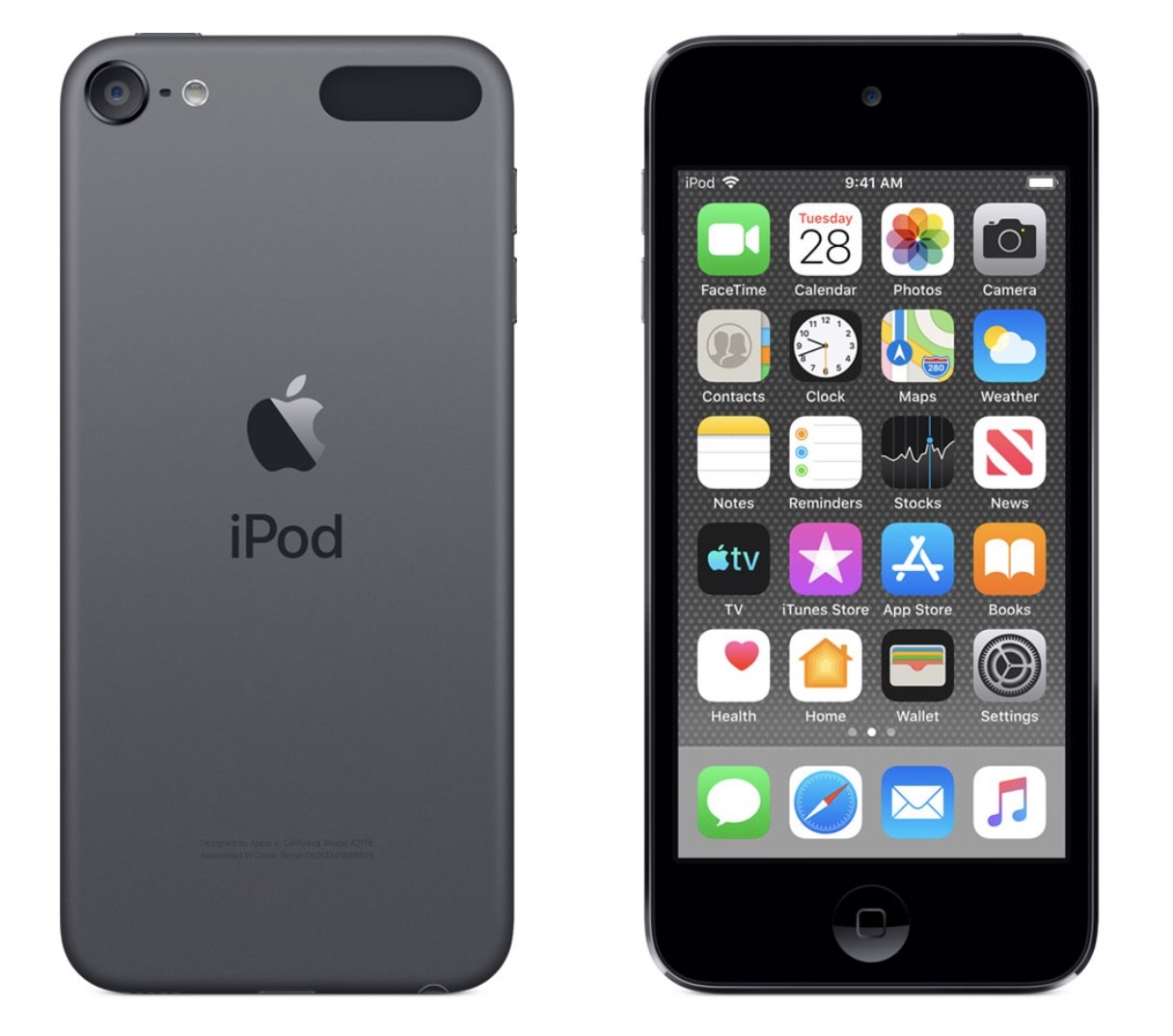 The newly updated iPod touch isn't for everyone. But if you think that there's no market for it, and Apple is somehow doomed to fail, you lack imagination and an understanding of Apple's overall market.
It didn't take long after Apple launched the 2019 iPod touch for the complaints to begin. We've seen countless comments along the lines of "no one asked for this" and "Apple should focus on other stuff than the dead iPod."
Somehow, people are under the misconceived notion that because they aren't interested in the iPod touch there is no market for it. If you can't figure out who will buy the new iPod touch, you aren't being thoughtful enough.
There are several key demographics that have continued to buy the iPod touch with gusto, even lacking an update in four years. And, these same markets will undoubtedly jump on the upgraded model and won't mind the few aspects that aren't flashy such as the 1080P camera or the A10 processor first found in the iPhone 7.
Obviously, youth
Possibly the largest, and most understandable market, for the iPod touch, is children. Kids, especially young ones, don't need an iPhone or its cellular capabilities and parents are understandably not excited about giving their toddler theirs to play with.
A quick perusal of Apple's own iPod touch microsite gives a good picture of Apple's strategy here. The site is quick to promote not only how much quicker the A10 is but what it will allow you to do. It will now support ARKit and augmented reality games that kids and teens embrace, as well as Group FaceTime.
Apple also touts the upcoming Apple Arcade which will allow access to several exclusive games for a monthly fee. The new iPod touch is a very clear, inexpensive delivery device for that service. Parents will love being able to shell out only a few bucks a month rather than get raked over the coals by relentless in-app purchases from freemium titles.
It isn't just about younger kids getting to play games on their iPod, there is also a wealth of educational content that they miss out on. Load it up with favorite videos before a road trip, or tether it to your iPhone to maintain sanity and still allow YouTube Kids content.
Some may balk at spending $199 on a "kids toy" but for the educational and entertainment value alone many see it as worth it. With Screen Time parental controls built in, that will be getting more robust with iOS 13, it allows kids to have ownership of the device but still give parents the power to monitor what they are doing.
There used to be many people who would opt to just pass down their old iPhone to their younglings, but that time is quickly fading away. Across the mobile market, customers are keeping devices for longer. Apple and other retailers are also heavily promoting trade-ins as a way to help lower the barrier of entry to purchasing a new iPhone.
With iPhones worth more and lasting longer, giving it to your child no longer makes as much sense.
Don't forget the enterprise market
The enterprise market is also ripe with mass iPod touch customers. The low-cost device is perfect for several scenarios throughout the enterprise workforce.
Restaurants and retail are able to take advantage of the device for easy POS systems going table-side or as mobile checkout systems. They are far cheaper than iPhones and easier to replace should one be damaged in the course of the workday.
They are also great devices for data entry or QR/barcode scanning — none of which requires an iPhone or a high-end built-in camera. Airlines, hotels, and other customer-centric businesses can and do utilize the devices for customer check-in as well, often using that code scanning.
The smart home
If you have a HomeKit home, you may be interested in picking up an iPod touch as an affordable smart home controller. A whole-home iPod can be used to control your TV and Apple TV, the lights, thermostat, and much more. It also doesn't require any authentication for the whole family to use and is cheaper than something like a whole-family iPad.
There are apps on the market such as Home Dash that create beautiful home dashboard to view all of your rooms, see their status, and control any accessories.
By having an always accessible device anyone can use, it makes it easy for guests, kids, and others to control any non-physical smart home accessories.
A dedicated music player
This is often where the conversation about the iPod touch starts and stops, for whatever the reason. There are still large amounts of people out there still hanging on to their iPod Classics or paying exorbitant fees for 64GB iPods just to have a dedicated music player.
As this is Apple's lone iPod, the touch is the only recourse for people who want to buy something new or don't want to drop even more cash on an outdated iPod.
By sticking with what is important — a processor bump to support future iOS versions and added storage for music streaming — audiophiles can download hundreds of gigabytes of tunes for offline streaming without having to rely on their primary iPhone.
Developers
This is a bit of a "chicken or the egg" scenario, but there are also developers. Apple loves to tout the wide array of devs that create content for the App Store. While big-name players often garner much of the attention the majority of devs are smaller shops.
To develop on the App Store, Apple provides a simulator that can run on a Mac, but it isn't always representative of having the device in real life. It is also hard to test things like games, augmented reality apps, or others that benefit from holding the device in your hand rather than just dealing with text entry.
Without the iPod touch, developers would have to fork over large amounts of their income for an additional iPhone to test on. Older devices can be purchased for less than new iPhones but it still would cost more and be older than the brand new iPod touch.
Keeping the iPod touch is yet another way Apple can help out developers who have remained steadfast in their support of Apple's platform.
What it is, not what it isn't.
Apple's 2019 iPod touch may not have a huge external overhaul. It didn't add edge-to-edge screens, nor 4K video recording. It doesn't have the latest A12 processor. And, there's more things that it doesn't have that your iPhone XR does for four times the retail price.
But looking through the extensive list of niche markets that have been snapping up the iPod touch this entire time, it's clear that those specs don't necessarily matter. This wasn't a misstep by Apple — it was a carefully thought out one to keep the price low and deliver for the customers that want a new affordable iPod touch.
It may not be what you need — and that's fine. Don't confuse that to mean that the iPod touch is something that nobody wants.