Compared: The 2019 iPod touch blows away the 2015 version in real world tests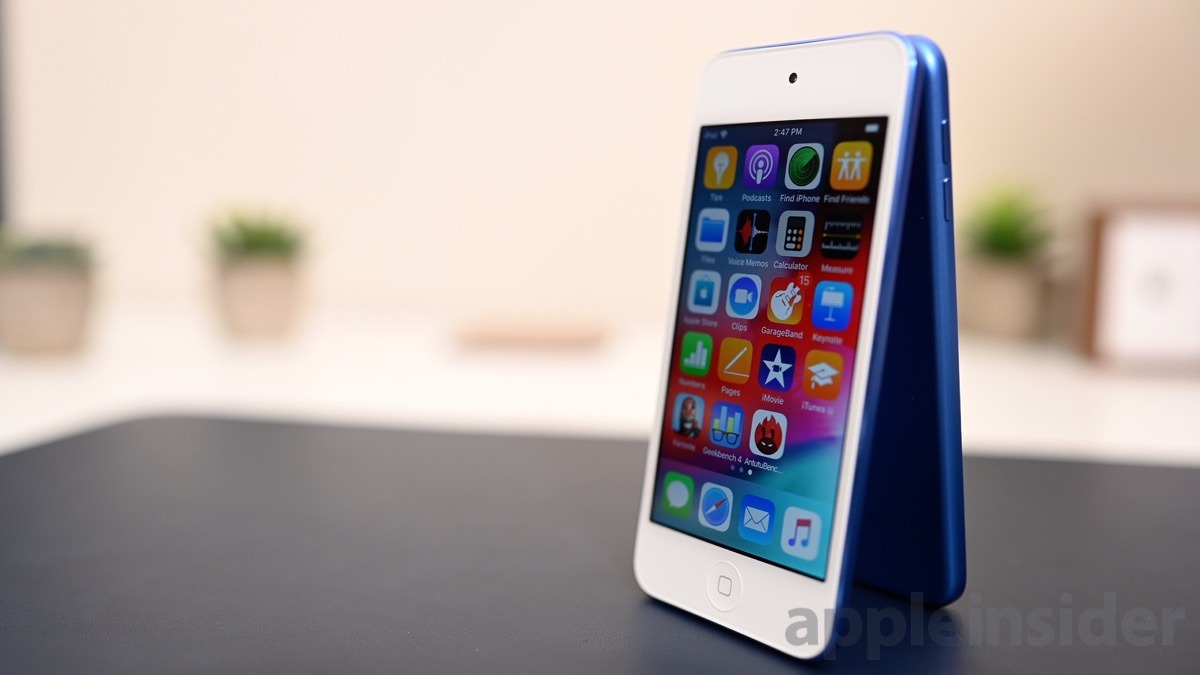 AppleInsider is supported by its audience and may earn commission as an Amazon Associate and affiliate partner on qualifying purchases. These affiliate partnerships do not influence our editorial content.
On the surface, it looks like the iPod touch has only a slight spec bump over the sixth-generation iPod from four years ago. To see how that plays out day to day, we've pitted both against one another in this direct comparison.
Even under the closest examination, we don't see any modifications Apple has done on the outside, minus regulatory markings on the back panel. Apple has worked with the requisite regulatory agencies in the past to have those marks removed from previous devices and instead displays them digitally within the Settings app. Otherwise, these two devices look the same — down to the color of blue.
After turning them on and being sure they are both completely up to date — iOS 12.3.1 — we ran a few different tests.
First, we ran Geekbench 4 which gave us scores of 1237 and 2331 on the sixth-generation and 2714 and 4706 on the seventh-generation on the single and multi-core tests respectively. That is a good gain for a processor that is two years newer, though it does seem to be underclocked, versus the same A10 in the iPhone 7.
While we were at it, we also ran the Antutu benchmark. The previous generation pulled a 71685 combined score which is far below the 158191 that was garnered on the latest model.
Then we came to real-world tests. To do so, we opened a series of apps to see how quickly they could launch them. Each started from a clean slate with all apps closed and immediately following a reboot while plugged in. As you can see in the video the iPod touch seventh-gen quickly ran away with the lead, launching apps far faster than that of its predecessor. This is very impactful to how users actually use their iPods.
While there has been a lot of griping regarding the inclusion of the A10 instead of the A11 or A12 processor in the iPod touch, in real-world use we are seeing great performance gains that make it a far superior device.
Where to buy
Both B&H Photo and Amazon are currently accepting preorders for the seventh-generation iPod touch in a variety of colors and storage capacities.