People profiles immigrant iOS app developer ahead of WWDC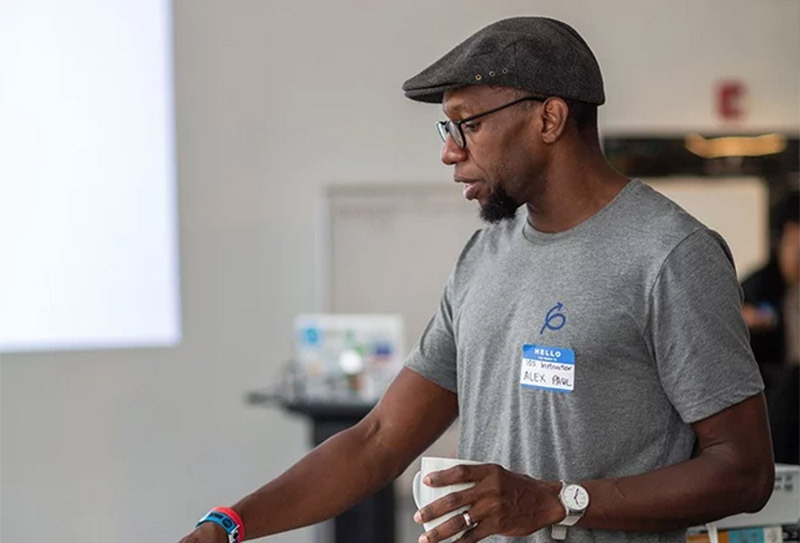 Ahead of Apple's Worldwide Developers Conference next week, People magazine on Friday published a brief profile of Alex Paul, an iOS developer who immigrated to the U.S. at age 19 and now teaches coding to minorities at a specialized nonprofit education center.
Paul, 40, immigrated to the U.S. from the Caribbean island nation of St. Lucia, where he excelled in math and science, People reports.
Looking to further his education, Paul worked construction to pay for tuition at the Borough Manhattan Community College. After earning an associates's degree in computer science, he was forced to return to manual labor due to high school fees.
A few years later, Paul won a partial scholarship to the New York Institute of Technology, where he earned a bachelor's degree in computer science in 2004.
"International students tend to work harder because we know what it took to get to that point in life," Paul said. "Studies were a priority for me. It wasn't about going out and partying. It was about doing the best I could and taking as many credits as I could possibly afford. I took 18 credits per semester, and I even took summer classes to accelerate the program."
Despite his hard work, Paul lacked a green card or work papers to apply for tech jobs, again forcing the college grad to return to construction.
Enter Apple's iPhone and the App Store. In 2012, Paul taught himself how to code and created "What Paint," an app that enables users to test paint colors on walls without carrying physical swatches or paint buckets. The app turned a profit and in 2014 Paul was hired by a tech company after receiving a green card.
"My employer saw my passion and the initiative I had to create the app," Paul said. "He really loved that and hired me basically on the spot."
Paul has since dedicated time to giving back to the community through teaching. The coding classes he runs are attended by 18- to 25-year-old students, many of whom are immigrants, minorities or in dire financial straits.
The developer is attending WWDC 2019 to present an education app he crafted to help his son, who is a special needs student, learn math.
"It's so surreal. It's one of those moments in life where you've worked so hard and the puzzle finally starts coming together," Paul said. "People tend to say it's luck but at the end of the day, it's just reaping the benefits of the hard work you've put in."
Apple CEO Tim Cook publicized the article in a tweet earlier today.
"Brilliant minds. No barriers to a great idea. Opportunity for everyone. That's the power of the App Store. #WWDC19," Cook wrote.