Philips' fall Hue lineup to include first-ever Smart Plug & Filament bulbs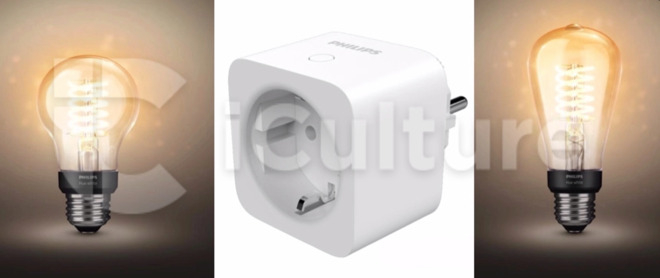 AppleInsider may earn an affiliate commission on purchases made through links on our site.
One of Apple's most important HomeKit partners, Philips, is reportedly planning a host of new Hue products for the fall, among them its first smartplug and several retro-style filament bulbs.
The Hue Smart Plug will cost 29.95 euros, and integrate with HomeKit, Amazon Alexa, Google Assistant, and of course the Hue mobile app, Dutch site iCulture.nl claimed on Monday. Until now Hue products have been almost exclusively lighting-related, even its switches and motion sensors.
The Smart Plug is presumably intended as a way of bring smarthome functions to "dumb" lights. By its nature though it should support other accessories such as fans and air filters, so long as those devices can be permanently toggled on. No launch date is known.
The Hue White Filament line should ship in September in E27, G93, and ST19 form factors, at prices between 19.95 and 29.95 euros. Also known as "Edisons," filament bulbs are built after the first-ever electric lights with snaking, unfiltered lighting mechanisms. It's unclear if Philips is using real filaments or LEDs, but similar smartbulbs by Sylvania use LEDs, presumably because real filaments would both consume more energy and die faster.
Philips may be enabling some of the new bulbs to operate solely on Bluetooth, rather than requiring a Wi-Fi bridge, iCulture added. These include the Filament collection and revisions of existing Go, Candle E14, and GU10 lights.
The second-generation Go is expected in early October for 79.95 euros. Another design tweak includes a better plug position, making the dome-shaped mobile light less prone to tipping over.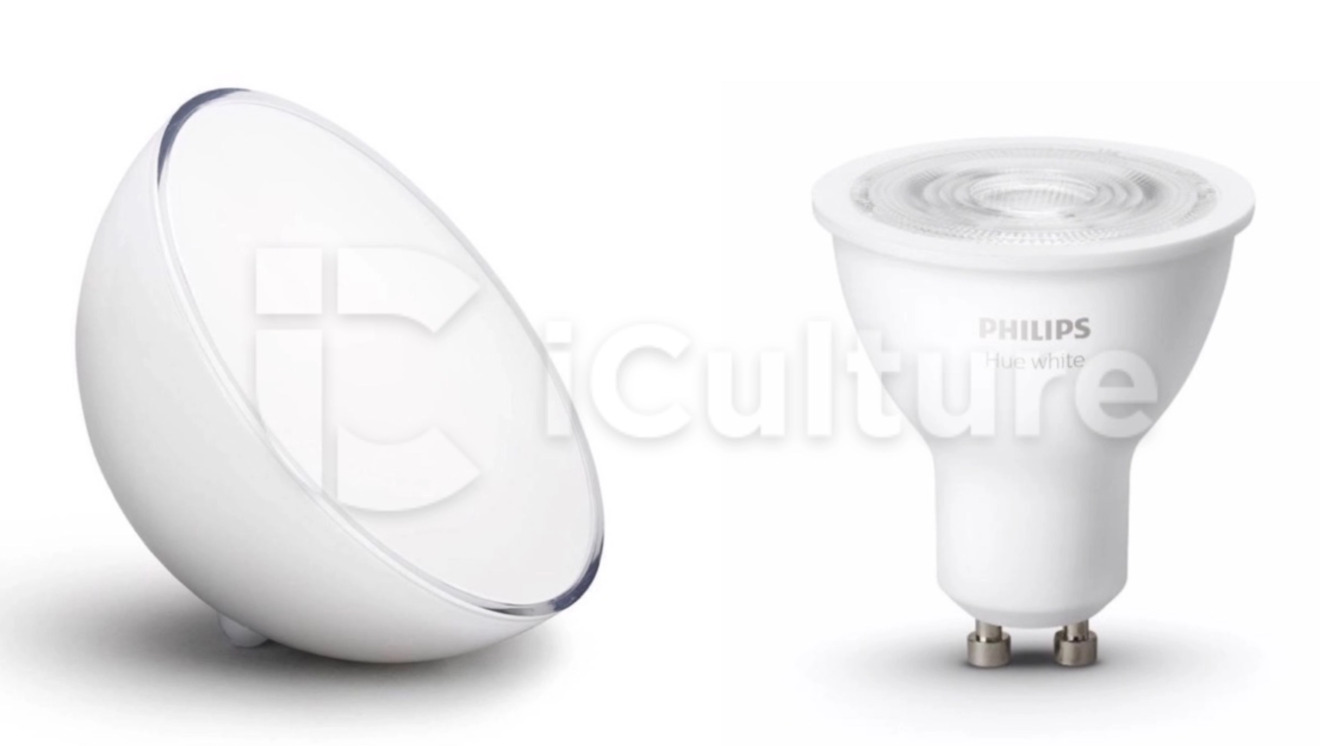 Most of the new Hue products should ship either in September and October, including Fugato, Argenta, and Centura spotlights, expected to cost between 64.95 and 89.95 euros. Adore mirror lamps and bathroom spotlights should arrive in November and range between 49.95 and 149.95 euros.
Most or all of the new products will likely see their (official) debut at IFA Berlin on Sept. 6, and eventually come to the U.S., an essential market for Philips.