Apple posts WWDC Platform State of the Union video with deeper dive on new features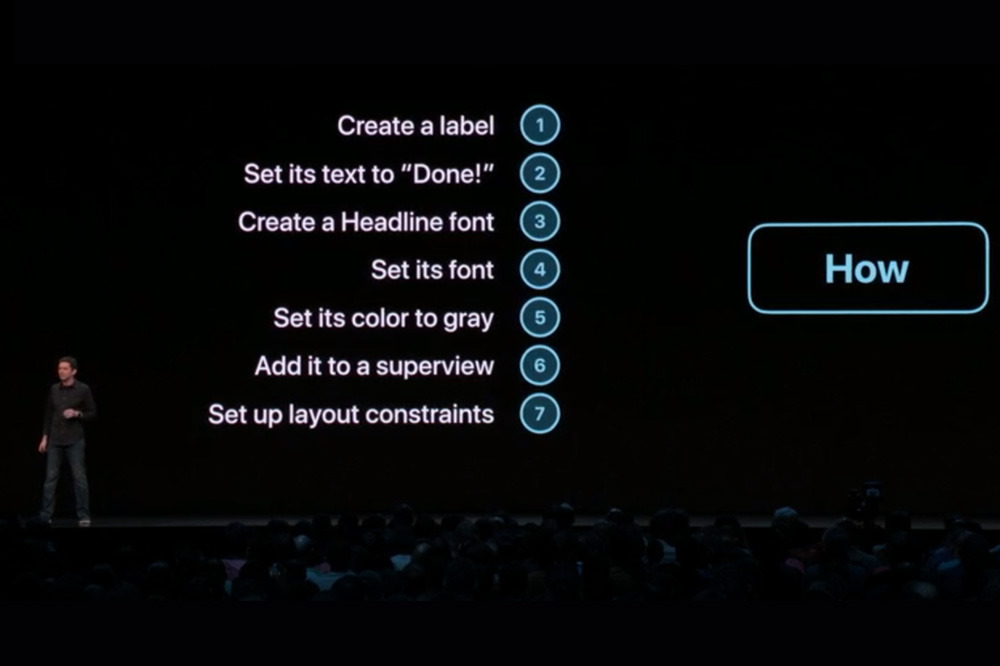 Apple delivered it's Platform State of the Union yesterday, announcing major overhauls and new tools for the way that developers create apps. Apple has posted a video of the presentation, with the main things for developers to focus on for the rest of the event.
In the presentation, Apple stated that they will be eliminating the letterboxing that occurs when using an app that was not designed with a specific device in mind. Letterboxing will now be countered by implementing new layouts and API. Apple stated that by next spring, all apps submitted to the App Store will be required to create content that adapts to different screen sizes.
Apple has continued to grow Swift by updating Xcode, a code editor and a debugger, and releasing Swift UI, a coding platform designed to pare down code for easier, faster developing. Xcode is getting a fully interactive preview mode, allowing developers to test their apps right within Xcode without needing to export them to a device first. Xcode also allows developers to export to a device and make real-time changes without needing to re-export their builds.
As we've heard, WatchOS 6 will be getting its own App Store, which means that developers do not need to create a companion app for the iPhone if they wish to develop for the Watch. Developers will be able to create Watch apps within Xcode and SwiftUI as well.
Apple has created Swift Packages, reusable components of code that developers can use in their projects. It was also announced that GitHub will be adding support for Swift packages to the Github Package Registry. This will allow developers to share their own code and find snippets of code that they can also freely use. Xcode also now seamlessly supports code packages for all Apple platforms.
One of the most exciting announcements during the Platform State of the Union is the upgraded accessibility features, including the voice control that was showcased during the keynote. These features include a greater control of screen selection, including the ability to overlay a grid to allow for precise region targeting. Developers will have access to the accessibility features and are encouraged to test their apps using voice control in effort to make their apps more accessible to those with disabilities. Additionally, mouse support is going to be added in iOS 13 and iPadOS 13 as another accessibility feature.
Apple has also announced that it is developing a tool it calls Real User Indicator that could cut down on bots creating accounts with mobile and web services. This tool will be able to check for behaviors and traits that are more consistent with bots than people. If an account seems suspicious, it can alert the developer, who then can take extra precautions to verify that the creator is, in fact, human.
The video covers many more features, and is worth a watch for developers. End-users will glean less, but will get a preview of things to come.