Apple's break-up of iTunes will have little impact on libraries and playback for Mac users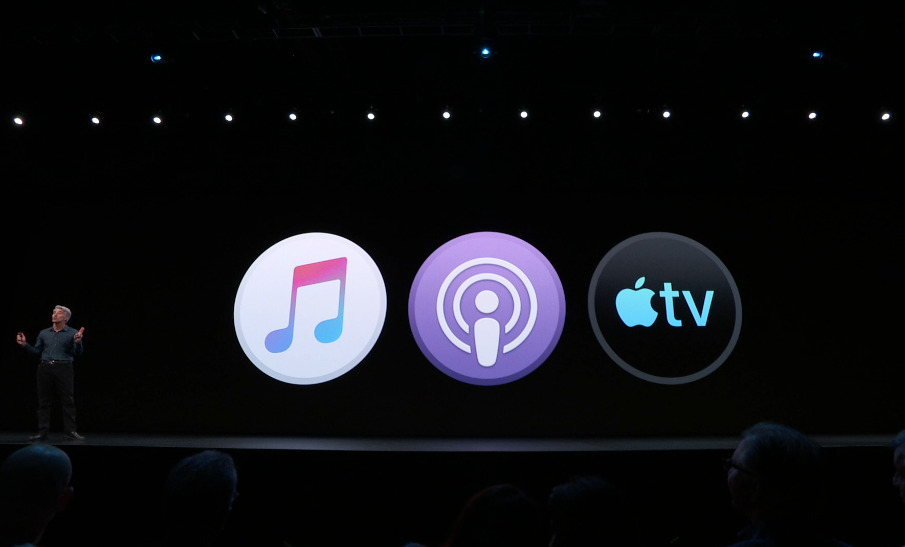 Starting in the next release of MacOS, Apple is replacing iTunes in favor of three new apps — Apple Music, Apple Podcasts, and Apple TV. Here's a look at what you can expect to see once Apple makes the split.
Importing libraries and existing files
Apple's new macOS Catalina will bee able to import users' existing libraries from iTunes, including music purchased through iTunes, audio ripped from CDs, and MP3s. Users will also have non-iTunes files synced to the cloud, the same as it performs in Mojave.
However, Apple recommends a library consolidation before upgrading to ensure that files won't be lost in the transition.
AppleInsider is still evaluating Home Sharing, and will report back as soon as we can.
The matter of syncing devices
The predicted death of iTunes led to speculation about how iOS devices would be synchronized. According to Apple, this task is now being given to the macOS Finder.
Once plugged in, iPhones, iPods, and iPads will interface with a Mac the same way an external drive or USB stick, with an icon on the desktop. Finder will feature a device-specific interface that closely mimics the traditional iTunes interface. This means users will likely not notice much of a difference compared to to the experience of syncing over iTunes in practicality, but experience it in a slightly different environment.
In our testing, this process is smooth. Users still don't have access to the entire file system, however.
4K HDR and Dolby Atmos via HDMI
Apple's iTunes has always been able to play back properly encoded 4K content — until Catalina, it hasn't been able to play back iTunes 4K content, however.
Using the Apple TV macOS app, a user will be able output iTunes 4K HDR content via HDMI with an adapter. Users will be able to output Dolby Atmos in the same way, but only with a Mac laptop introduced in 2018 or later. It is not yet clear if Movies on the Mac will allow users to download an entire file, or just stream it like the Apple TV 4K does.
This essentially turns a recent Mac into an Apple TV 4K, allowing users to take their libraries to their living room 4K TVs, should they not have the smaller device.
iTunes on Windows: what now?
Apple also realizes that there are a fair amount of Windows users who have collected vast libraries of music, videos, and podcasts. Unfortunately, at this stage, it doesn't look like Windows users are going to be getting their own versions of Apple Music, Apple Podcasts, and Apple TV.
However, Apple has stated that they're going to continue to support iTunes on Windows computers, meaning that no one is going to be losing decades-old libraries. Apple may release Windows specific apps in the future, but for now, Windows users will continue to use iTunes the way they always have.
Some of details were revealed by Ars Technica and we've confirmed them in the course of our testing on Tuesday.