Apple unveils macOS Catalina 10.15 at WWDC 2019 Keynote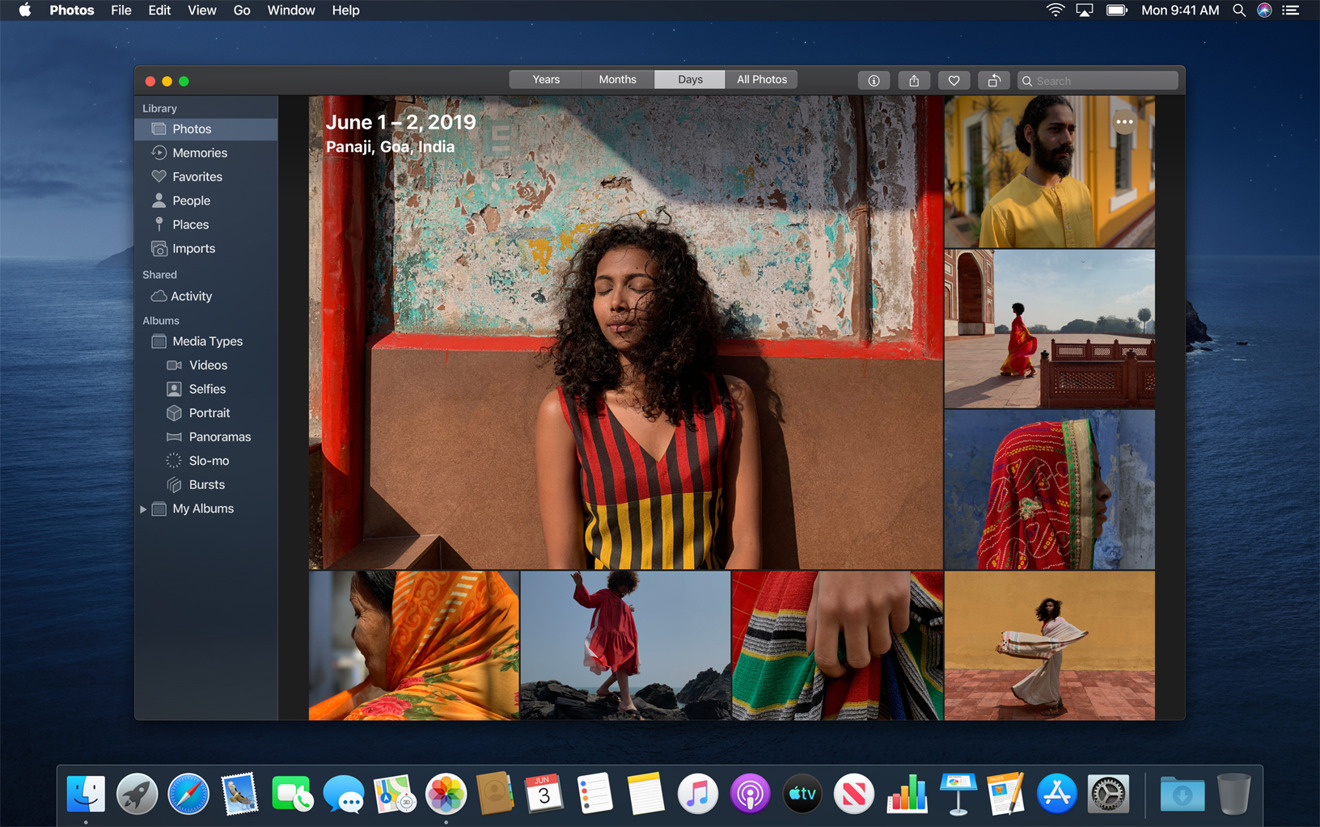 Apple has revealed what to expect in the next major revision of macOS, called Catalina, and has demonstrated what to expect when macOS 10.15 becomes available.
As is to be expected by a milestone operating system version launch, macOS 10.15 includes a number of new features to help users get more out of their Mac, including many that have been rumored and speculated about in the weeks before WWDC itself, as well as one or two changes that were warned about previously by Apple.
A full public release of macOS 10.15 is anticipated for sometime in September, traditionally to coincide with the releases of updated versions of iOS, watchOS and tvOS at that time.
The latest version of macOS will be the first to not support 32-bit applications at all, with macOS 10.14 Mojave the last to do so. The shift to just allowing 64-bit apps to run has been a long process, with High Sierra the last to offer support for 32-bit "without compromises," with users also being warned if they use 32-bit apps that they may not work in future macOS releases.
Arguably one of the biggest and most anticipated changes within macOS 10.15 is the splitting up of functions within iTunes, the catch-app app for many of Apple's content stores. Rather than being part of iTunes, Apple Music, Podcasts, and TV will splinter off into their own dedicated apps.
The Podcasts app uses machine learning to monitor the contents of podcasts, enabling users to search for content within the individual shows. The TV app gains the Apple TV Channels, and support for 4K HDR playback for compatible Macs.
An accessibility addition, Voice Control enables complete control of macOS using speech alone, including opening apps, writing messages and altering text, and other key functions of apps.
Sidecar lets users use an iPad or iPad Pro as a secondary display for their Mac, similar to Luna or Duet Display. Working both wired and wirelessly, the feature also includes support for Pencil, enabling it to be used like a wireless graphics tablet in compatible apps.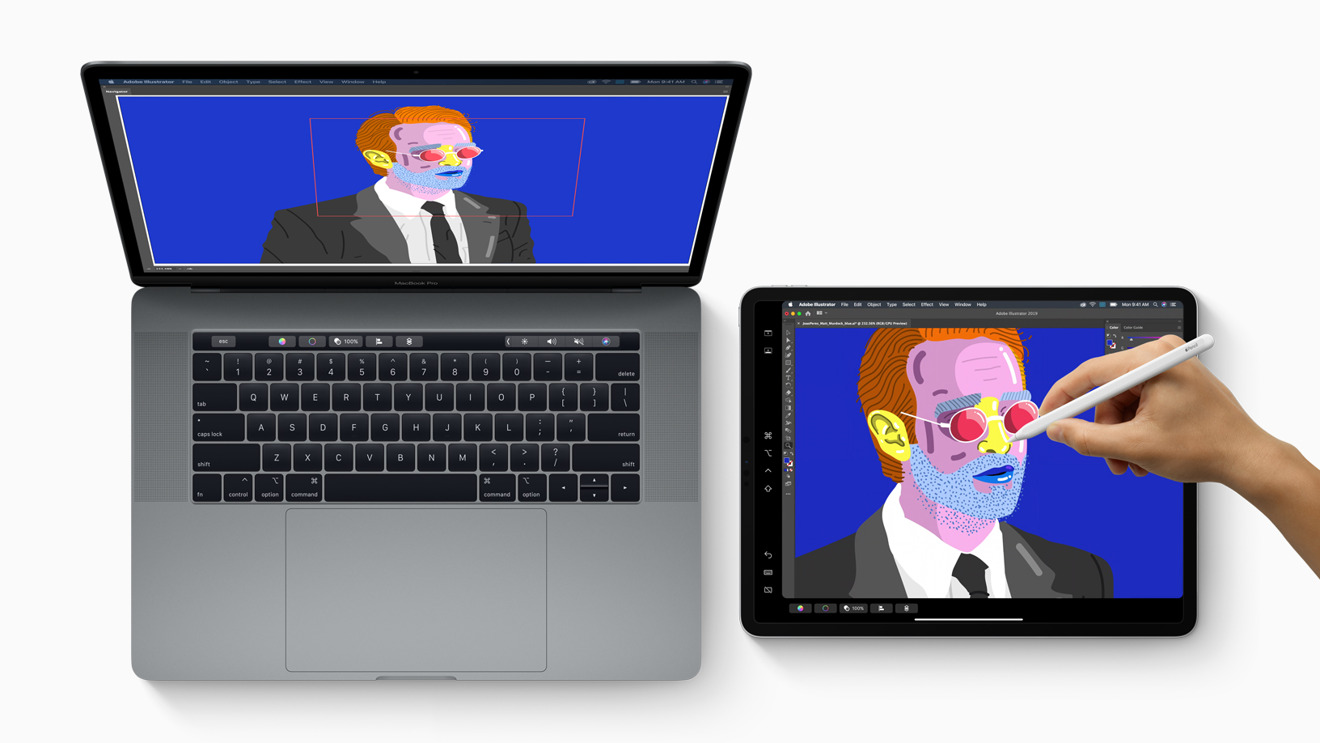 Find My is a combination of both Find my iPhone and Find my Friends, and this time adds the ability to locate offline items, even if they are offline. Devices send out a Bluetooth beacon, which can be picked up by other devices, and is relayed back to the user in an encrypted and anonymous manner.
The Photos app gains a new dynamic layout that shows the best shots in a library with minimal clutter, with browsing of photographs by days, months, and years showing larger previews of images. The intelligent elements of the app have also been updated to highlight important moments, such as birthdays and trips.
Notes gains a new gallery view with an improved search for looking through all of a user's notes. Shared folders allow for collaboration on collections of notes with others, and a checklist option can shift completed items to the bottom and for quick drag and drop reordering of content.
Reminders has been redesigned to make it easier to create, organize, and track reminders. Attachments can be added to reminders, while a new quick toolbar can be used to create new ones, and for Siri to suggest items in Messages.
Safari gains a new start page containing favorites and frequently visited sites, while Siri suggestions offer up more bookmarks and items from a reading list.
Apple is making it easier for developers to create macOS apps from their existing iOS apps, following the initial attempts by Apple to port some iOS apps to the platform. Named "Project Catalyst," formerly known as Marzipan, the feature in Xcode presents options to add common elements used in macOS to the apps with relatively little effort.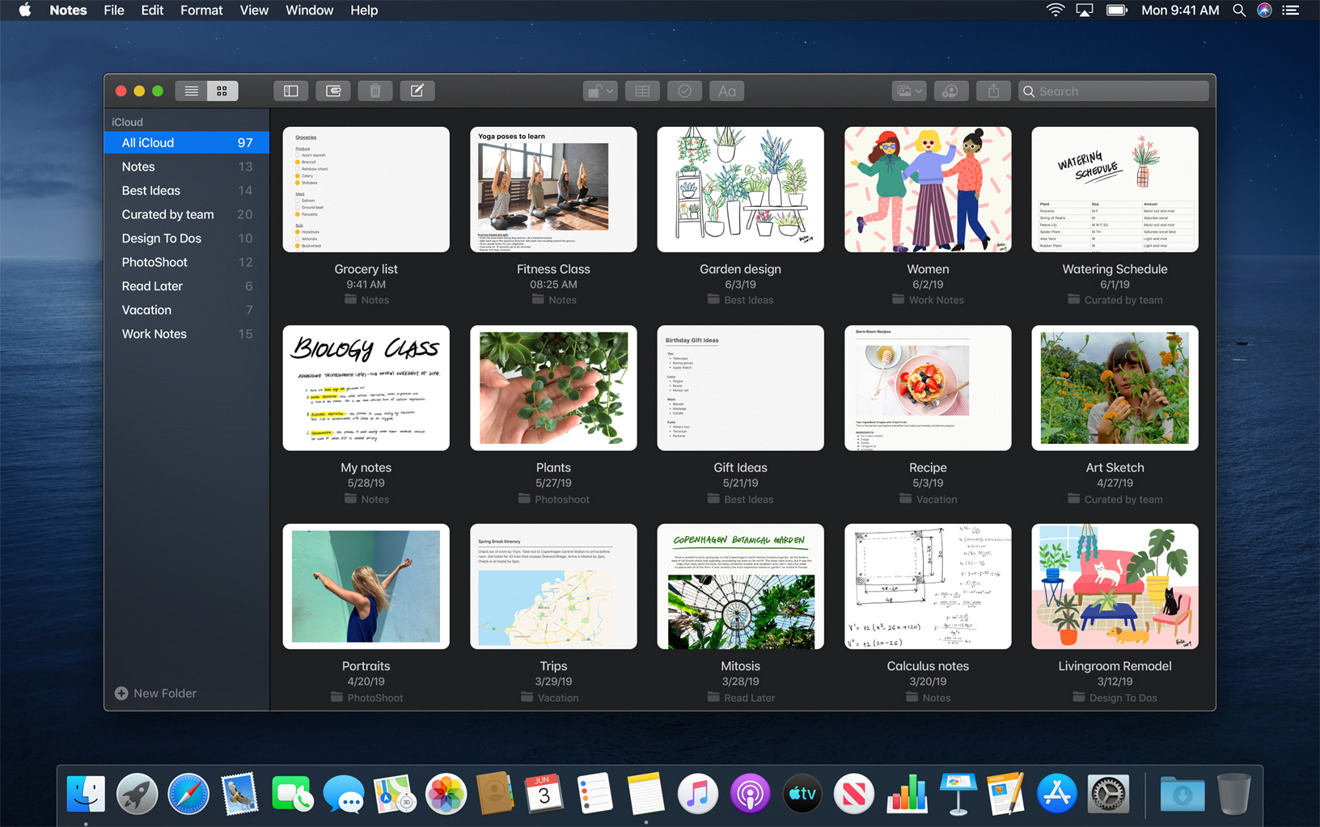 Introduced in iOS, the macOS implementation of Screen Time enables users to limit access to apps based on genre and time, as well as giving parents a way to see how long their children spend in apps and categories. Apple has included Parental Controls within macOS for some time, but Screen Time enhances the offering with more usage data.
The Apple Watch is already useful for Mac users as a proximity authentication device, unlocking the Mac when it is nearby as well as confirming Apple Pay transactions. Apple is improving its functionality for macOS 10.15 by widening the number of elements the Apple Watch can authorize without the user needing to perform more authentication with login credentials.
Apple is starting developer beta testing of macOS 10.15 later in the day on Monday during WWDC, though not everyone should rush to try it out, with a public beta expected in July before general availability this fall. The compatibility list effectively reads as if all mid-2012 and later models of Mac will be able to run Catalina.