Here are all the new watch faces in watchOS 6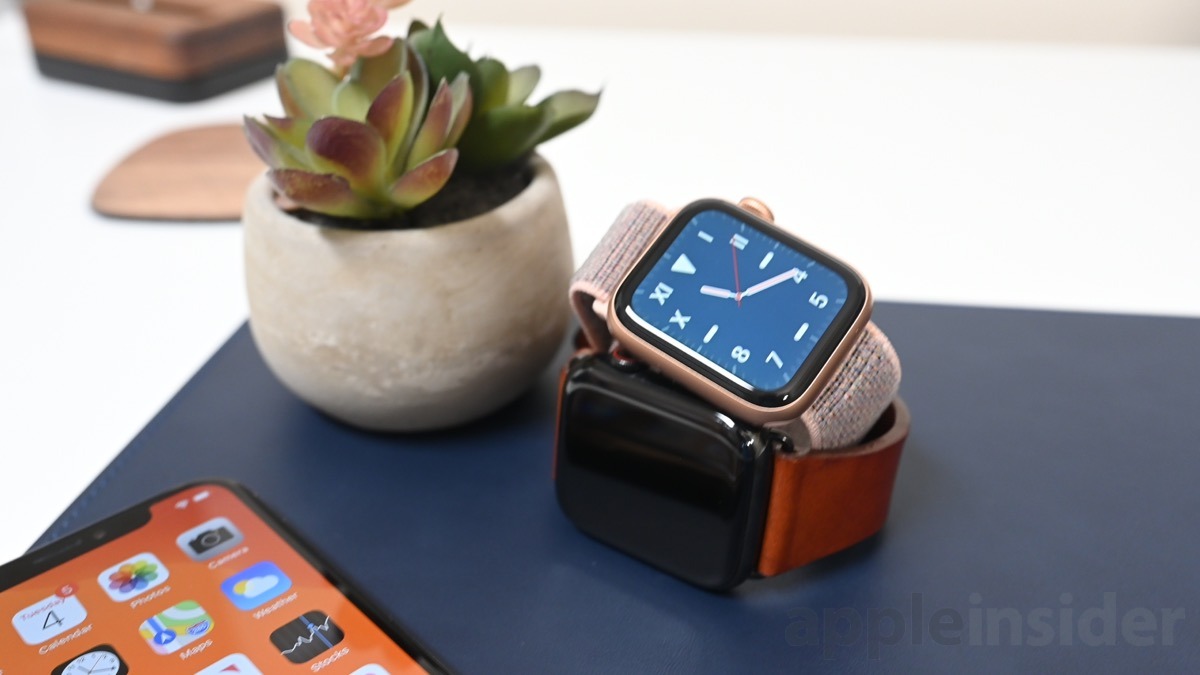 Amongst all the new features in watchOS 6 are several new watch faces. Here are all the new faces, the new complications, and changes to existing watch faces coming in this massive update.
Apple previewed many of the changes on-stage during the watch-makers developer conference alongside the Apple Watch Series 5 though there was much more to show once we got our hands on the watchOS update. Let's walk through them one by one.
Solar Dial
The new Solar Dial watch face is a distinct iteration on the Solar watch face that has persisted for years. It features a large solar background with a sub-dial within it with either an analog or digital clock face.
There are four possible complication spots in each of the corners, similar to the ones in the Infograph corners.
Modular Compact
We expect this will be one of the most popular new faces to come to Apple Watch. It is similar to the Modular watch face but is slightly rearranged and loses one of the small complications.
There is a clock face in the top right corner which is either analog or digital. There are also several color options to choose from.
Gradient
This face is very similar to the Hermes faces we've seen but is now available to everyone. There are a multitude of color options and three different styles of the gradient.
It works in either fullscreen or circular view though only the circular option has support for complications.
California
California is a familiar, classic watch face that has now come to Apple Watch. There are four muted color schemes and six different typefaces to choose from. It too supports full screen or circular views. If full screen, there are two sub-dials that can be configured and when circular there are several locations available in the corners.
Numerals Duo
Numerals Duo features large numbers on two lines in one of three distinct typefaces. There are three text styles and several colors to pick from.
Numerals Mono
This face is similar to Numero Duo but is only one line of text. This time there are four typefaces and two text styles to customize it with as well as all the colors. No complications are supported.
Changes to existing faces
There are several changes to existing watch faces at the same time the others debuted.
Infograph now goes monochrome when you adjust the color instead of just the dial and second hand. Infograph Modular now has colors to choose from as well.
Unrelated to previous watch faces, on the hour you can now opt to receive a taptic alert or an audible alert. Both Taptic Time and Taptic Chimes can be toggled from within the Settings app under Sounds and Haptics.
Complications
New complications are arriving as part of watchOS 6, partially thanks to the new apps coming to the watch. Audiobooks, Noise, Cycle Tracking, and Voice Memos are all available to use in various sizes. Others we noticed is a new Rain complication and cellular toggle.
Apple will be releasing watchOS 6 this fall alongside macOS 10.15 Catalina, iOS 13, iPadOS, and tvOS 13.
Don't have an Apple Watch? Here's how to save on your purchase
If you are looking to pick up an Apple Watch to try out the new faces coming in watchOS 6, you can easily save on Series 3 and Series 4 models, with prices starting at just $199.
Apple Watch Series 3 from $199
Apple Watch Series 4 price drops