Sonnet intros Thunderbolt 2 to 10GbE adapter for older Macs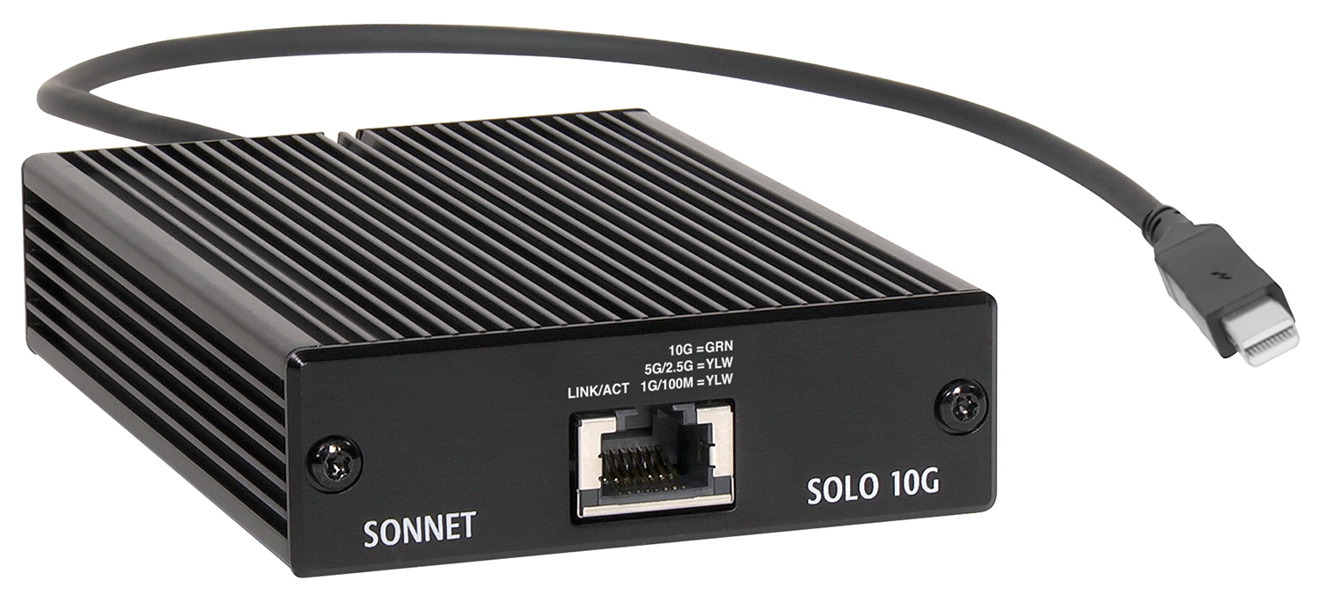 Addressing an unusual niche, Sonnet on Wednesday announced the Solo10G Thunderbolt 2 Edition, an adapter bridging Thunderbolt 2 computers with 10-gigabit Ethernet networks.
The adapter features a fanless aluminum enclosure measuring 4.5-by-3.1-by-1.1 inches, and is entirely bus-powered. And while Windows users must install a driver, the product is plug-and-play on macOS.
Reaching 10-gigabit speeds requires a Cat 6 or 6a cable connected to a compatible network. It can however hit 2.5 to 5 gigabits over Cat 5e by way of NBASE-T technology.
For security the adapter sports integrated encryption, intended to block spies and other hackers from installing malicious firmware. A special encryption key is needed to install official Sonnet updates.
All recent Thunderbolt-equipped Macs are already using Thunderbolt 3. The adapter is therefore best suited to 2015 iMacs and MacBook Pros, the 2014 Mac mini, or the 2013 Mac Pro. At present, it isn't clear how well it will function with Thunderbolt 1-equipped machines, like the 2012 Mac mini and similar.