Man jailed for not unlocking iPhone adds fuel to device search warrant debate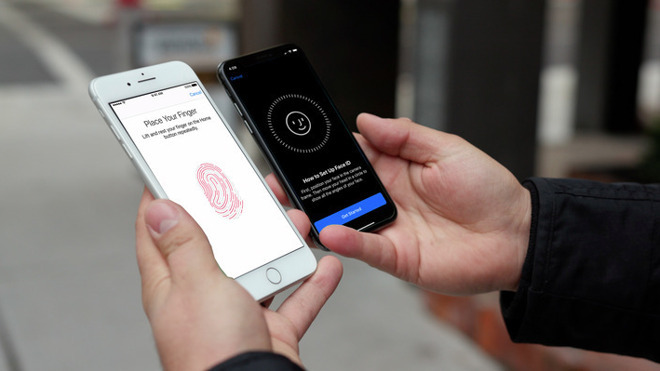 AppleInsider may earn an affiliate commission on purchases made through links on our site.
A Florida man was thrown in jail for 44 days for refusing to unlock two iPhones in his possession during a traffic stop, an incident fuelling the ongoing privacy debates over how law enforcement can legally gain access to a smartphone's contents via passcode or biometrics, without being unconstitutional.
Last June, William Montanez was pulled over by police in Tampa, Florida and questioned over his possession of marijuana. Montanez, whom had previously been pulled over over similar matters in the past, confirmed his usage and did not attempt to hide the drug in the vehicle, resulting in his arrest for possession of marijuana, the felony of two small bottles thought to contain THC oil, and for having a firearm in the glovebox while committing the felony.
At the time of the arrest, NBC News reports two iPhones were seized, and the text message appeared on one lock screen stating "OMG, did they find it?" The police demanded the passcodes, advising they were intending to obtain a warrant to search, but Montanez declined to do so, believing they would not only be fishing for evidence of other illegal activities, as well as not wishing for personal data to be revealed, such as intimate photographs.
After being bailed from jail, a Hillsborough County Sheriff's Office deputy served a warrant to Montanez for the passcodes five days later. Montanez refused again, prompting prosecutors to convince a judge he was in contempt of court and being put in jail a second time.
For the second spell in jail, Montanez spent 44 days before the charges relating to the oil and firearm were dropped, and the contempt order was voided. Eventually, he pleaded guilty to a misdemeanor charge for pot.
Despite the loss of his freedom for an extended period of time, Montanez believes he was taking a stand against what he thought was an abuse of his rights.
The report goes on to highlight the issues and ongoing debate surrounding the need for the police to acquire evidence in a digital world, but being caught up in constitutional amendments that prevent access to locked devices, despite the relative ease of biometric security like Face ID and Touch ID to gain access.
There is the argument in some cases that a warrant could be denied due to the fourth and fifth amendments, such as the case in Idaho in May. A warrant to search a device of unknown ownership was considered as under the fourth amendment it would be lawful if it was "reasonable," namely if it didn't violate the person's constitutional rights, but the fifth protecting against self-incrimination meant the device could not be unlocked as it would identify the person as its owner, which also brought into play the fourth.
The alternative is for the police to employ hacking techniques, like the "GrayKey" tool from 2018 that some regional police forces used to access the contents of smartphones, but at a cost of thousands of dollars to license the technology.
Due to the expertise required, the unreliability of the techniques, and the cost, there is an increased pressure for law enforcement to get the suspect to unlock the smartphone, but the trouble with acquiring access due to current law is said to give more of an edge to criminals.
"It would have an extreme chilling effect on our ability to thoroughly investigate and bring many, many cases, including violent offenses," said Hillar Moore, district attorney for East Baton Rouge, Louisiana. "It would basically shut the door."
In the case of Montanez, authorities used a 2014 upskirting case as a guideline for how to interpret the law. While ultimately the suspect pleaded no contest in exchange for probation and did not provide access to the smartphone, it is used by prosecutors as a precedent to threaten people with jail time for not unlocking their devices.
The interpretation of the law changes from county to county, as well as varying between individual investigations, as the circumstances can dictate what parts of the constitution are needed to be taken into account.