$19M in iPhones stolen & images on iPhones nail a Mueller witness on the Apple crime blotter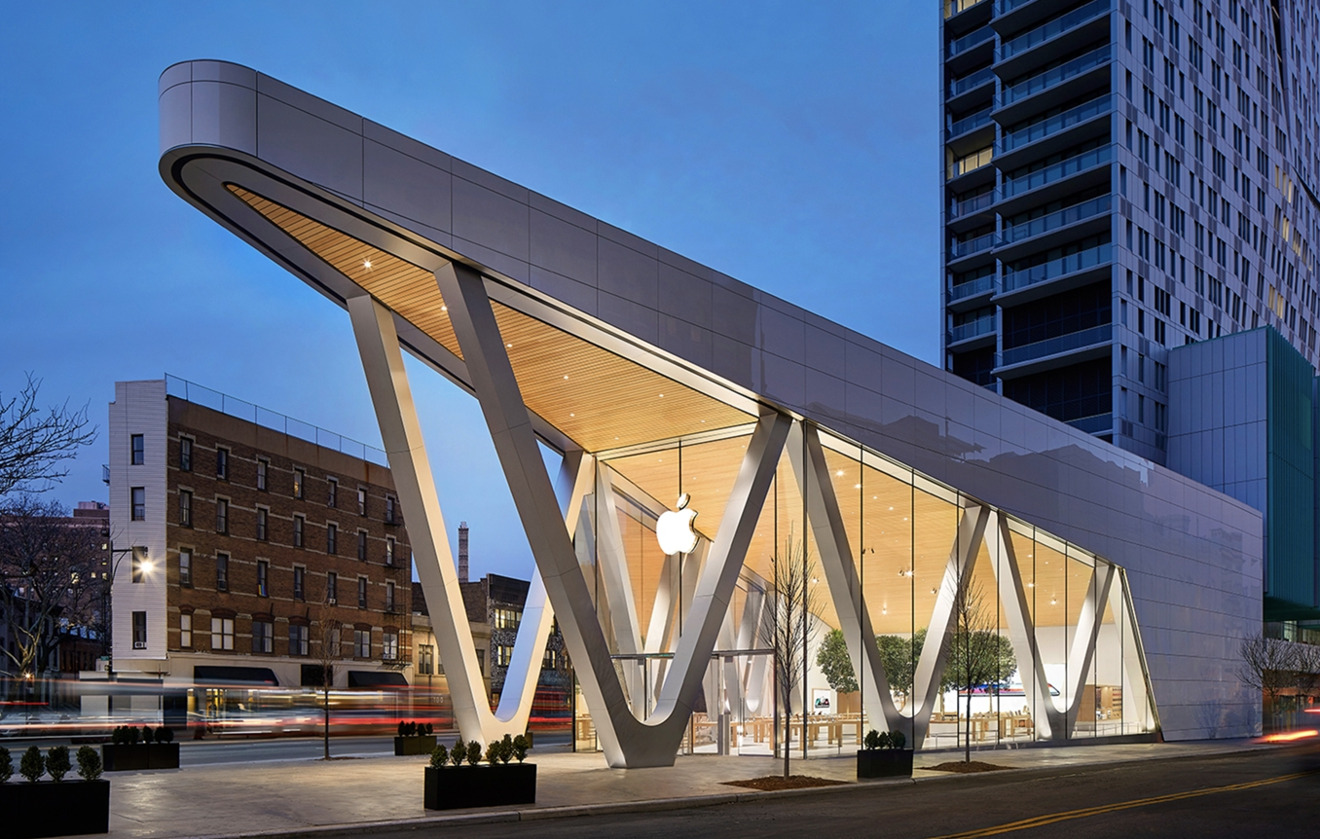 AppleInsider is supported by its audience and may earn commission as an Amazon Associate and affiliate partner on qualifying purchases. These affiliate partnerships do not influence our editorial content.
A counterfeiting ring is busted, fingerprints on an iPhone catch an accused thief, and government officials' iPhones and iPads seized in Flint water probe, all on the latest roundup of Apple crime.
The Apple Store in Fort Greene, Brooklyn
The latest in an occasional AppleInsider series: The latest in Apple-related crime:
$19 million worth of iPhones stolen by fraud ring
In what is probably the largest theft of iPhones in the history of the device, a fraud ring based in New York stole $19 million worth of iPhones over a period of seven years. Per Quartz, the perpetrators ran a scam in which they posed as cell phone subscribers, received new iPhones at little to no cost by using fake IDs and fraudulent debit cards, and then sold the phones on the black market.
The case was reported earlier this spring, but the full criminal complaint was unsealed this week, revealing the perpetrators operated the scam in at least 34 states. The ring was busted when two members of it were arrested on unrelated charges, and evidence was found of their part in the iPhone fraud.
Mueller witness arrested after child pornography found on iPhones
George Nader, a Lebanese businessman and a witness in Special Counsel Robert Mueller's investigation into Russian interference in the 2016 election, was arrested last week on child pornography charges. The government affidavit released after the arrest advises three iPhones were seized from him when Nader landed in the U.S. from a trip abroad in early 2018, consisting of an iPhone 5, iPhone 6 and an iPhone 6 Plus. When agents searched for evidence related to the Russia matter, they found the offending images.
Nader, who had worked as a representative for various foreign governments, cooperated in the Mueller probe. He had previously been arrested on child pornography charges in the 1980s and of sexual abuse in the Czech Republic in 2003.
Fingerprints on iPhone catch accused armed robber
A man in Cleveland has had a warrant issued for his arrest after police say they found his fingerprints on a stolen iPhone X. According to Cleveland.com, police used Find My iPhone to track the phone after the robbery, and discovered it had the accused thief's fingerprints once the device was recovered from a sidewalk.
The man, who had previously done time, turned up in a fingerprint database.
Millions seized from ring that trafficked counterfeit Apple products
When the government arrested 10 people last year and charged them with 34 counts of fraud, money laundering and trafficking fake Apple and Samsung products, authorities seized more than $2 million in cash from bank and Amazon accounts. The Idaho Statesman reports the government also seized seven buildings each in Idaho and Brazil, as well as vehicles, silver coins and over 60 counterfeit cell phones, wrappers and packaging.
Ex-Michigan governor's iPhone and iPad seized in Flint probe
Man accused of theft, pepper-spraying at Apple Stores arrested
A man who was accused of robbing a pair of Apple Store locations in the Atlanta area last year- and pepper-spraying employees- has been arrested.The Atlanta Journal Constitution writes the man was caught after a scar he had on his lip was recognized in a photo on his Facebook page.
iPhone, other items stolen from surfers
Numerous items, including a $700 iPhone, a $600 wallet and $100 cash was stolen from a group in Malibu, Calif., while they surfed, according to Malibu Surfside News.
Man with knives caught trying to steal from Brooklyn Apple Store
A man was arrested last month for attempting the theft of a computer from the Apple Store in Fort Greene, Brooklyn, while carrying knives. Per Brooklyn Paper, the man tried to steal a MacBook from the store by ripping it off its security wire, but doing so tripped a security alarm. Then, store security "pummeled the man to the floor and smashed the laptop in the process," per the newspaper. After the man was brought to a "security room" in the store, he raised his shirt to show a pair of knives. Police arrived soon afterward.
Theft of $5,000 in Apple products from AT&T store
A suspect stole $5,000 worth of Apple products, including three iPhones and iPads, from an AT&T store in Stevenson Ranch, Calif. Hometown Station reports the theft took place on an afternoon in mid-May.