Apple releases iOS 12.3.2 with iPhone 8 Plus Portrait mode fixes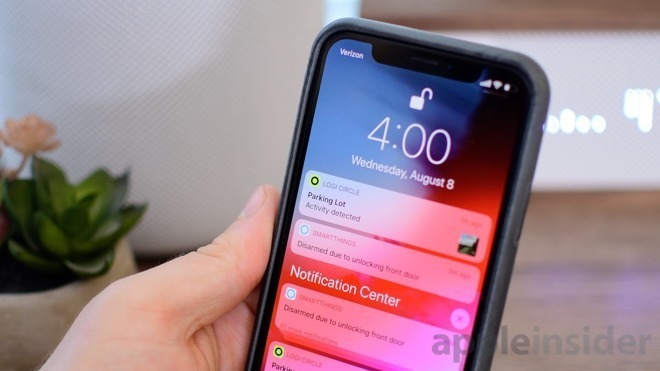 AppleInsider may earn an affiliate commission on purchases made through links on our site.
Apple has shipped iOS 12.3.2, an update that fixes issues that prevent Portrait Mode from functioning properly, affecting some units of the iPhone 8 Plus.
The latest update to iOS, 12.3.2, just for the iPhone 8 Plus, offers no new features or functionality to the operating system, serving just as a bug fix update. Released on Monday, the update arrives 17 days after the release of the last patch, iOS 12.3.1, and almost a month after that of iOS 12.3.
The update fixes a problem relating to Portrait Mode, the function of the camera that creates a "bokeh" background blur around a subject. Today's release resolves an bug that affects a number of iPhone 8 Plus units, where Portrait mode shots were produced without any added depth effect at all.
Today's release of iOS 12.3.2 is build number 16F250, taking over from iOS 12.3.1, which had a release build number of 16F203.
The update can be installed by going into the Settings app, selecting General then Software Update, selecting the update, and entering the PIN for the device. If automatic updates are enabled, the device will download the update for the user and provide a notification before installing it.
The previous update, iOS 12.3.1, fixed a number of problems, but the primary issue prevented some users from being able to make or receive VoLTE calls on a compatible network. Two other bugs in Messages prevented the Filter Unknown Senders option from working, as well as stopping the Report Junk link from appearing in threads form unknown senders.
Apple is currently conducting beta testing of two other versions of iOS, including iOS 12.4 and fall's milestone release, iOS 13.