Goldman Sachs exec says winning customer loyalty with Apple Card more important than profitability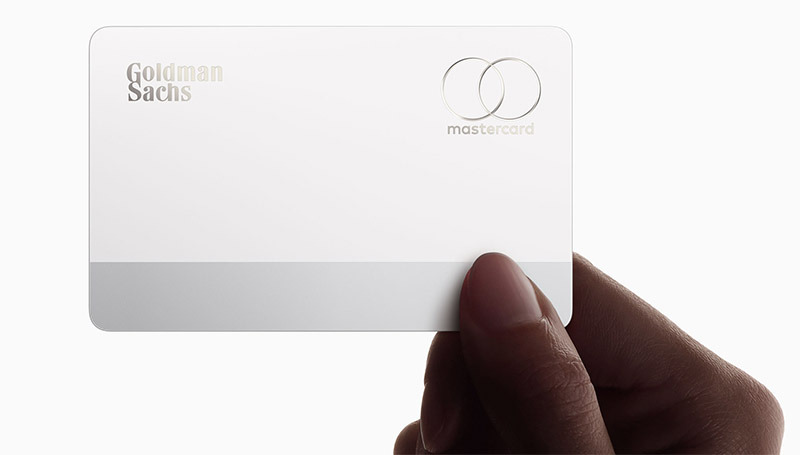 The head of Apple Card partner Goldman Sachs' consumer banking business in an interview on Monday addressed concerns that the new credit card offering is not structured for maximum profitability, and implied customer engagement is more important than sheer financial gain.
Speaking at Business Insider's IGNITION: Transforming Finance event on Monday, Omer Ismail, who leads Goldman's Marcus division, said the fledgling online bank is using Apple Card's unique customer-first features to gain a toehold in a new market.
Unveiled at a special Apple event in March, Apple Card was created for a digital world, with iPhone-enabled NFC capabilities and unique tools to help users keep track of and manage their expenses. Interest rates offered by Goldman are not the most competitive, but connected features in Apple Wallet urge customers to pay off their balance before incurring debt.
A true Apple product, Apple Card also boasts suite of platform-specific features designed to ensure user privacy and security. For example, Goldman is disallowed from using customer data for external or internal advertising purposes beyond a slice of information for internal reporting.
Due to its unique set of features — lack of fees, encouragement to pay less interest, no access to customer data — Apple Card is believed to be less profitable for its backers than a traditional credit card. A report in May claimed worries over profits led Citigroup, and potentially other major banks, to withdraw from negotiations to partner with Apple on the new card scheme.
Ismail, however, believes the features presented by Apple Card are in both the bank's and the customers' best interests.
"When I think about Marcus overall, the idea that doing right by the customer means being less profitable is just not an idea we subscribe to," Ismail said. "If you do right by the customer, you're going to ultimately win their loyalty."
Launched five years ago, Marcus is a relative newcomer to the consumer finance segment. Goldman has rapidly built out the division's product lineup through a series of acquisitions that includes credit card firm Final, which laid the groundwork for the banking giant's first credit card offering in Apple Card.
Ismail notes Marcus lacks "legacy" business models and technology, suggesting a more streamlined outfit that can operate at a lower cost as compared to lumbering credit rivals. This agility, along with Marcus' eagerness to get a foot in the door, puts the Goldman division in good position to take on a project like Apple Card.
Apple Card is due for release this summer.