Google teases triple lens camera system and square bump on Pixel 4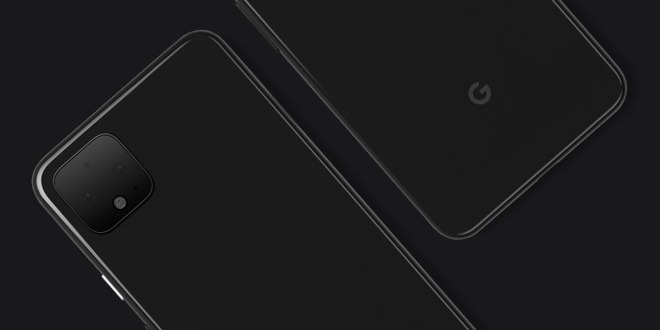 AppleInsider may earn an affiliate commission on purchases made through links on our site.
Google has started to tease the Pixel 4, an upcoming refresh of its Android smartphone, by tweeting an image of the mobile device's rear featuring a large square camera bump, one that seems similar in concept to the one rumored to be included in Apple's 2019 iPhones.
The 2019 iPhones are rumored to have a square camera bump on the rear of the device, enabling Apple to add an extra camera to each of the new models. While the addition is practical in nature, in order to fit three cameras into the space, it appears Google's future product launch may be doing something similar.
Posted to Twitter on Wednesday, the Made by Google account published an image of what appears to be the back of a smartphone, with a large square section in the top left corner housing three camera lenses and a flash. The lenses are arranged with one on the top with two below, and the flash residing at the base of the square.
The tweet confirms the image is for the new Pixel by using the hashtag #Pixel4, and showing the Google "G" branding on the device. The front of the smartphone isn't shown in the tweeted image.
The follow-up to the Google Pixel 3a and 3a XL, the Pixel 4 is rumored to be made available in both normal and XL versions, with the rear triple-camera setup potentially consisting of wide-angle and telephoto lenses as well as a "spectral sensor." On the front, rumors have varied from it including a "punch hole" camera to a multi-sensor array, similar to the TrueDepth camera Apple employs, which could result in Google coming up with its own Face ID-style system.
Based on previous Pixel launches, it is likely Google will reveal the Pixel 4 in October as part of a wider Made by Google event.