How to connect your PS4 and Xbox One Controller to an iPad or iPhone on iOS 13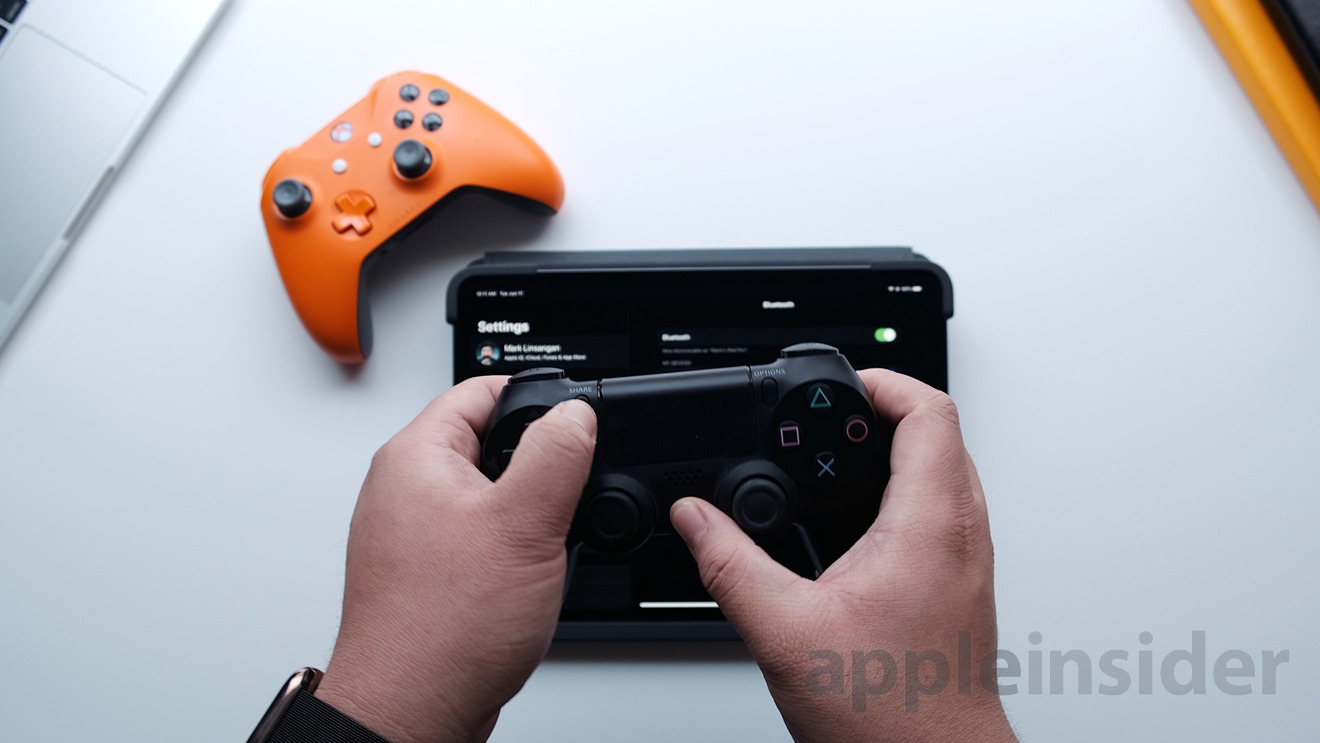 You can now connect your PlayStation 4 Dualshock 4 controller and Xbox One S controller to iOS13 and tvOS. Here is how it works, and what you can do with it.
With the launch of Apple Arcade coming later this year, Apple announced during WWDC 2019 that they are now supporting PS4 and Xbox controllers natively on tvOS. But, that's not the best part. You can now also connect these controllers with your iOS device running iOS 13. So, let's walk you through how.
How-to connect a PS4 Dualshock 4 Controller
If you're like us and own a PS4, you can now connect your PS4 Dualshock controller to your iOS device, so long as it's running iOS 13.
The first thing you should do is go to the settings section on your iOS device and make sure Bluetooth is on, and once it's on, grab your PS4 controller and push and hold the PS button and share button at the same time for 5 seconds, or when you see the lightbar start blinking.
Once you see that light blink, you should now see "Dualshock 4 Wireless Controller" inside the Bluetooth settings on your device. Tap it to connect, and the lightbar should turn pink which means that the controller is now connected, and you can now play games like Real Racing, or Fortnite, or whatever games support controllers.
How-to connect an Xbox One S Controller
As for the Xbox One controller, you have to have the controller with the model number 1708, also known as the controller that ships with the Xbox One S, or if you'd like you can use the new Elite 2 controller that Xbox just announced at E3 which also supports Bluetooth connection.
We've had this custom Xbox One S controller for a couple of years now, and if yours won't connect for whatever reason, connect it to your PC or Xbox and make sure that the firmware is up to date, if it isn't, you'll most likely have issues connecting to your iOS device.
Just like the PS4 controller, all you have to do is turn the controller on and hit the connect button at the top, wait for the Xbox logo to start blinking rapidly and you should see "Xbox Wireless Controller" on the Bluetooth settings on your device. Tap it to connect and you should be good to go.
Where to buy PS4 and Xbox One S Controllers
Those looking for Microsoft's new Elite Series 2 Controller can pre-order it now for $179.99, with an expected release date of Nov. 4, 2019.