Apple updates Logic Pro X with performance upgrades for 2019 Mac Pro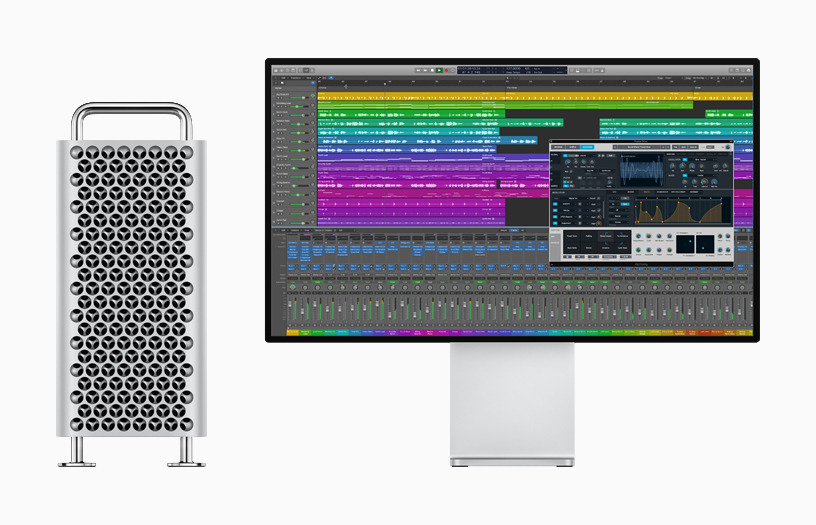 Apple on Thursday updated Logic Pro X, its audio workflow suite, in order to lift performance caps ahead of the launch of a new Mac Pro this fall.
The 10.4.5 release supports up to 56 processing threads, and can run up to five times the previous amount of real-time plugins, Apple said. The update also increases the number of supported tracks, channels, auxiliary channel strips, and external MIDI tracks to 1,000 each, with 12 sends per channel strip.
"Users can also expect improved responsiveness of the Mixer and Event List when working with large sessions, and projects with numerous Flex Time edits and tempo changes perform more efficiently than ever," Apple elaborated.
Smaller enhancements include the ability to drag and drop multiple loops from the loop browser, which can now also filter by loop type. A DeEsser 2 plugin improves options for reducing sibilance (hissing), and MIDI beat clocks can now be sent to individual ports, each with custom settings.
Logic Pro X 10.4.5 is a free update or $199.99 new. It requires macOS 10.12 or later.
The 2019 Mac Pro revives a modular design, letting owners upgrade as needed rather wait for an expensive total-system refresh. Even a base configuration won't be cheap however, starting at $5,999 without a monitor. Photo and video professionals needing absolute accuracy will be able to buy a 32-inch Pro Display XDR for $4,999.