Beddit offers peek at sleep tracking features in app beta program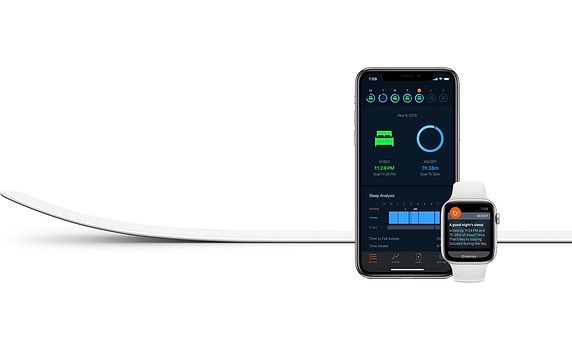 Beddit, the Apple-owned sleep-tracking firm, has launched a customer beta program enabling users of the sleep monitor to try out new features and to have their say about the product's companion app, which could help shape future Beddit features and those of Apple's own offerings.
The Beddit Beta Program, launched on Monday, is described as a way to "test new features and contribute to making the product even better." Beta program participants will gain access to new versions of the Beddit app before updates are released to the general public.
Those electing to take part will share feedback with Apple covering areas like app use, app settings, sleep results, and diagnostic information, as well as occasional surveys. An informed consent form is required to be completed for entry, which also explains more about how the data is shared with Apple.
The voluntary program can be withdrawn from at any time, with users able to change back to the public version of the Beddit app from the App Store. Previous participants are also able to rejoin the program while it is ongoing.
The enrollment page for the program advises participants must be in the United States and only use the product in that country, are aged between 22 and 75 years old, own a Beddit Sleep Monitor model 3.5, and agree to receive email communications from Apple about the scheme.
Apple acquired Beddit in 2017, with the latest model, the Beddit Sleep Monitor 3.5, launched in December 2018. The monitor consists of a long pad that stretches across a mattress, is powered by a USB cable, and synchronizes with HealthKit. Apple sells the Beddit Sleep Monitor 3.5 for $149.95.
Outside of Beddit, Apple offers limited sleep tracking through Bedtime, a feature of the iOS Clock app that tracks how long users sleep for, with data reported to HealthKit.