Facebook VP Nick Clegg attacks Apple over privacy criticism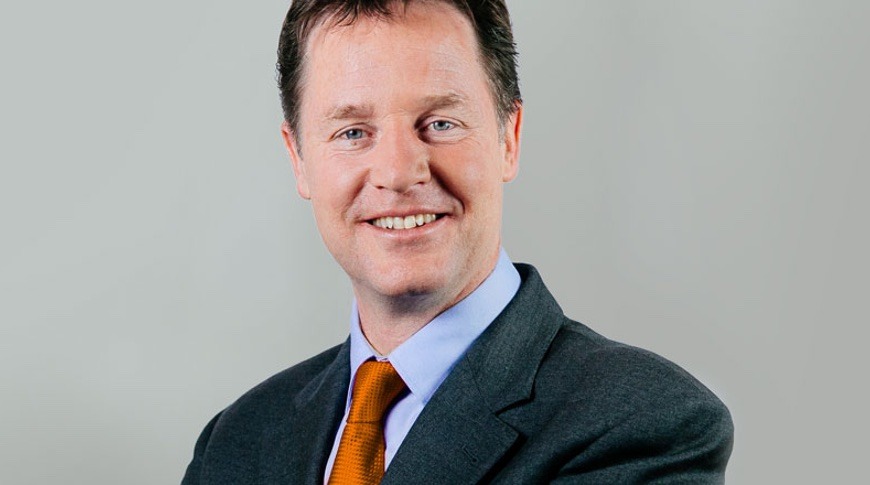 AppleInsider is supported by its audience and may earn commission as an Amazon Associate and affiliate partner on qualifying purchases. These affiliate partnerships do not influence our editorial content.
Facebook vice president of global affairs has attacked Apple in the ongoing feud between the two tech titans over user data privacy, accusing the iPhone maker of being elitist while defending the social networking site's advertising-based model as a way to make it available to everyone.
The underlying philosophy behind the business models of Facebook and Apple was raised by Clegg on stage in Germany. In a prepared speech, Clegg took time to speak against some of the criticism Apple offers against advertising-supported services, amid other comments about regulation and government intervention.
"Facebook is free - it's for everyone," the former UK deputy prime minister told the audience, reports Business Insider. "Some other big tech companies make their money by selling expensive hardware or subscription services, or in some cases both, to consumers in developed, wealthier economies."
Clegg continued "They are an exclusive club, available only to aspirant consumers with the means to buy high-value hardware and services."
The comments are an unsubtle dig at Apple, which sells the premium-priced iPhone and other hardware generally at a higher cost than competing products. The comparison does break down slightly due to Facebook's consumer hardware largely consists of the costly Oculus Rift and the not-cheap $199 Oculus Go VR headsets, or the fact that Facebook users need some sort of communications device to access the service in the first place, an item that can be expensive in some parts of the world.
Clegg goes on to frame Facebook as a service available to all users. "There's no exclusivity at Facebook. No VIP access. No business class."
"Our services are as accessible to students in Guatemala, cattle farmers in the mid-west United States, office workers in Mumbai, tech startups in Nairobi, or taxi drivers in Berlin." Clegg then boasted "More than 2 billion people use our platforms - because they can."
Clegg's comments follow a week after Apple CEO Tim Cook spoke at a Stanford University Commencement event to warn about the threat of corporate and government surveillance, calling the widespread collection of data, privacy violations, and ongoing censorship battles "a chaos factory."
Facebook and Apple have differing opinions when it comes to how to handle user data. Apple attempts to minimize the amount of identifiable data it collects from users, anonymizing such requests as much as possible and refusing to sell data on to others.
Facebook and firms like Google rely on using some of the collected data to track the user and to funnel advertising in their direction. While the services themselves are 'free,' they are at a cost of the user's privacy.
On Monday, two senators revealed proposals to try and educate users of the value of their personal data, in legislation that would force social networks and major companies with over 100 million users to regularly tell users how much their personal data is worth to the firm.
Clegg's talk also covered topics including declarations by US lawmakers to consider breaking up tech companies. "Just because it is difficult to regulate the internet doesn't mean policy makers should jump to the alternative of wishing these companies away," Clegg urged, according to Reuters.
"The Internet does need competition and it does need regulation," he advised. "We want to work with governments and policymakers to design the sort of smart regulation that fosters competition, encourages innovation, and protects consumers."
Clegg suggested countries in the West should work rapidly on new rules, or else China and Russia may have more control over the Internet's destiny. "If the West doesn't engage with this question quickly and emphatically, it may be that it isn't ours to answer. The common rules created in our hemisphere can become the example the rest of the world follows."
Both Apple and Facebook are seemingly on the same page regarding government oversight of tech firms and privacy. Tim Cook has made repeated calls for legislation in the past, and Facebook chief Mark Zuckerberg has put out similar calls to "regulate the internet."