Apple reportedly cancels contract for quantum dot iPhone camera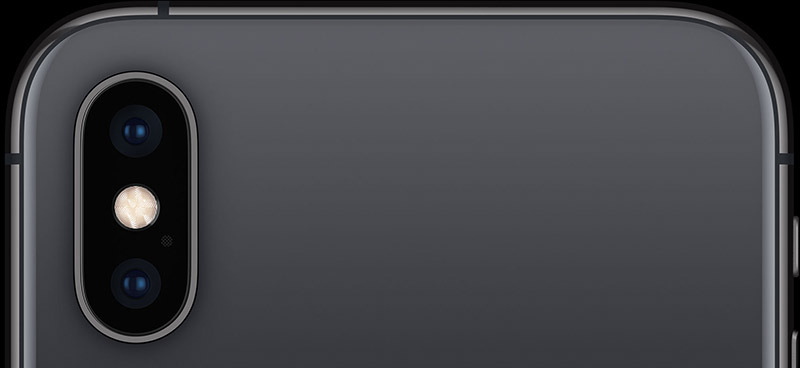 AppleInsider is supported by its audience and may earn commission as an Amazon Associate and affiliate partner on qualifying purchases. These affiliate partnerships do not influence our editorial content.
Last week, shares of Nanoco, a British firm specializing in quantum dot technology, sank nearly 80% on news that a major U.S. customer canceled a project tied to a lucrative supply contract. Reports now claim the unnamed client was Apple.
Without citing sources, The Telegraph reports Apple contracted Nanoco to develop quantum dot (QD) technology for a next-generation iPhone image sensor.
The Manchester-based Nanoco is a specialist in the field of cadmium-free QDs, which are typically used to enhance the picture quality of large-format screens like high-definition televisions. Applied to an iPhone's camera, QDs could theoretically enhance image quality and assist in the rollout of advanced augmented reality features.
QDs are technically nanocrystals made from various semiconductor materials that exhibit special quantum mechanical characteristics. Of interest to display makers, as well as other industries in the optics field, are QDs' light-emitting properties. Specifically, the material can be "tuned," or manufactured, to emit very narrow spectrums of light.
Currently, commercial QD applications are limited to top-level filters. Used in conventional hardware like LED-backlit LCD panels, the dots enable more accurate and efficient representation of certain base colors.
Nanoco in 2018 announced a partnership with a "large, undisclosed U.S. listed corporation" and in January said it extended the contract to cover stress testing and refinements. According to the report, the agreement was worth 17.1 million pounds ($21.7 million) — more than half of Nanoco's revenue — to be paid out over two years, a sum that would allow the firm to expand production facilities in Cheshire.
Last Friday, Nanoco said the U.S. client had canceled the project, triggering a market exodus that saw the company's value plummet from 93 million pounds to 24 million pounds.
Lending credence to the report, market research firm BlueFin Research last week claimed Apple discontinued development of QD image sensors, saying the company found the technology too expensive to mass produce. Instead of QD technology, the iPhone maker is believed to be working on a rear-facing 3D laser mapping system similar to TrueDepth, though the solution is unlikely to debut until 2020 at the earliest.