Corel intros Painter 2020 for Mac with speed & interface upgrades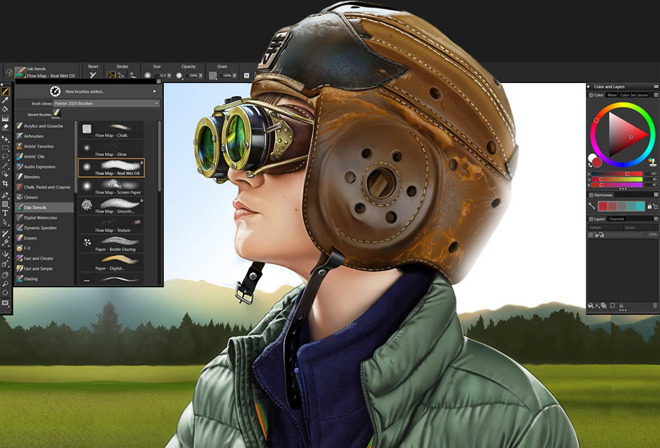 AppleInsider may earn an affiliate commission on purchases made through links on our site.
Corel on Tuesday launched Painter 2020 for macOS and Windows, concentrating upgrades to the Photoshop-compatible illustration suite mostly on interface enhancements, including better brush performance.
A new "Brush Accelerator" automatically optimizes settings with GPU acceleration, which Corel claims can "significantly" boost speed and responsiveness. To go with these Corel has added two new "Fast" brush categories — with 26 brushes in all — plus five new Expressive brushes in Watercolor and Digital Watercolor.
The interface as a whole has been redesigned to put important controls closer at hand, and save desktop space by way of consolidated Library panels. Other changes include faster access to previous brushes, a new Temporal Color Wheel, six new Color Harmonies, and minimized lag on dodge, burn, clone, and eraser tools.
Layer workflows have been streamlined in both contextual and high-level menus, particularly in respect to actions like locking, collapsing, selecting, and pasting.
Painter 2020 costs $429 new, or $229 as an upgrade from any previous version. People can also try out the software via a free 30-day trial. Mac users must be running macOS 10.13 or later.