OWC releases USB-C version of Envoy Pro EX external SSD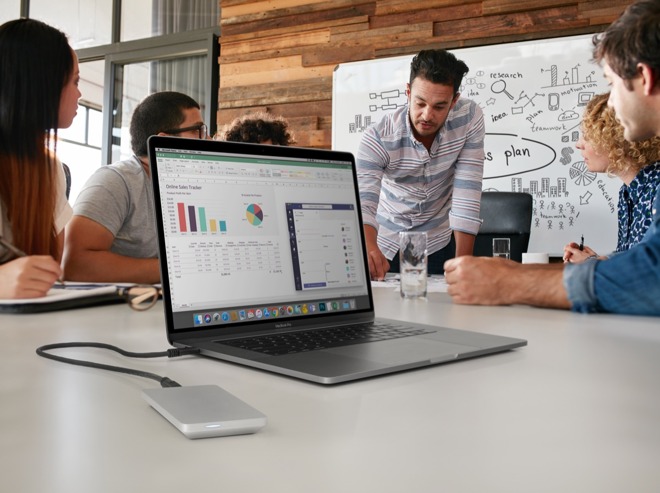 AppleInsider may earn an affiliate commission on purchases made through links on our site.
OWC is launching a new version of its bus-powered Envoy Pro EX portable SSD with fast speeds over USB-C.
Envoy Pro EX is an external NVMe M.2 SSD with a durable enclosure and ultra-fast speeds, adding to OWC's massive lineup of storage solutions.
The enclosure is all aluminum which offers durable protection and shock resistance. It is sealed to prevent dust and water from entering the drive and can even be submerged down to a meter for up to 30 minutes, i.e. an IP67 rating.
OWC purports that the Envoy Pro EX is so fast — up to 980 MB/s — that it is the fastest USB-C SSD to ever hit the market.
"This is unquestionably the fastest USB-C SSD ever produced, period," said Larry O'Connor, OWC CEO and Founder. "Our Envoy Pro EX family of SSDs has been a massive hit with both our professional and prosumer customers, especially for demanding workflows in-studio or rugged environments."
The Envoy Pro EX works but on Mac and PC and is available in capacities up to 2TB.
You can pick up the Envoy Pro EX with USB-C starting at $94.99 for just the enclosure going up to $429.99 for the 2TB configuration. 250GB, 500GB, and 1TB options are also available.