Apple News adds guide to candidates in the 2020 Democratic debates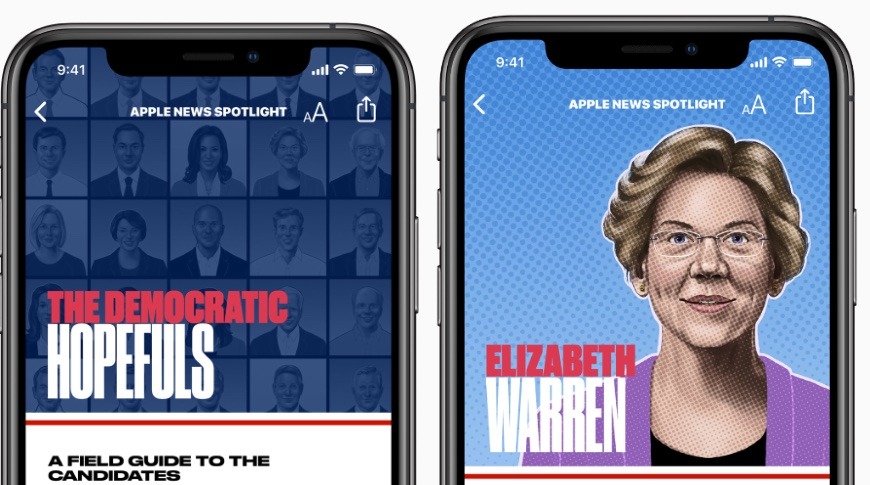 The Apple News app has introduced a new section devoted to each of the 20 of the candidates about to particulate in the televised Democratic debates, with details on their experience.
Apple News has launched a new section ahead of the 2020 debates with the Democratic Presidential Candidates. With the first debate due to air on NBC News, MSNBC and Telemundo in Miama, Florida, this Apple News guide compiles details of experience, current political opinions, and background to each of the 20 candidates who will be speaking.
"The 2020 Democratic field is complex," said Apple News editor-in-chief Lauren Kern in a statement, "and we want to offer Apple News readers a trusted place to learn more about candidates they're familiar with and those they may be hearing about for the first time."
"The candidate guide in Apple News is a robust and reliable resource," she continued, "connecting readers to valuable at-a-glance information and to great journalism from our partners."
The section is curated by Apple News staff and uses sources ranging from The New York Times to Fox News.
This new section will remain love throughout the 2020 primary campaign and will feature updates from the debates, including NBC News video highlights, and also fact-checking.