Apple highlights AirPods & wireless charging in new bouncy video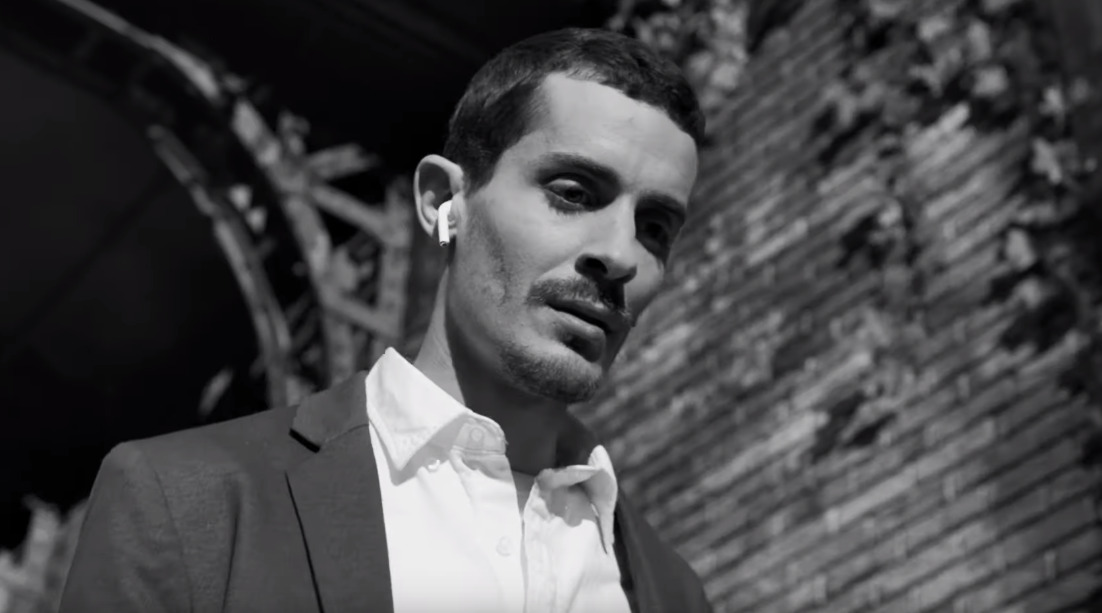 AppleInsider is supported by its audience and may earn commission as an Amazon Associate and affiliate partner on qualifying purchases. These affiliate partnerships do not influence our editorial content.
Apple as released a new video to its YouTube channel promoting AirPods, by featuring a man listening to music through the audio accessories and traveling through the air in an unusually bouncy city.
Published to the official Apple YouTube channel on Friday, the Video titled "Bounce" starts with a man in his bedroom bouncing a ball off a wall and catching it. He puts on a suit, picks up the AirPods Wireless Charging Case, puts on his AirPods, and starts listening to music as he leaves the house.
Shortly after departing, he playfully jumps on a thrown-out mattress and discovers it is springier than usual. The man then finds other elements of the street are bouncy, and attempts to jump around on each of them. While other people are in the environment, only the man experiences the soft and bouncy nature of the street and its elements.
Towards the end of the video, the man jumps high enough to land seated on the top of a building. The clip then ends, pushing the message "AirPods with wireless charging."