Mophie's updated Juice Pack Air battery case for iPhone XS, XS Max, & XR has a Lightning port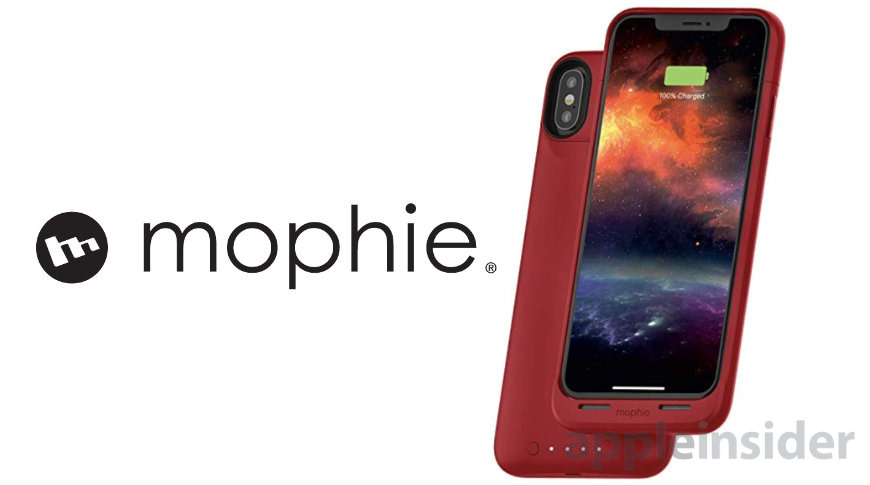 Mophie just released an updated model of its popular Juice Pack Air battery case for the iPhone XS, the iPhone XS Max, and iPhone XR with full coverage, wireless charging, and a female Lightning port.
These updated cases keep the same design as the Juice Pack Access but makes it available to not just the iPhone X and iPhone XS but the iPhone XS Max and iPhone XR as well. The new model features a 1,720 mAh battery which should provide a combined total of 34 hours of max use time.
Charging is accomplished through either a Qi charging pad or via the integrated Lightning port on the bottom, replacing a USB-C or microUSB port on previous models.
The new battery cases appeared on Amazon as a Prime Day Launch which makes it exclusive to Amazon Prime members before being available through other retail channels.
If you want to pick up the new Mophie Juice Pack Air you can currently find them on Amazon for $99. The iPhone XS size comes in black, red, graphite (grey), and rose gold. The iPhone XS Max version comes in black, red, graphite, and gold. Lastly, the iPhone XR variant comes in blue, black, or red.
Previously, Mophie debuted the Juice Pack Access at CES 2019 which powered the phone wirelessly and left access to the Lightning port unobstructed at the bottom and charged via USB-C as well as wirelessly. When AppleInsider reviewed the Juice Pack Access we were fans of the design but understood why some may want more protection for the bottom of the phone. It seems Mophie has heard those pleas.