Apple's iOS developer fees and charges again targeted by class action suit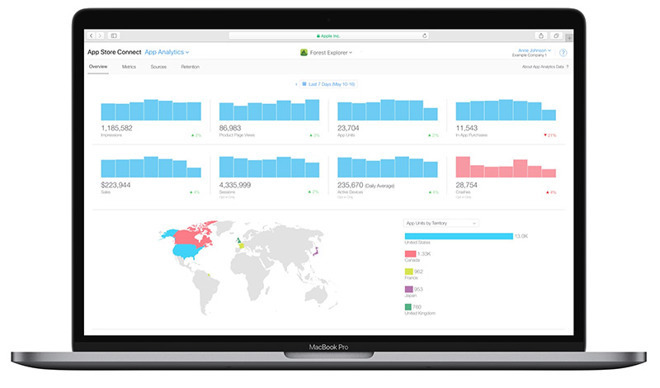 AppleInsider may earn an affiliate commission on purchases made through links on our site.
An iOS developer on Friday lodged a class action complaint against Apple over alleged antitrust violations, claiming the company abuses its monopoly power of the iOS market to set price minimums, charge app makers a $99 annual developer fee and levy an effective 30% tax on sales.
Filed with the U.S. District Court for the Northern District of California, the suit alleges Apple's anticompetitive practices involve the acquisition of a monopoly in the iOS app market, refusal to allow third-parties to distribute digital content and foisting pricing requirements and "taxes" on developers.
Plaintiff Barry Sermons, who seeks class status on behalf of app developers, claims Apple's conduct has "caused developers to incur inflated fees, costs, and pricing for each app and in-app product" developed for iOS and "harmed competition by reducing competitors' ability to compete and incentive to innovate."
Sermons developed and markets seven for-pay apps including Morigo, Unity North Atlanta, Mielle Organics, dmvfta, Bovanti, sportsandspine and The Film Black Friday. He also created reVOLVER Podcast, which is no longer available on the App Store but carries on as an Android app and a popular podcasting network under the reVolver Podcasts banner.
According to the complaint, Apple is flouting antitrust laws with an ostensible 100% monopoly over iOS app distribution, a share won by not allowing iPhone and iPad users to download software through third-parties. Leveraging this alleged monopoly, Apple charges developers a "profit-reducing" 30% commission on each paid sale, including in-app purchases.
"There is no good, pro-competitive, otherwise justified reason. Rather, this unnatural price stability is a sure sign of Apple's unlawful acquisition of monopoly power and the abuse of that market power," the complaint reads.
Further, Apple charges developers a $99 annual fee for the right to sell products on the App Store. The company in 2017 updated its App Store Guidelines to reflect a change regarding code bases and templates that effectively requires developers to create a new $99-per-year account for each client app.
Finally, the suit targets Apple's pricing constraints, which dictate app makers sell their wares at no less than 99 cents and at higher price points ending in $.99.
The suit seeks to restrict Apple from further participating in the alleged anticompetitive behavior and award damages and court fees to the class.
Today's lawsuit is nearly identical to another class action filed earlier this month that takes issue with Apple's 30% cut of sales, annual fee and pricing mandates. Both actions site violation of the Sherman Act and California's Unfair Competition Law.