13 years of iPhone: Why Apple's first smartphone was far from a guaranteed success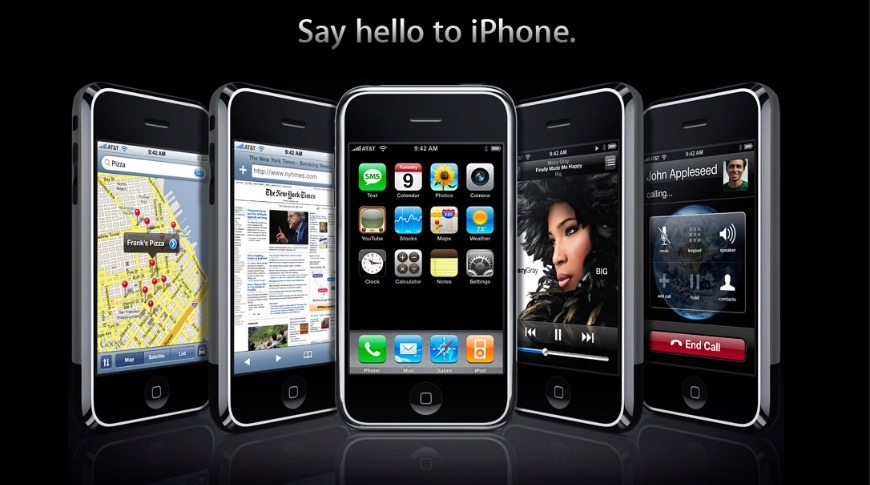 Apple may never have been under as much pressure as it was in the months between unveiling the iPhone and shipping it to customers on June 29, 2007, exactly 13 years ago today.
"This is a day I've been looking forward to for two and a half years," said Steve Jobs at the unveiling of the iPhone on January 9, 2007. We had to then spend almost a full six more months waiting to get our hands on one, but finally the iPhone shipped on June 29, 2007 and for once, Apple's claims were meekly understated compared to what actually happened.
That first iPhone was the embodiment of why people like Apple — and why others do not. If you like computing and if you like devices, you could look at the technical specifications for this phone and call it a failure. Plenty of people did.
Even compared to other phones of its day, the iPhone was technically anemic. It lacked the physical keyboard every other phone had, and while that criticism now seems quaintly prehistoric, others are still with us to this day. The iPhone cost too much and it was slow. Even today, you get criticized if you're not somehow both fast and cheap.
Development at a cost
Except most people do not focus on lists of specifications, they look at what the device can do for them. And in that respect, there simply was no comparison with the other phones of its day.
Apple knew that, Apple was banking on it, and Apple reportedly spent $150 million putting their money where its mouth was. Yet nobody could be certain the iPhone would sell and nobody could imagine how enormous it would become.
So in the build up to that January unveiling, the iPhone was an enormous gamble.
"None of this could really have happened without Steve Jobs," author Fred Vogelstein told CNN. "In order to build the iPhone, you essentially had to bet the company. He essentially had to shut down all product development on everything else and suck all his most talented engineers into this one project."
"So if the iPhone had failed," he continued, "there were no other products in the pipeline that Apple could've fallen back on."
All of this contributed to just how tense the iPhone team was as Jobs unveiled their creation. What made that moment worse was that his keynote presentation was the first time that the iPhone demo had worked all the way through.
If you watch the launch video, any time Jobs is behind a plinth demonstrating a feature on the iPhone, you can see spare iPhones ready to be picked up if anything goes wrong with the first one.
It must have felt great to be part of the iPhone team that day. Maybe you were a bit the worse for wear from the whisky, surely you were all exhausted from the two or more years of development, but the reaction in that room was everything Apple could've hoped for.
The reaction outside was not. Everyone was talking about the iPhone, and they were talking so much that it was like a gift of millions of dollars of free advertising. And plenty of people were excited, but we wouldn't hear from them until June 29 when they could demonstrate their excitement by buying the device.
In the months leading up to that, those people who we did hear from, who had a platform from which to speak, they were not excited. They may have been fearful, and they certainly saw some valid flaws, but they were certain Apple had blown it.
Waiting time
The iPhone was announced in January chiefly because regulations meant its existence was going to be known soon anyway. Apple was making a telecommunications device and that has to go through approvals process. Apple just got ahead of the process being announced.
In the five months and 20 days between then and the iPhone actually shipping, Apple had to make the phone work. They got away with what they called a 'golden path' demo, where it worked so long as you did precisely the specified things in the right order. You couldn't ship that to customers.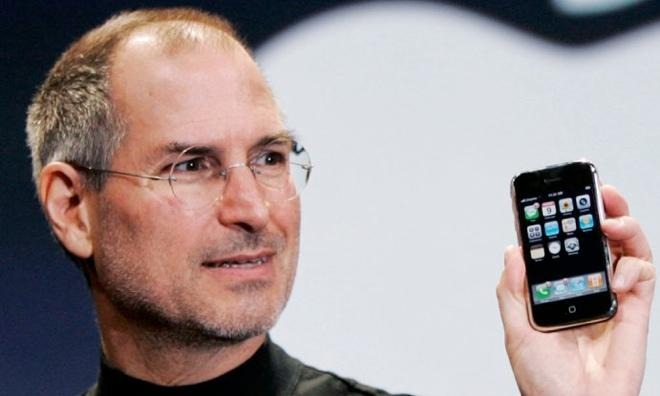 And as they worked, the world waited — and the world did not wait patiently. Throughout the half year between unveiling and release, the iPhone faced increasing criticism.
Famously, Microsoft's then CEO Steve Ballmer mocked it.
"There's no chance that the iPhone is going to get any significant market share," he told USA Today. "No chance. Would I trade 96% of the market for 4% of the market? I want to have products that appeal to everybody."
"It's a $500 subsidized item," he continued. "They may make a lot of money. But if you actually take a look at the 1.3 billion phones that get sold, I'd prefer to have our software in 60% or 70% or 80% of them, than I would to have 2% or 3%, which is what Apple might get."
That was not an instant reaction, though. It was not a competitor's knee-jerk response, because Ballmer said it in April 2007, nearly four months after the unveiling.
In hindsight Ballmer was wrong, and even he has said so since, but it wasn't a casual first-thought analysis, it was after consideration.
Not everyone considered the iPhone in this wait, not for very long anyway. Mike Lazaridis, then co-CEO of Blackberry, was impressed by the phone.
"These guys are really, really good," he is reported to have said about Apple's iPhone.
"It's okay," his co-CEO Jim Balsillie apparently replied, "we'll be fine."
So the heads of technology firms thought Apple had blown it. Much or maybe even most of the media did too.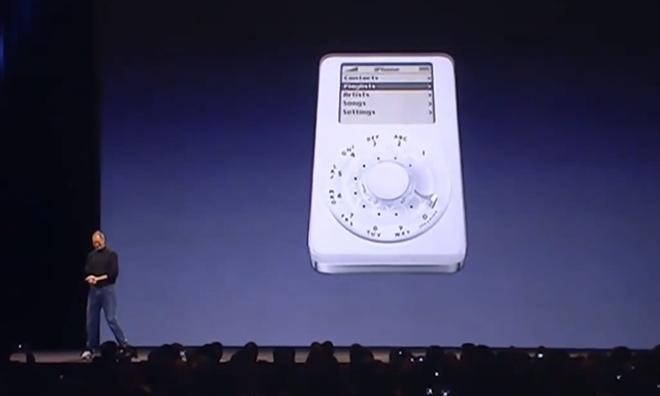 AdAge predicted "Why the iPhone Will Fail" in a June 18, 2007 article. Just days before the phone shipped, the magazine concluded that it would be "a major disappointment."
TechCrunch went further and said the iPhone "will bomb."
"That virtual keyboard will be about as useful for tapping out emails and text messages as a rotary phone," it said. "Don't be surprised if a sizable contingent of iPhone buyers express some remorse at ditching their BlackBerry when they spend an extra hour each day pumping out emails on the road."
Even closer to launch day, Walt Mossberg, then of All Things D, identified genuine issues such as the lack of copy-and-paste, but also predicted success.
"The iPhone is simply beautiful," he wrote. "Expectations for the iPhone have been so high that it can't possibly meet them all. It isn't for the average person who just wants a cheap, small phone for calling and texting. But, despite its network limitations, the iPhone is a whole new experience and a pleasure to use."
After the launch, David Pogue of The New York Times, criticized its sealed battery and how it was on a slow network.
"As it turns out, much of the hype and some of the criticisms are justified," he wrote in the New York Times. "The iPhone is revolutionary; it's flawed. It's substance; it's style. It does things no phone has ever done before; it lacks features found even on the most basic phones."
Yet still, he also produced a musical tribute to it.
We'd waited half the year for the iPhone and then it was available. During the remaining half of the year, Apple sold 1.39 million iPhones (according to Statista). In comparison, the iPhone would peak at 231.22 million sold in 2015.
We expected a successful product, we expected millions of people to use them," iPhone senior manager Andy Grignon told CNN on the phone's tenth anniversary in 2017.
"Honestly, I don't know that I expected a billion people to use it," he continued. "It's how you find jobs, it's how you communicate, it's how you do all these things, we had no idea that this was the product we were trying to create."