Apple's Irish tax escrow investments lost 16M euro in 2018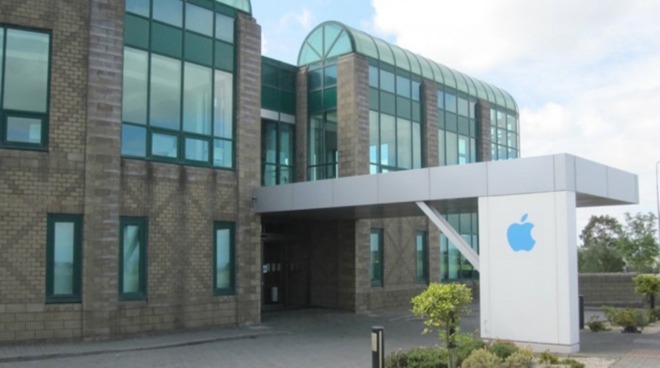 AppleInsider may earn an affiliate commission on purchases made through links on our site.
Ireland's investment of escrowed back taxes paid by Apple on the orders of the European Commission are not performing as well as they could be, with a report claiming the fund declined in value by 16 million euros last year.
It was revealed on Monday that the Irish government had invested the escrowed funds in short- to medium-term sovereign and quasi-sovereign bonds. The aim was to keep up the value of the held cash, until the appeals process against the European Commission's ruling are completed.
According to a Department of Finance submission to the Public Accounts Committee seen by RTE, the investments aren't doing so well. Originally valued at 14.3 billion euros following Apple's $15 billion lump sum payment from 2018, the funds have declined in value by 16 million euro ($18 million), rather than increasing in value.
"Over the course of Q2 and Q3 2018, Apple paid the Recovery Amount of 14,285 million euro into escrow," the documents state, with all income, expenses, gains, and losses accrued to the fund. It goes on to say the value as of December 31, 2018 was 14.269 billion euro.
The downturn is blamed on the "current negative interest rate environment," as well as negative yields on "highly-rated euro-sovereign and quasi-sovereign bonds." The Irish National Treasury Management Agency added 2018 was "an historic year for markets for all the wrong reasons," with every major global index recording negative returns for the year, including a 22% drop for the Irish index.
The fund is managed by three investment managers, overseen by a committee made up of the NTMA and Apple. The strategy was to invest in conservative assets, with 80% in government bonds rated AA or higher, with the remainder in high-grade corporate credits that were single-A or higher.
For Apple, the reduction in value does not require any additional payment by the company on top of what it has already paid the Irish government, nor does it require the government to top it up. The downturn only affects the held funds, and what either Apple would get back or the Irish government would retain once all legal avenues have been exhausted, and as both sides are managing the money, they are equally aware of the risks of investment.
The payment was due to a 2016 ruling by the European Commission that Ireland extended "illegal state aid" to Apple in the form of preferential tax breaks. Apple had funneled billions of dollars in international revenue through Ireland, via a financial trick known as the "double Irish, enabling it to pay just 1% on European profits in 2003, and as little as 0005% in 2014.