Hong Kong protesters turn to Apple's AirDrop to bypass Chinese censorship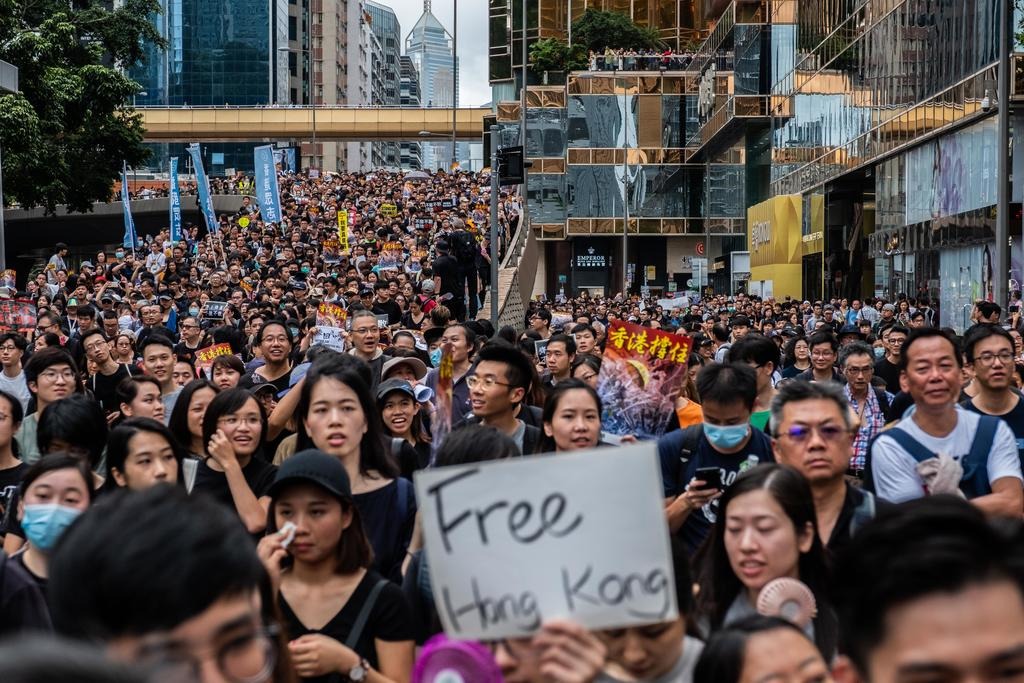 In an attempt to gain support from mainland Chinese tourists, anti-extradition protesters in Hong Kong are reportedly using Apple's AirDrop feature to distribute digital pamphlets.
"Maybe you've heard that Hong Kongers are constantly marching, 1 to 2 million people at a time, to oppose the extradition bill," reads one pamphlet, according to Quartz. "We wish you a pleasant journey. Feel the freedom of assembly along the way. This space for freedom is the reason why we fight."
The pamphlets are written in simplified Chinese instead of the traditional Chinese used in Hong Kong, Quartz noted. On top of the extradition bill — which would allow people in Hong Kong to be deported to the mainland — messages also discuss topics like the Tiananmen Square massacre in 1989, and Communist Party claims that there are "foreign forces" backing the current protests.
Some of the AirDrop files have QR codes that look like they're free money from Alipay and WeChat Pay, but in reality deliver messages about the extradition law. Hong Kong's chief executive, Carrie Lam, has suspended activity on the bill and claimed that it's "dead" — it hasn't been formally retracted however, and protesters have further been calling for Lam's resignation.
AirDrop allows people to share files like photos and videos with each other via Bluetooth and Wi-Fi. Normally it's best to restrict the feature to "Contacts Only" for security purposes, but people who don't have that setting on can receive files from anyone. That has sometimes created havoc in crowded places like New York City, where "cyber flashers" have sent unsolicited nudes.
The mainland Chinese government has been aggressively censoring news of events in Hong Kong, opposing any challenge to its rule, worried that pro-democracy sentiment could spread. Indeed the country is infamous for its "Great Firewall," which blocks internet content the government deems unacceptable.
Apple has sometimes been criticized for bending to Chinese censorship in order to keep money flowing, for instance by removing some news and VPN apps from the mainland's App Store.