Sending unsolicited nudes via AirDrop might soon be illegal in NYC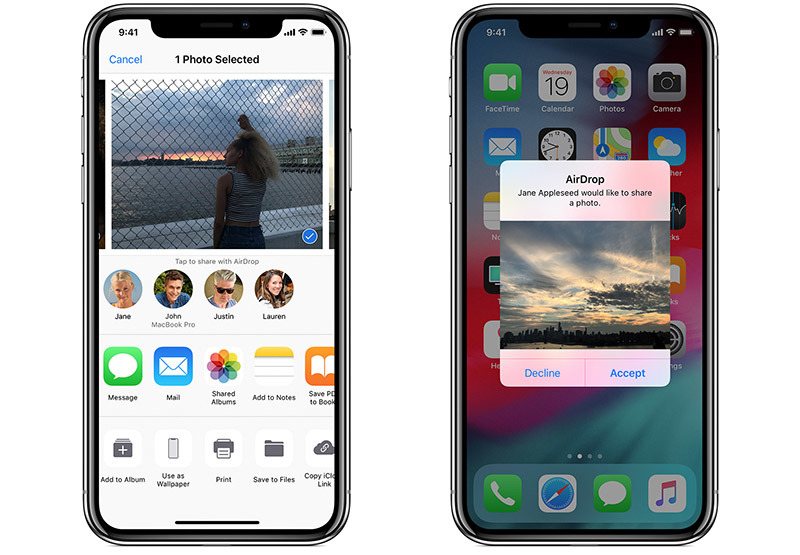 A bill introduced to the New York City Council this week seeks to address the growing problem of "cyber flashing," or the act of sending explicit photos to strangers through file sharing technology like Apple's AirDrop.
Thanks to iPhone's popularity — and AirDrop's behavior — Apple products are prime candidates for exploitation. The wireless protocol is designed to quickly connect to, and move content between, two supporting iOS or Mac devices.
Unlike other systems, AirDrop presents a preview of incoming photos and video, which users can then accept or decline. Cyber flashers take advantage of the automated preview feature to present inappropriate material to victims.
Further, AirDrop allows users to send files anonymously, as devices are identified by their user-defined name. An iOS user, for example, can easily modify their device name in the operating system's Settings menu.
Though AirDrop is by default restricted to a user's contacts list, the feature can be configured to allow connections with all nearby devices. Once modified, discoverability settings are saved, meaning a device is perpetually set to one of three options: "Receiving Off," "Contacts Only" or "Everyone."
A decidedly modern form of sexual harassment, cyber flashing is typically conducted in high occupancy spaces like trains and buses, where people are often seen with their eyes glued to mobile device screens. The more users in a given area, the more targets there are for perpetrators who use crowd cover to remain anonymous.
"In the old days, you had to have a long trench coat and good running shoes," New York City Councilman Joseph Borelli said in a statement to The New York Times. "Technology has made it significantly easier to be a creep."
Councilmen Borelli, Donovan Richards, Justin Brannan and Alan Maisel are co-sponsors of a bipartisan anti-flashing bill introduced on Wednesday. If passed, the legislation would make it illegal to "send an unsolicited sexually explicit video or image to another person with intent to harass, annoy or alarm such other person," punishable by up to a year in jail or a $1,000 fine.
"Keep your pic in your pants," Richards said. "If you do it, the message we are sending is that the repercussion is a fine or jail time."
As AppleInsider explained last year, users can protect themselves from becoming cyber flashing victims by limiting AirDrop discoverability to known contacts.
To do so, open Control Center on any device running iOS 12 by swiping down from the top right corner of the screen (iPhone X and newer) or up from the bottom of the screen (iPhone 8 and older). Press down on the Bluetooth icon, or press and hold, to reveal additional connectivity controls, tap on the AirDrop icon and select Contacts Only or Receiving Off.
Alternatively, the same AirDrop settings can be found under General > AirDrop in the Settings app.