Hands on: If you have a USB-C Mac you need the RavPower GaN charger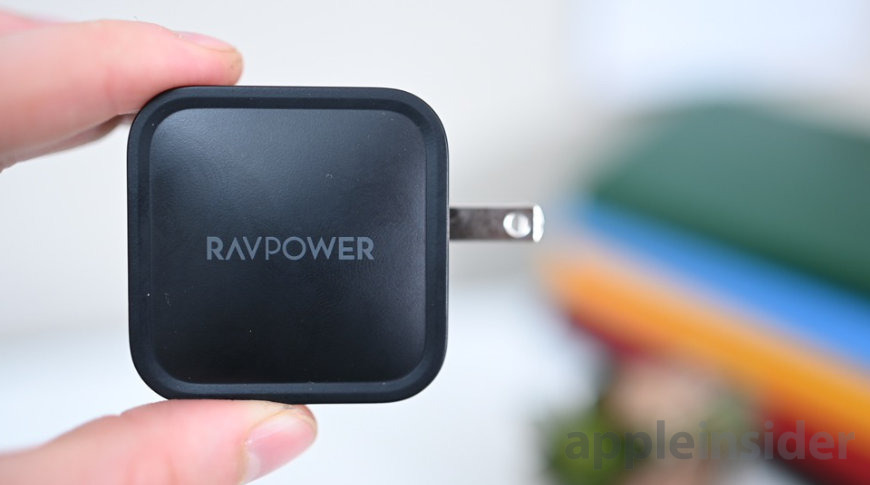 AppleInsider is supported by its audience and may earn commission as an Amazon Associate and affiliate partner on qualifying purchases. These affiliate partnerships do not influence our editorial content.
Apple has moved its entire portable line of Macs to USB-C, abolishing MagSafe. For a while, Apple's chargers have been the best option for powering these machines — until now.
Apple's chargers are some of the best out there. They are reliable, safe, and guaranteed to charge a Mac as efficiently as possible. In the world of MagSafe chargers, there was no alternative to Apple's own. After the switch to USB-C, however, it has opened up the market to third-parties.
Most chargers we've seen haven't been worth a second glance, but that was before gallium nitride chargers took off.
As we said in our explainer, "Gallium nitride, also referred to as GaN, is a semiconductor that can be used to produce chips for electronics, in a similar manner to silicon". The difference being that with GaN, more power can be transferred at a far higher efficiency than silicon.
All of this yields smaller, faster chargers.
That's why we were thrilled to upgrade our Mac's charger with the new 61W RAVPower GaN charger. It is half the size of Apple's own 61W USB-C charger making it ideal for tight places and travel.
Our Mac is designed to be portable, and it charger should be as well.
To date, this is the smallest 61W charger available and if you have a MacBook, MacBook Air, 13-inch MacBook Pro, you should undoubtedly upgrade your charger to this mighty RavPower alternative. At $45, it is also costs more than 30-percent less than Apple's as well.
If you have a 15-inch MacBook Pro, under most loads it will either not deplete the battery, or do so very very slowly. When charging, it is slightly slower than the 87W charger that comes with your Mac — obviously — but the compact size and weight makes it better suited for tucking in a pocket.