Apple spent nearly $15M per episode on Apple TV+ show 'See,' report says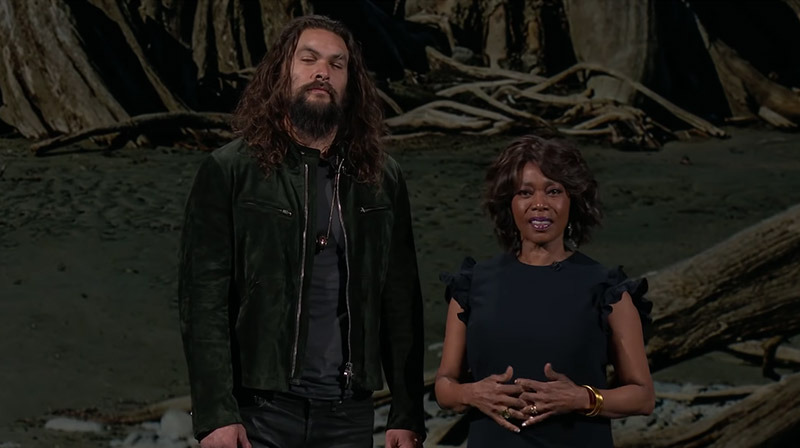 Details of Apple's upcoming for-pay streaming service, Apple TV+, are beginning to emerge ahead of an expected launch this fall, with a report on Thursday claiming the tech giant doled out almost $15 million per episode to produce Jason Momoa vehicle "See."
A small tidbit in a larger Wall Street Journal expos&eacute on the large sums streaming industry newcomers are willing to spend to break into the market, Apple's big budget for "See" tops project outlays from market incumbents like Netflix.
Officially announced by Momoa and Alfre Woodard at Apple's special event in March, "See" is a dystopian fantasy that takes place hundreds of years after a virus nearly obliterated humanity and left all survivors blind.
Citing a source familiar with the matter, the WSJ reports costs for "See" have topped out at nearly $15 million per episode, with each episode running about 60 minutes long. Tallied up, and considering an average 10-episode season, the show's final cost might amount to as much as $150 million, the equivalent of a big-budget Hollywood movie.
Indeed, Hollywood spectaculars are part of the reason why Apple and other companies need to write such large checks, the report said. According to executives, the nature of streaming services pits original shows against theatrical releases, meaning first-party content must be on a par with movies in terms of production value.
Disney, which is also launching a new streaming service called Disney+ in November, is also betting big on its first slate of original shows. Thanks to lavish set design, special effects and other expenditures, each episode of "The Mandalorian," a prequel to "Star Wars: Rogue One," cost the company around $15 million, the report said.
Amazon, too, is spending exorbitant amounts to secure new properties for Amazon Prime, and most recently broached a $250 million deal for rights to make a "Lord of the Rings" series.
The seemingly open-wallet policies of companies new to the industry contrast a rumored tightening of pursestrings at Netflix. With a multi-year head start, mature serial properties and experience in original content production, Netflix can afford to titrate spending. New arrivals like Apple, however, need to make a splash when their respective services launch later this year.