Apple announces Apple TV+ service with Apple's unique programming, coming this Fall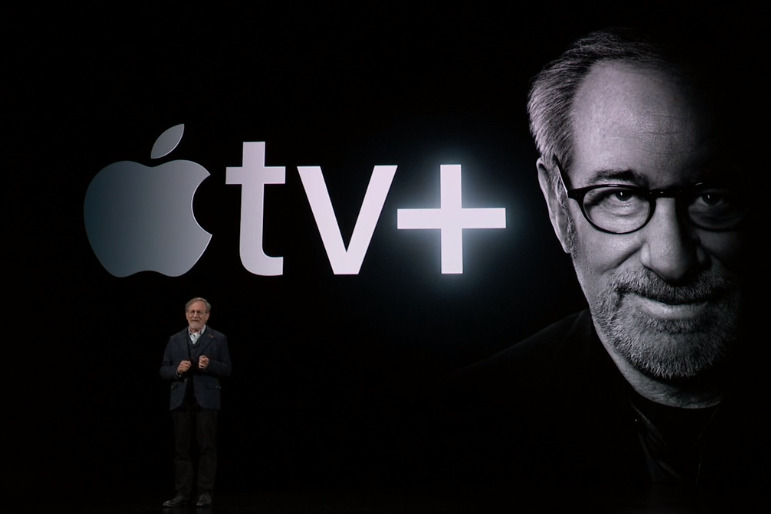 After two years of buildup, Apple CEO Tim Cook has announced what he called a "sneak peek" of the programming that his company's content service will include. The new service is to be called Apple TV+, but no pricing or confirmed start date was revealed.
Tim Cook took to the stage at the March 25 event to deliver what he ultimately called a "sneak peek" at the new streaming video service called Apple TV+. In a presentation that was replete with star names, Apple would only say that the service is coming this Fall and be available via the Apple TV app. No pricing was announced nor whether Apple would offer bundles with its existing Apple Music or forthcoming Apple News+ services.
The event's headline celebrity was Oprah Winfrey. "We have this unique opportunity to rise to our best selves in how we choose to use our technology and our humanity," she said. "To face the daunting challenges of our time. Each of us comes to this Earth with a deep potential that yearns to be fulfilled. We all crave connection, we search for common ground. We all want to be heard but we also need to listen."
Apple is promising to tell the best stories ever told with Apple TV+. The service was discussed by Jamie Erlicht and Zack Van Amburg, alongside a host of Hollywood stars and content producers, including Stephen Spielberg, Ron Howard, and more.
Jennifer Aniston and Reese Witherspoon then unveiled their drama "The Morning Show," which is about a news programme and the people who work on it. "You can't have a show about the dynamics between men and women without a male," said Aniston.
"I am happy to provide the manliness!" said co-star Steve Carell.
Jason Momoa and Alfre Woodard introduced "See", a new science fiction drama written by "Peaky Blinders" creator Steven Knight. "It asks the question, how much of our experience in life is visual," said Woodard.
Other shows unveiled included a new preschool series about coding and a music comedy/drama called "Little Voice" by Sara Bareilles and JJ Abrams.
"We're honored that the absolute best lineup of storytellers in the world — both in front of and behind the camera — are coming to Apple TV+," said Eddy Cue, Apple's senior vice president of Internet Software and Services, in an Apple press release. "We're thrilled to give viewers a sneak peek of Apple TV+ and cannot wait for them to tune in starting this fall. Apple TV+ will be home to some of the highest quality original storytelling that TV and movie lovers have seen yet."
Behind the scenes talent
Apple announced the hiring of Jamie Erlicht and Zack Van Amburg on June 16, 2017. The pair are former Sony Pictures Television executives, as co-heads of video programming. Previously the two were responsible for programming like "Breaking Bad" and "The Goldbergs."
"It will be an honor to be part of the Apple team," said Erlicht in a statement at the time. "We want to bring to video what Apple has been so successful with in their other services and consumer products — unparalleled quality."