Apple beefs up unique video content team with pair of Sony programming directors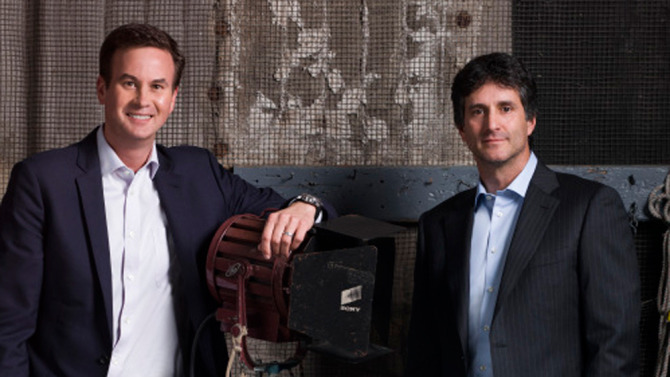 Apple has hired Jamie Erlicht and Zack Van Amburg, a pair of former Sony Pictures Television executives previously responsible for programming like "Breaking Bad" and "The Goldbergs."
Apple announced the moves on Friday morning, after Sony issued a statement late Thursday just saying that the executives were leaving. The contracts for the pair expire at Sony in August, with them moving to Apple shortly thereafter.
"It will be an honor to be part of the Apple team," said Erlicht in a statement. "We want to bring to video what Apple has been so successful with in their other services and consumer products — unparalleled quality."
Other programming attributed to the two men include "The Blacklist," AMC's "Breaking Bad" companion and spin-off "Better Call Saul," and Netflix's "The Crown."
Other less standard deals for the pair include the revival of "Timeless" after its cancellation by NBC, plus migration of "Community" from NBC to Yahoo, "Unforgettable" from CBS to A&E, and "Damages" from FX to DirecTV.
Variety reports that Amburg and Erlicht will be working out of Apple's Los Angeles offices. They will be co-heads of video programming for Apple.
"Jamie and Zack are two of the most talented TV executives in the world and have been instrumental in making this the golden age of television," Apple Senior Vice President of Software and Services Eddy Cue said in a statement. "We have exciting plans in store for customers and can't wait for them to bring their expertise to Apple — there is much more to come."
Cue reportedly met with various people in film and TV, among them executives from Sony TV and Paramount in April, but industry mavens were unclear as to specifically what Apple was looking for at the time. In May, Apple's intentions were made clear, as reports circulated about Apple having met HBO programming head Michael Lombardo to discuss original content creation.