Apple seeks programming chief for TV, movie content effort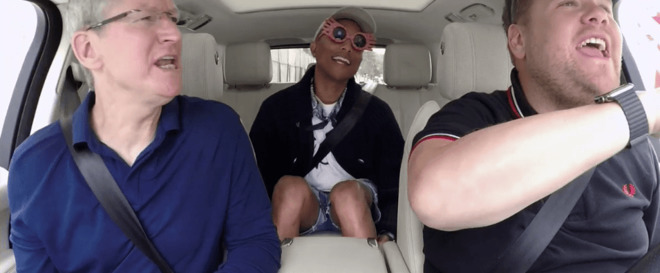 AppleInsider may earn an affiliate commission on purchases made through links on our site.
Apple is looking to hire a chief programmer to lead the company's original video efforts, suggesting Cupertino intends to expand its content catalog beyond "Planet of the Apps" and "Carpool Karaoke," according to a report on Monday.
Citing sources familiar with the matter, The Information reports Apple earlier this year met with former HBO programming head Michael Lombardo to discuss a potential path forward into original content creation.
Lombardo, who acted as head of programming at HBO from 2007 to 2016, might be a candidate to lead Apple's video strategy, the report said. It is unclear whether Apple met with Lombardo to fill a role as chief programmer or to discuss broad strategy moves, but at least one industry executive said Hollywood agents are floating names of clients to fill the position.
Currently, leading Apple's video efforts is a joint effort between executive Jimmy Iovine and SVP of Internet and Software Services Eddy Cue. In recent interviews, both Iovine and Cue have expressed an interest to not only tap into pop culture, but drive popular media through the production of original shows like "Planet of the Apps" and "Carpool Karaoke."
Apple is taking the slow road toward becoming a full-fledged video production house. Beyond the two announced shows, both of which were produced in partnership with outside parties, Apple has not indicated a more aggressive push into original content.
Indeed, Cue in an interview earlier this year suggested the company has been bombarded with show pitches, but acted on only on those that align with its — currently unknown — strategy. Pressed for more information, Cue said Apple is interested in cultivating pop culture through Apple Music, where the first two TV series will be aired.
A scripted show, "Vital Signs," starring Dr. Dre is also rumored to be in production.
Reports regarding Apple's video strategy have been scattershot. In March, a report surfaced claiming Apple was attempting to recruit big-name Hollywood TV and film producers to build out its original content library. A month earlier, the company was said to be in serious talks with Imagine Entertainment for "first look" distribution or perhaps an outright purchase.
Most rumors stem from Apple's stalled bid to bring a branded streaming TV service to market. With major industry players like Netflix and Amazon seeing success with their original content strategies, Apple was believed to follow suit.
In January, however, CEO Tim Cook said Apple is "putting their toe in the water" on original programming and will take a wait-and-see approach. The company plans to roll out original content under the Apple Music umbrella throughout the year and learn from that experience, Cook said. Three months earlier, Cook said Apple was interested in both content creation and ownership.
Most recently, a report last month claimed Apple's plans for video lack a "structural approach," making it difficult for production companies to successfully pitch show ideas. Still, the company is said to be buying up Los Angeles real estate as it prepares to push into the market.