Back to school 2019: should you choose Apple's Mac or an iPad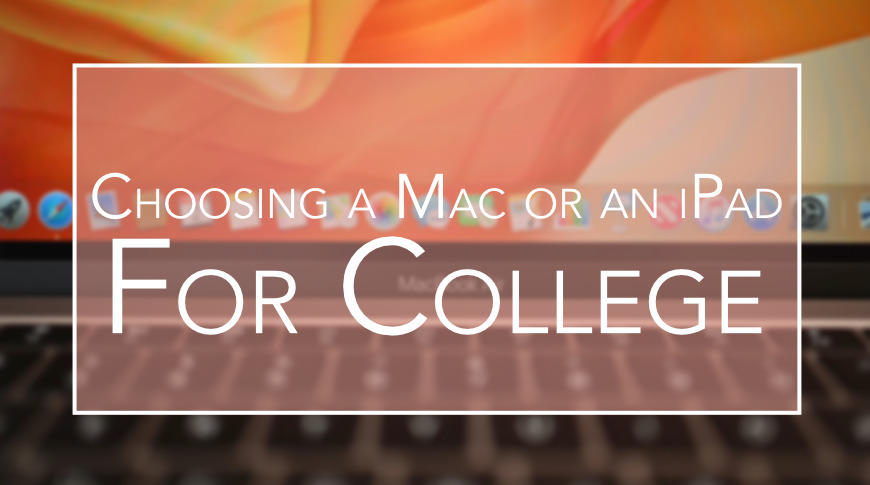 If you're getting ready to head off to school in the fall, you may be asking yourself "Should I get a Mac or an iPad?" Fortunately, we're more than happy to show you the pros and cons of each to help you make an informed decision.
It's getting to be that time of year again, the time of year when fledgling college students make their way to campus for the first time. It can be overwhelming, between figuring out the dorm situation, meal plans, text books, class schedules— the last thing you want to worry about is tech.
Chances are, you're still going to worry about tech anyway. Maybe you've decided that you definitely want an Apple product for college, but you're not sure if you should go with an iPad or a Mac. After all, one is a full-fledged computer, but the iPad is ultra-portable, and even with the new MacBook Air pricing, probably more affordable. How do you know which to pick?
If you're torn between getting an iPad or Mac for college, your choice is going to come down to a few different key factors.
What's your college's policy on required equipment?
Most colleges — art and design colleges being an obvious exception — won't force students to purchase computers as a requirement to attend, but most do require students to be able to follow expected rules. Every college will require students to be able to access their email on a daily basis, which either a Mac or an iPad could easily do.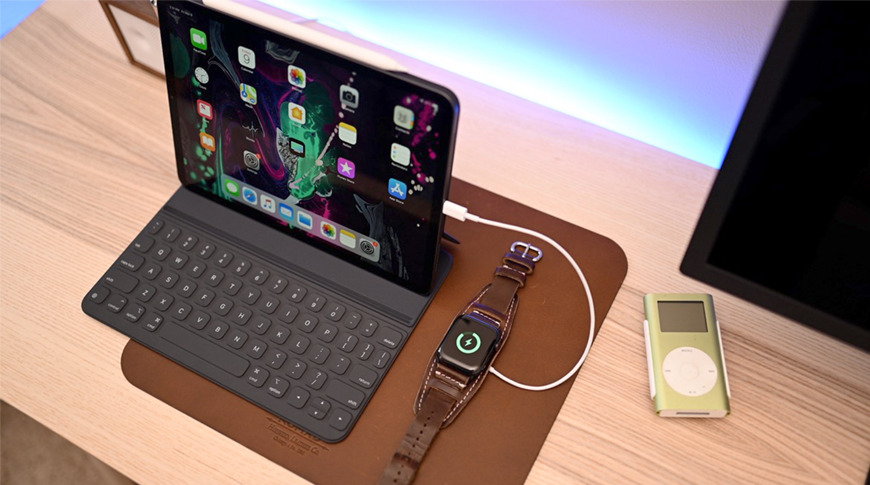 Some colleges require students to access a course management system, like Canvas. Some of these course management systems have apps that allow students to read and submit assignments, though it's best to check with your academic advisor on what they recommend.
Typically, most course management systems recommend any tests or quizzes be taken on a physical computer. However, as many colleges still offer freely available computers to use in dorms, public computer labs, libraries, and student union buildings, this might not be that big of a deal, either. Only needing to swing by a computer lab a couple times a semester may be enough of a reason to stick with an iPad over a Mac.
If you are a student who is enrolled in online courses, it's probably a better idea to get yourself a Mac, as you may not have access to a computer lab easily. This allows you to make sure you always have the tools available to you to complete any assignment your professor gives you, and you'll never have to worry about running into a file type the iPad can't handle.
What's your major?
Your major is probably the biggest factor in whether you pick out an iPad or Mac for college. As stated earlier, most design and art students will need to buy a computer, and most design colleges prefer their students get a Mac anyway. For prospective artists and designers, we recommend going as full-featured as you can. A MacBook Pro is good, but an iMac may be better.
Humanities students, however, may find an iPad more useful. In history and literature majors, it's not uncommon to be assigned five or more books per class. Renting or purchasing books digitally can help save money, and we find that it's more enjoyable to read long-form text on an iPad than on a computer screen. Not to mention, it's a lot easier to take an iPad to class than a pile of books, or even a laptop.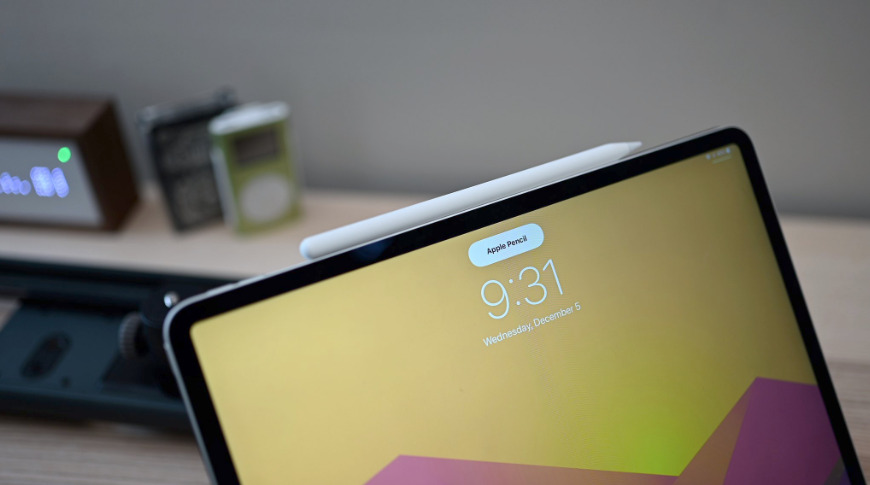 As for other majors, it largely depends on your college's method of teaching, and whether or not your major requires any special software you'll be required to use in your classes. Your best bet is to talk to either your academic advisor, or the professor in charge of the department your major is within. They'll be able to tell you if there are going to be any specific software requirements or collaborative apps you'll have to be able to access to complete a course successfully.
What do you want out of your device?
Like most things, a lot of it comes down to personal preference. If you're the type of person who has come to rely on a computer to do a lot of things, go ahead and get yourself a Mac. If you're planning on playing a lot of video games during your time at school, get yourself a Mac.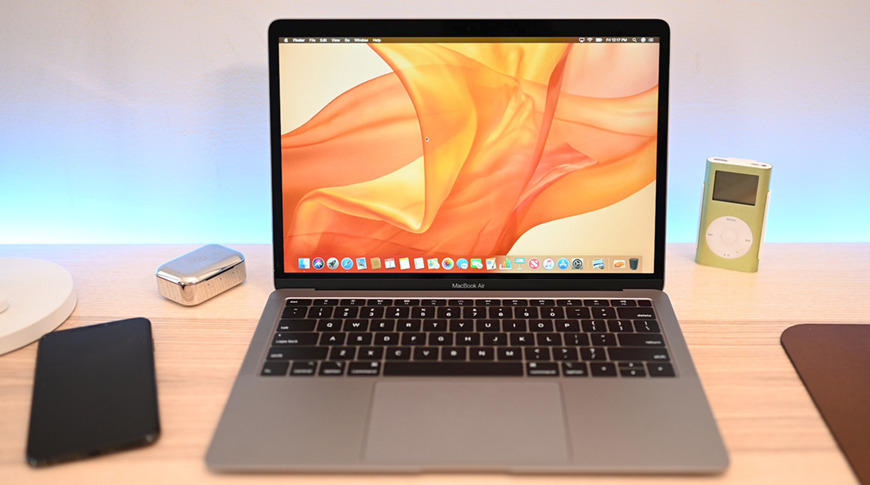 However, if you want something ultra-portable that you can throw in your bag when you step out the door, an iPad might be the thing for you. More and more colleges are opening up to the idea of allowing students to work mostly on mobile and tablet devices, and the iPad is way ahead of the game when it comes to meeting and exceeding students needs.
If you choose to go with an iPad, we do highly recommend buying an iPad Pro if it's in your budget, and you won't get far without remembering to buy a compatible keyboard— our personal recommendation is the Apple smart keyboard or the Keyfolio. This setup gives you plenty of room to read through reference material, watch videos, and write papers as needed, and the extra screen space gives you the ability to open Pages and Safari at the same time, making research a breeze.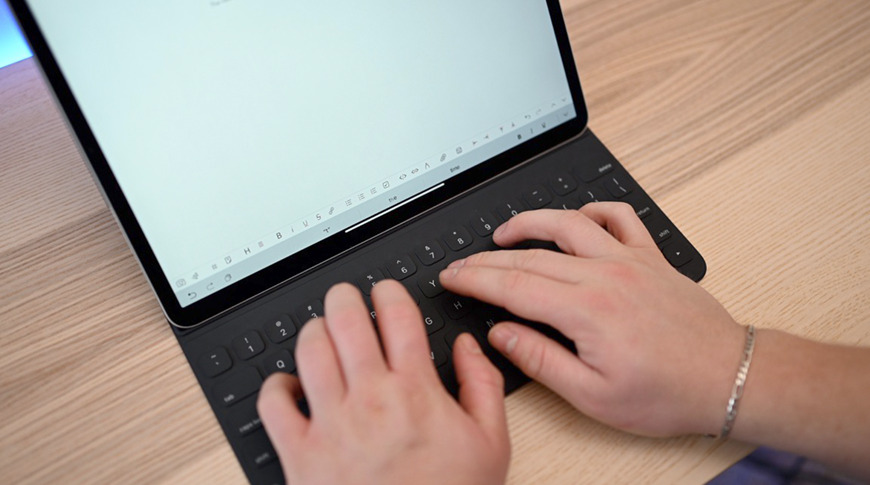 An Apple Pencil is optional, though many students may find taking handwritten notes on the iPad a nice alternative to carrying around and managing multiple notebooks.
The case for an iPad in general
Students who already have an older computer they're fine with using for class may still be interested in snagging one of the new iPad Minis to use as an e-reader and notebook for class. While we don't think it'd be a good sole device for college, as a companion device, it's hard to beat it.
Best student discounts
While Apple offers savings for college students and faculty, often the best discounts can be found at authorized resellers without having to hand over a student ID or .edu email address. AppleInsider readers, for instance, can save hundreds on the latest MacBook Pros. Current iPads and iPad Pros are also on sale with aggressive instant rebates.
For the best deals and product availability, check out the Apple Price Guide, which is updated throughout the day.
Mac Price Comparison Guides
iPad Price Comparison Guides