YouTuber reveals 'iPhone 11' models, claims few changes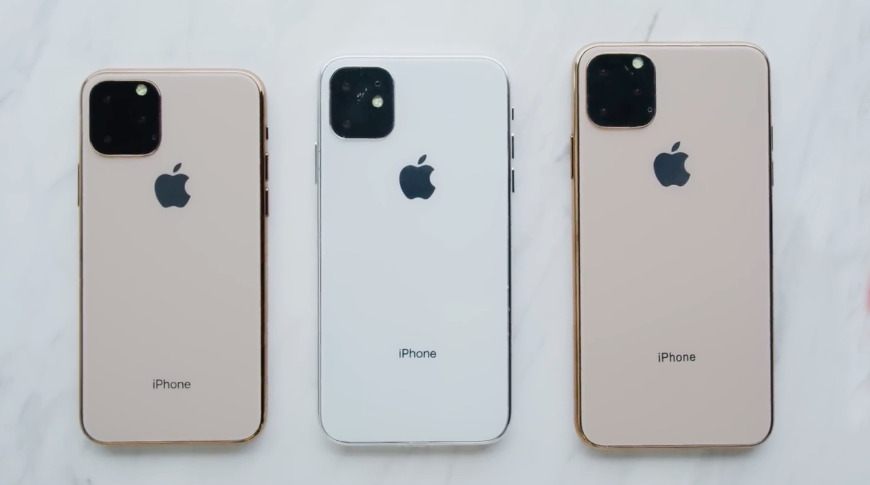 AppleInsider is supported by its audience and may earn commission as an Amazon Associate and affiliate partner on qualifying purchases. These affiliate partnerships do not influence our editorial content.
Long-time YouTuber Marques Brownlee has dummy models of all three 2019 iPhones, reportedly made to be sent to the manufacturers of protective cases.
Marques Brownlee, also known as MKBHD, has shown off dummy models of all the iPhones that Apple is expected to release later this year. The models were reportedly made to help the manufacturers of iPhone cases, and so should be the most certain evidence we have of the final physical dimensions.
The models appear to confirm the arrangement of the new camera, and also that Apple is staying with Lightning for its charging connector, rather than switching to USB-C as in the latest iPad Pro models.
Brownlee reports that the higher-end models, perhaps to be called "iPhone 11" and "iPhone 11 Max," will have the expected three rear cameras. He also shows that the cheaper model, possibly to be known as the "iPhone 11R," will have two. That's believed to be a regular camera, plus a telephoto one and, new to the range, a wide-angle lense.
This is an improvement on the current iPhone XR, which has a single camera, and Brownlee surmises that the two will be the regular camera and a wide-angle one.
The models were sent to Brownlee by Sonny Dickson, and look like finished iPhones. They can't be switched on, though, they are nothing but models of the exterior, and this limits how much information can be gleaned from them.
While Brownlee discusses the screen and other specifications of the forthcoming iPhones, his information is a roundup of previous reports, rather than anything based on or confirmed by these models.
As well as the well-reported camera system, the higher-end new iPhones are expected to feature the ability to charge other devices. The range is thought to include one LCD iPhone and two OLED ones, and a recent render from a case manufacturer suggests a modification to the mute switch.
Both that render, and previously-spotted models believed to be made for case manufacturers, fit with the designs of the dummy units Brownlee has.
Apple is expected to reveal its new iPhones in September. Reports by Ming-Chi Kuo and others, suggest that the September 2020 iPhones will introduce 5G, and reduce the size of the notch needed for Face ID.