2020 iPhone to reduce TrueDepth notch, full-screen display rumored for 2021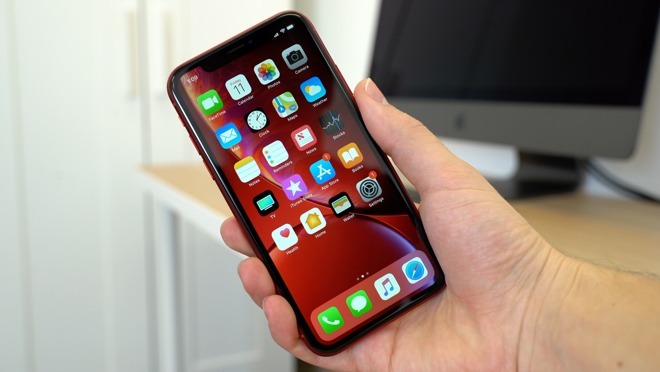 Apple is expected to significantly decrease the size of iPhone's TrueDepth "notch" in 2020, modifying or potentially removing the divisive design feature with the help of a smaller camera, according to noted analyst Ming-Chi Kuo.
The TF Securities analyst aired the prediction in a recent note to investors, as reported by MyDrivers on Wednesday.
Ming-Chi Kuo expects Apple to use a smaller front-facing camera lens in its next-generation iPhone, a move that could reduce the size of the TrueDepth camera array and corresponding notch, thereby increasing usable screen real estate.
The analyst goes on to say that the design of the handset will likely change. Whether the redesign is in some way related to the removal of iPhone's notch is unclear. The report is short on detail and does not specifically state that Kuo's note predicts a switch away from the design heralded by iPhone X and carried on with iPhone XS and XR.
Considering the current state of technology, and recent rumors, a decrease in notch size is more likely than its outright removal. The company is working on a number of solutions to the notch issue, including camera and optics technology capable of operating under — more accurately through — a smartphone's screen.
In addition to the TrueDepth predictions, Kuo says the 2020 iPhone's rear-facing camera will boast a seven-piece lens system.
Kuo's predictions are more conservative than those of a Credit Suisse analyst referenced in the report. According to the Business Times, Credit Suisse channel checks presented at the MWC Shanghai exhibition this week show Apple's screen suppliers are developing full-screen displays without cutouts, activity the research firm believes will lead to a notch-less iPhone as soon as next year.
Most recently, a report in early July claimed Apple plans to introduce a China-exclusive iPhone variant that drops Face ID in favor of an under-screen Touch ID module. By removing TrueDepth, Apple will be able to market the handset at a relatively low price point, attracting a wider swath of the Chinese market, the report said.