Review: IFROGZ's Airtime earbuds are sabotaged by unreliable connections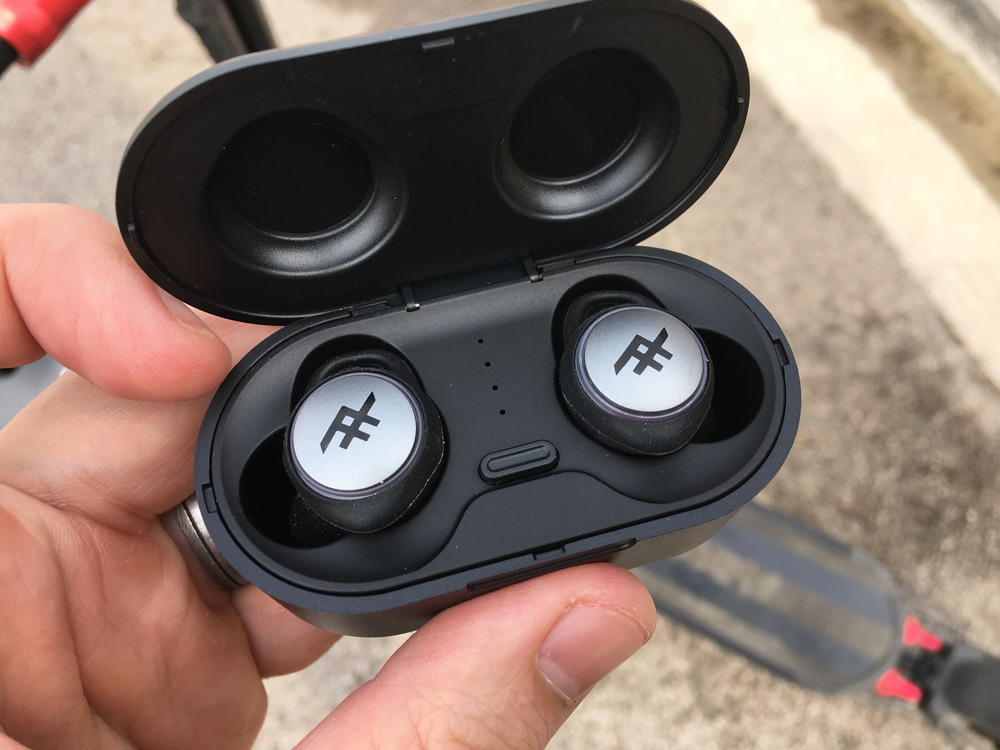 AppleInsider is supported by its audience and may earn commission as an Amazon Associate and affiliate partner on qualifying purchases. These affiliate partnerships do not influence our editorial content.
IFROGZ's Airtime wireless earbuds do surprisingly well as a budget AirPods alternative, but flaky connectivity means you should probably turn elsewhere.
Let's be frank: AirPods are more expensive than they're worth. They start at $159, and for that price, I can easily recommend earbuds that sound better. Heck, if you want something with an Apple wireless chip you can buy the Powerbeats3 on Amazon for as little as $65.
That option isn't fully wireless though, and for some people that may be important. Enter the Airtime, which is even cheaper at $59.99.
There's a lot to like here. For one, its charging case is pleasingly compact, if still bigger than the one for AirPods. You also have to open the lid to check its battery level, but that's a minor issue.
Aesthetically and ergonomically the buds are on point. They don't scream "budget" by any means, and even look stylish, with a choice of four different colors including black, white, peach, and blue.
My favorite aspect is comfort and fit. The buds slide effortlessly into your ear, and thanks to subtle silicone fins, they stay in place — I had no slippage whatsoever whether I was cruising at 20mph on a scooter or lifting weights at the gym. Three sizes of fins and tips are included in the box, though I never had to switch them out myself. Moreover the Airtime has an IPX4 water resistance rating, so unlike AirPods, it's officially sweat-resistant.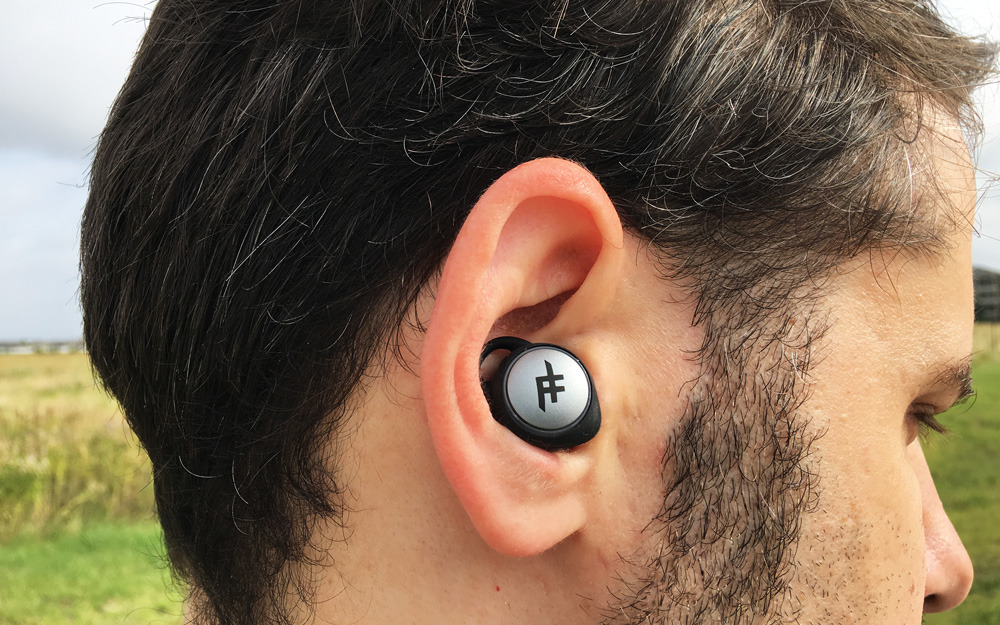 The buds even bat above their price in terms of sound quality. They don't have the sharpest highs or the heaviest bass, but they do well enough that you should be able to enjoy both quiet and beat-heavy music. There are three built-in EQ settings — Signature, Podcast, and Bass — yet I didn't find any reason to switch away from Signature.
IFROGZ has made critical sacrifices in a couple of areas though, the first being battery life. The buds last about 3 hours on their own, and up to 15 with the case — that compares against figures of 5 hours and 24-plus for AirPods. For $59.99 I suppose it's hard to complain too much.
Where gripes are definitely warranted is wireless connectivity. Whether paired with my iPhone or my Apple Watch, I found that if I turned my head far enough, one of the buds would occasionally lose its connection. On the road, I found that the jostling of my iPhone in my pocket amplified the issue.
Worse still, during one gym session, the right bud never even switched on. I was left with mono sound for a two-hour workout. It did activate the next time, but such poor reliability is unacceptable.
Conclusions
The Airtime works adequately enough, often enough that if it happens to fall in your lap, you might keep and enjoy it. As things stand however I feel that paying customers deserve better.
Score: 2.5 out of 5
Where to buy
The IFROGZ Airtime earbuds can be purchased directly from Zagg for $59.99 with free shipping.