K-Pop boy band BTS 'Love Yourself' concert films coming to Apple TV app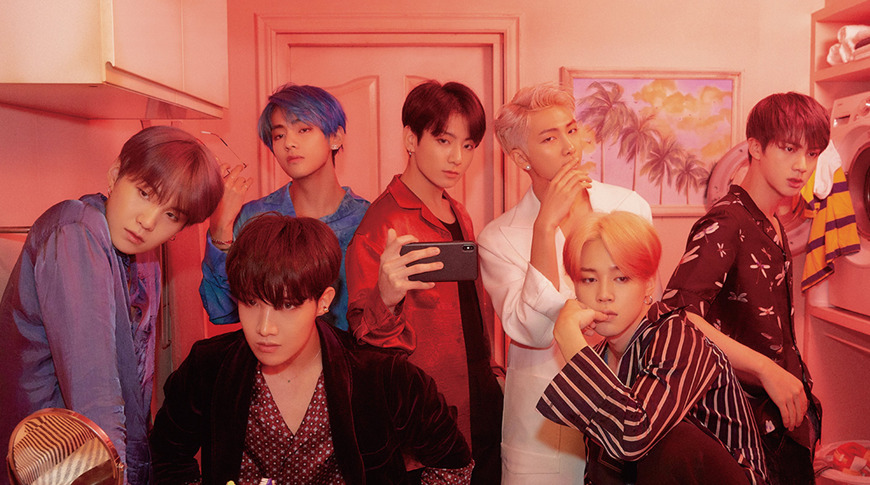 AppleInsider is supported by its audience and may earn commission as an Amazon Associate and affiliate partner on qualifying purchases. These affiliate partnerships do not influence our editorial content.
K-Pop boy band BTS are releasing their "Love Yourself" concert films to the Apple TV app and Amazon Prime video on July 23.
Wildly popular Korean boy band BTS will be releasing a pair of "Love Yourself" concert films exclusively to both the Apple TV app and Amazon Prime Video. The films, which had been previously released on DVD, focus on their New York and Europe shows and will feature behind-the-scenes bonus content in addition to footage of live performances.
"Love Yourself, New York" showcases the band's Citi Field performance and features over a half an hour of bonus footage. "Love Yourself Europe" will feature 95 minutes of live footage of the band performing throughout Europe.
Amazon users in the U.S. and the U.K. will be able to snag the films, though Apple will be providing the content to over 58 territories, including Canada. Both platforms will feature the option to rent or purchase, though bonus content is exclusive for users who purchase the films on either platform.
So, who are BTS? The short story is that they're a Korean pop — or K-pop for short — boy band from South Korea. In addition to having a strong presence in South Korea, they've become extremely popular globally, but especially so in the U.S.
BTS's "Boy With Luv" which features American singer/songwriter Halsey has been viewed nearly 500 million times.
Their name comes from the Korean expression "Bangtan Sonyeondan," which roughly translates to Bulletproof BoyScouts. However, in 2017, they decided to change their acyronym to "Beyond the Scene" for their English speaking fans. Most fans, however, simply call them BTS. They are highly popular for their incredibly skilled choreography and their catchy music, but equally popular for their soft, androgynous looks and their somewhat unconventional topics. BTS has chosen to focus not only on the excitement of first love like most boy bands, but also on mental health, social commentary, individualism, and, of course, loving oneself.
BTS were the second best-selling artists in 2018 and wound up on Time's 100 most influential people in the world list for 2019. It's estimated that they're worth more than $4.65 billion dollars to the South Korean economy, and have been credited with helping to boost global music sales to $19 billion dollars in 2018, a feat not duplicated since 2006 when digital music purchasing first took off.