Foxconn may sell newly-founded $8.8B Chinese display factory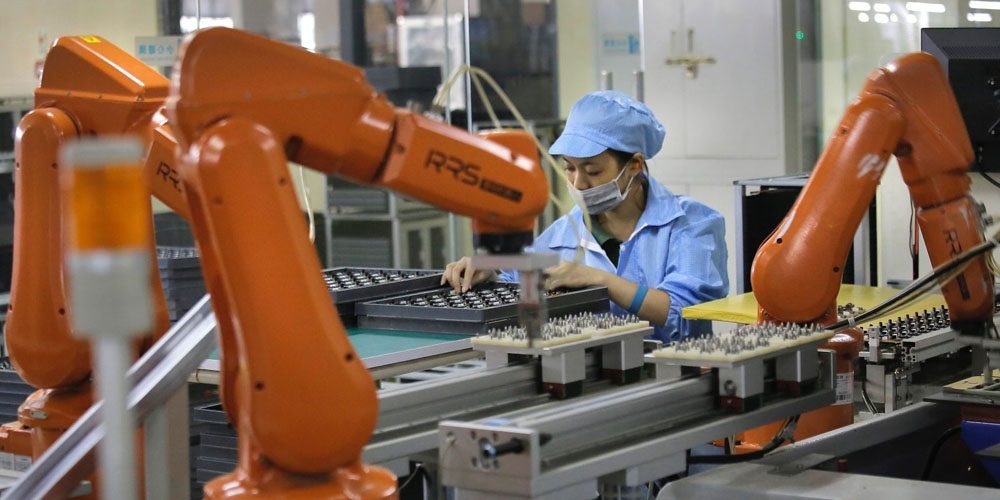 Apple assembly partner Foxconn is reportedly considering the sale of an $8.8 billion display panel factory in China in reaction to the ongoing U.S.-China trade war.
This is despite the factory being newly built, sources told Reuters. The publication didn't identify the exact location of the factory or what kind of displays it's producing.
Apple has so far remained relatively untouched by the trade war. On Thursday, however, U.S. President Donald Trump threatened to impose a 10% tariff on electronics imported from China, something liable to affect everything from the iPhone to the Mac Pro.
Though Apple could hike prices to compensate, that would likely hurt demand given that many people complain about existing costs. It may therefore benefit both Apple and Foxconn to shift production out of China, and even without the trade war it would reduce both parties' dependence on a single nation.
Foxconn's Sharp on Thursday announced a new factory in Vietnam, which will produce electronics, flat screens, and air purifiers starting in the firm's next fiscal year. That will allow it to shift production out of China for customers that request it, an executive said.
The bulk of Apple's supply China is based in China, although there are outliers in places like the U.S., Japan, India, and Taiwan. Until recently the country has been a source of cheap mass labor — if frequently with complaints about poor safety, excessive hours, pollution, and underage workers.
Wages and other conditions have been improving, offering extra incentive to companies like Foxconn to relocate to countries like Vietnam. Apple is invested in having some of that production come to India — iPhone marketshare is marginal there because of high prices, raised further by import fees meant to encourage local industry.