IHS: Apple to start production of 16-inch MacBook Pro in September, phase out 15-inch model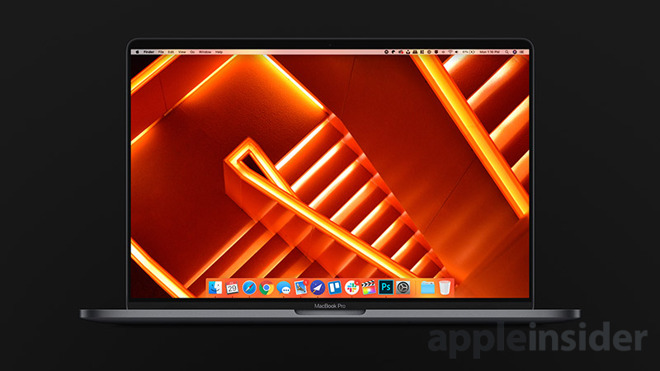 AppleInsider may earn an affiliate commission on purchases made through links on our site.
Rumors of a 16-inch MacBook Pro launch continued to swirl this week, with one analyst claiming Apple plans to start manufacturing the big-screen laptop as a de facto replacement for the current 15-inch model.
In a note to investors over the weekend, IHS Markit analyst Jeff Lin said production of the as-yet-unannounced 16-inch MacBook Pro will begin in September with a target volume of 39,000 units per month, reports Forbes.
Lin in an email hinted that the introduction of a 16-inch MacBook Pro would mark an end to Apple's longstanding 15.4-inch model. The analyst specified an end-of-life in November, saying, "We think 15.4 [inch] MacBook volumes will shift to 16 [inch]," the report said.
The tentative reading of Apple's strategy was confirmed by an "OEM & panel supplier."
"I am pretty sure that MacBook 15.4" will be EOL [End-of-Life]," Lin said in a follow-up email.
Getting a good read of Apple's future plans is thought to be especially difficult for the 16-inch MacBook Pro, as the company is rumored to retain the chassis that serves as a base for the 15-inch variant. Aside from internal modifications and a larger display, the laptop could feasibly adopt an aesthetic largely similar to its 15-inch predecessor.
Beyond screen size, the 16-inch MacBook Pro is somewhat of a mystery. Rumors suggest the laptop was designed by Apple's pro product team, the same group that worked on the upcoming Mac Pro. If true, the Pro could benefit from beefy internals and custom hardware specifically designed to handle professional applications.
According to Lin, the laptop will be powered by an unreleased refresh of Intel's Coffee Lake-H mobile processor series. Apple currently relies on Coffee Lake-H silicon to power its 15-inch MacBook Pro lineup.