Apple has multiple options to lower potential import tariff impact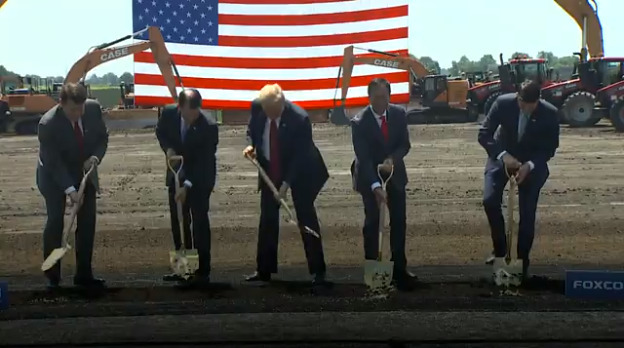 Apple will take multiple steps to mitigate the incoming 10% tariff on Chinese imports to the United States, Morgan Stanley believes, with the iPhone producer using non-Chinese assembly and supply lines for US-bound smartphones as a workaround that has been 16 months in the making.
The August 1 threat to levy a 10% tariff on $325 billion of electronics imported to the United States from China by President Donald Trump is one that would also cover Apple products, something previous tariffs that were implemented or threatened didn't include. For the new tariff, due to start from September 1, all of Apple's products from China arriving on US soil would be affected, with the company failing to secure tariff waivers this time around.
In an investor note seen by AppleInsider, Katy Huberty of Morgan Stanley writes the threat of tariffs is not new for Apple, and it has been an overhang of the wider tech industry since April 2018, when the first tariff proposals were made.
"Apple has had 16 months to work with supply chain partners and contract manufacturer on how to mitigate the tariff cost," the note states. "And we expect Apple to take multiple steps to limit the tariff impact."
The first step is for Apple to apply for removal of its products from Proposed List 4, which is the collection of products that will be affected by the tariffs. Apple is likely to follow up with an exclusion application after the tariffs go into effect.
Apple is expected to take advantage of the diversified manufacturing base of Hon Hai, its major assembly and contract manufacturer, as approximately 25% of its production is available in other countries, including Taiwan, India, Vietnam, Thailand, and other territories. It is also suggested that an increase of production in factories in India could serve as the "most near-term alternative location" for assembly to avoid tariff costs.
It is stressed that it is unknown how long it would take for Apple to shift production of 67 million iPhones, but it is "likely the most significant lever Apple has to mitigate tariffs on Chinese exports to the US over the long term."
The third "and likely more near term" step is for Apple to ask suppliers to make pricing concessions to help offset the tariff impact "such that the net pricing increase required to be passed onto consumers is far less than the full tariff impact." This is somewhat similar to a note from Ming-Chi Kuo, which believed Apple would absorb the tariff cost in its pricing instead of handing it to consumers to pay, though by spreading some of it to suppliers, this will reduce the amount of lost profit.
If Apple doesn't try to alter its supply chain and either absorbs the cost of tariffs or decides to offset the cost by raising prices in the United States, Morgan Stanley sees a worst case scenario of an 8% to 10% drop on its full year 2020 earnings per share of $12.68. In the most extreme case, the cost of iPhones, iPads, and Mac could go up by 5%, accompanied by lower gross margins and the number of shipments to China and the US each fall by at least 10% year-on-year, with Chinese iPhone shipments set to drop even more "due to more nationalistic behavior."
A "more aggressive trade stance" from the US administration that puts the tariff up to 25% would bring the EPS downside up to 20%.
It is assumed that in the near term, the Wearables and Services businesses will remain relatively unaffected, allowing Apple to maintain its valuation multiple.
As the downside to the near-term stock floor is more limited, Morgan Stanley still believes this makes "Apple's risk/reward skew relatively attractive." with the upcoming 5G iPhone cycle and the continuing growth of Services, the firm writes "Apple remains a top pick into year-end, despite the elevated tariff risk."