How to pay your Apple Card bill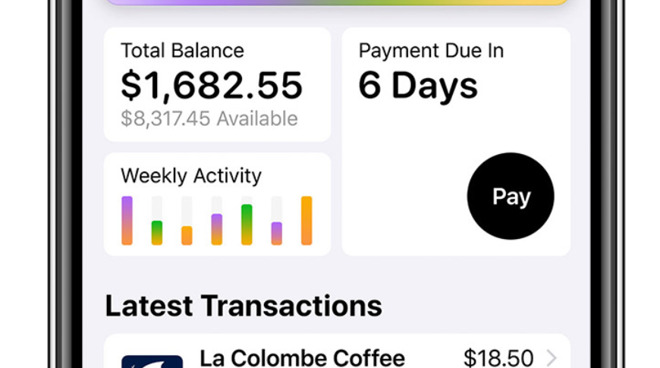 AppleInsider may earn an affiliate commission on purchases made through links on our site.
It's not the best part of owning a credit card, but since we have to pay them off, Apple has made the process remarkably fast and easy for Apple Card payments.
Give Apple some credit, so to speak. Where most firms seem to disguise the best ways to pay off their credit cards, Apple has been upfront with how to do it. And specifically about how you can do it so that you pay no interest.
The rules are the same as for any other card, but Apple has made the method particularly clear. In doing so, it has created a system that encourages you to avoid paying fees or charges.
You can check your outstanding balance at any moment, you can make a one-off payment, or you can schedule a payment to happen later. It's all done via the Wallet app.
Know where you stand
Check your balance. If you open Wallet on your iPhone and tap on Apple Card, you'll get a button marked Pay.
As soon as you tap that, you're taken to a Choose Amount screen that shows your balance both as a text figure across the center of the screen, and as a large circle graphic around that.
Within the circle, you'll get text telling you the total balance at the top, and then what interest you'll be paying at the bottom.
There's a very clear line saying when payments are due, always the end of the current month, and beneath the circle there is advice. That advice changes depending on how you tap and hold on the circle and drag its slider around.
If you have it slid all the way to its full extent, meaning you're paying off the entire card, then the circle is green, there is no interest charge, and you can tap the Pay Now button.
Or rather, there's no interest charge if you pay the entire amount before it's due. The billing cycle ends at 23:55:59 on the last day of the month, but don't push it.
If you can't pay off the whole amount by a day or so before the end of the month, you can instead slide counterclockwise and eventually the circle will turn red. It does that at your minimum repayment amount, whatever that is. So you can quickly see both what you owe in total and also what you have to pay or else.
Pay later
The benefit of doing a one-off payment to Apple Card like this is that it probably could not be easier, probably could not be faster, and it surely could not be simpler.
However, the problem with is that it depends on you doing this. You do get notifications reminding you, but still, if you keep putting it off, there will come a day when you haven't paid the card in time.
Apple won't then charge you any late fees, as some cards would, but the amount stays on the card and you pay interest on it.
To avoid this, you can do one of two things.
First, if you're putting it off because you haven't got the money to pay today, schedule the payment for when you'll have been paid. You can do that as a schedule one-time payment, meaning you tell it now to pay, while you've thought of it, but it won't happen until the day you know you'll have the funds.
Open the Wallet app, tap Apple Card, tap Pay, slide the circle or wheel around to how much you want to pay, and then tap Pay Later.
Then you're prompted to enter a date and that's it, you're done.
There is an odd limitation on this. Where you can make a regular one-off payment using either your bank or a set-up Apple Cash account, a schedule one-off can only be done via your bank account.
Pay regularly
If Apple fails to make us more financially astute, at least we should all take one lesson from Apple Card — you need to pay credit cards off regularly. Preferably, you need to pay them off completely, and regularly.
With Apple Card, you can also just set up a recurring regular payment. In the Wallet, tap on Apple Card again, then the More button — an icon of ellipses in a circle — and then Scheduled Payments.
Tap Continue to confirm you want to do this, then set the amount. You can chose Pay My Bill, which will always pay off the entire amount outstanding, or Pay Different Amount. With that, you can set a specific dollar amount that you want to automatically and regularly pay toward your Apple Card bill.
Then you need to say if you want this to repeat every month, and then specifically what day of the month you want it to happen.
Instant customization
You can set up regular payments at any time, and they don't preclude you from making the occasional one-off payment either.
If you want to change the regular payment date or amount, you need to cancel the one you've set up and start again. However, cancelling the old regular payment is particularly easy. You tap on your payment as listed in the Wallet app then tap Cancel Payments. Confirm that you want to do this, and it's done.
Apple has thought of everything, and it has made everything far easier than the average credit card. Except for how if you lose your iPhone, you're not only cut off from all these simple financial tools, you you'll find it tricky to make payments at all.
At best, you'll have to use another iOS device — so get a replacement phone fast or make sure you've got an iPad too. At worst, you'll have to call Apple Support on 1-800-275-2273.