Apple facing iPhone challenges in SE Asia from price pressure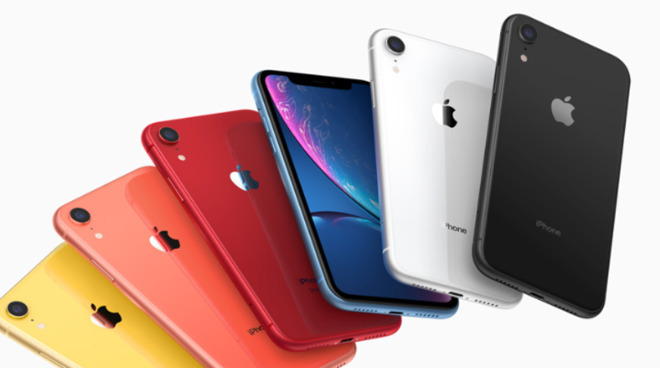 Apple's iPhone is competing with considerably cheaper rivals in the Southeast Asia smartphone market, Canalys analysts advise, with approximately 62% of the region's smartphone shipments stemming from Chinese-based smartphone brands.
In the third quarter's financial earnings call, Apple CEO Tim Cook claimed the company "couldn't be happier" with the improvements in revenue for China over the last two quarters, following a previous warning over low iPhone sales. While the company is seeing improvements, it is doing so in an environment where the market is flooded with cheaper and locally-produced rivals.
Analysis of the Southeast Asia smartphone market for the second quarter by Canalys reveals a small amount of growth year-on-year, with the 30.7 million shipments being a 2% improvement on the same period in 2018. The rise also reverses several quarters of decline for the market, with Southeast Asia also doing better than other parts of Asia and even Greater China.
The analysis concentrated on the top five smartphone brands, but Apple wasn't among the list. Top of the pile was Samsung with 7.7 million units, seeing year-on-year growth of 5% after three quarters of decline, with Oppo gaining 49% year-on-year growth to reach second place with 7.3 million units.
Third was Vivo with 4.1 million units, and Xiaomi displaced Huawei to occupy the fourth spot with 3.7 million units. Xiaomi didn't take fifth place, with that now held by newcomer Realme with 1.6 million units.
Apple's main problem remains the vast amount of cheaper rival smartphones that are available on the market, offered at a fraction of the price of the premium iPhone lineup.
Chinese brands, including Oppo, Vivo, Xiaomi, Realme, and Huawei, shipped a total of 19 million units in the quarter, taking up 62% of shipments in the region. This is a considerable jump up from the same quarter last year, where the Chinese brands shipped 50% of devices.
"With 75% of shipments consisting of sub-$200 models, the market here is focused on mid-to-low-end smartphones, a segment where brand loyalty is low," said Canalys analyst Matthew Xie.
The market focus on cheaper devices allowed Samsung to fight back against the Chinese producers, with festive promotions likely to allow Samsung to erode more market share. "Samsung is fighting back in Southeast Asia," advised Xie. "Samsung chose Thailand to host the global launch event for its latest A series, to show the strategic importance of Southeast Asia."
The rise of Samsung and Chinese brands is not limited to Southeast Asia, as one report from July claims Apple's global smartphone market share fell year-on-year in the June quarter from 11.3% to 10.1%. The report also attributed better performance by Chinese vendors and Korea's Samsung for the fall.
Even so, Apple does not necessarily have to rely on global iPhone shipments in the future, as the manufacturer moves more towards becoming a Services-based company. Meaningful growth in China of 20% year-over-year is believed to have helped increase App Store revenues in the last quarter, in part due to a relaxation of Chinese game license restrictions.